300,000 people on zero hours contracts in social care alone
New figures which show practice much more widespread than previously thought
Andrew Grice
Thursday 04 July 2013 19:00 Comments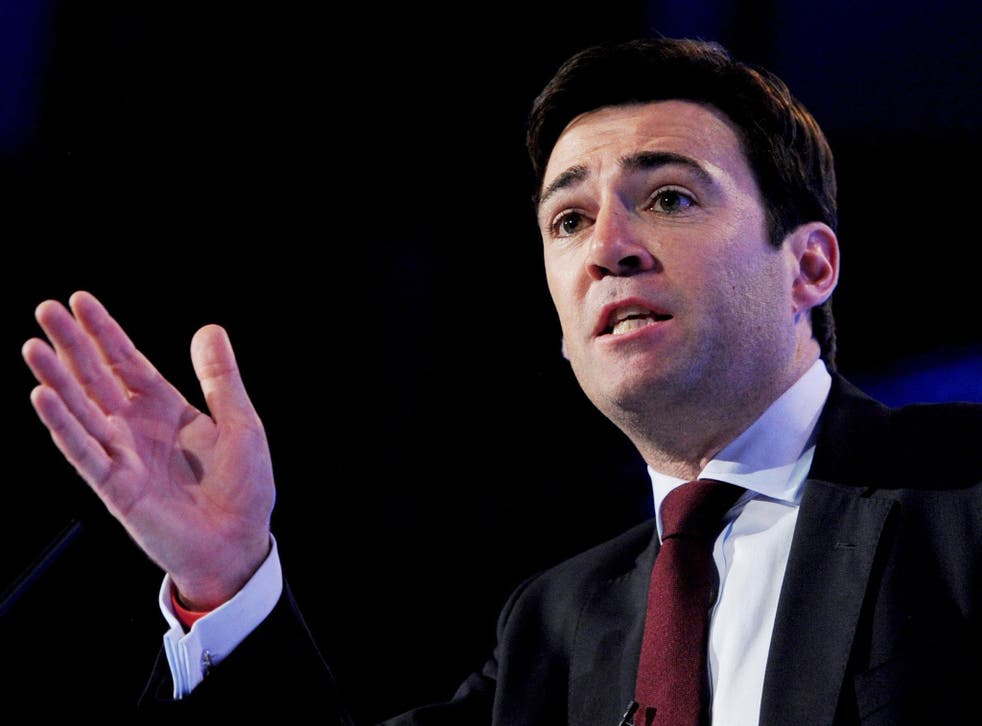 More than 300,000 people are employed on zero hours contracts in social care alone, according to new figures which show the practice is much more widespread than previously thought.
The revelation has fuelled demands from trade unions and think tanks for tighter regulation of the contracts, under which workers are put on standby without a guaranteed minimum number of hours.
Previously, the only official estimate of the number of employees on such contracts was a 200,000 figure by the Office for National Statistics, based on the Labour Force Survey used to compile the unemployment figures. Now Norman Lamb, the Care Minister, has told the Commons in a written reply that 307,000 workers in the care sector in England are employed on such a basis. He said the figures are not collected by the Department of Health but were obtained by Skills for Care, skills council for the social care sector. There is no breakdown between carers employed by local authorities and privately-run care homes or firms.
Labour seized on the disclosure. Andy Burnham, the shadow Health Secretary, said the figures meant that about 20 per cent of the social care workforce are employed on a zero hours basis . "Good care cannot be provided on a zero hours basis and a wing and a prayer. How can people who don't themselves have the security of knowing what they will earn from week to week pass on a sense of security to others?"
He believes the growth of the contracts strengthens his case for an integrated NHS and care system, so that carers enjoyed better conditions, were not in "dead end jobs" and could aspire to clinical grades. "We need the NHS to lift social care off the floor," he said. "In England, we have allowed a care system to develop which has too many unscrupulous operators all too ready to increase their own margins by cutting corners on the care of very vulnerable people.
Frances O'Grady, the TUC general secretary, described the figures as "shocking." She said: "Social care is not the only sector to be experiencing high levels of zero hours contracts - higher education, legal services and journalism all have large numbers of people working on these insecure terms and conditions.
"This rise in zero hours working is bad for employees and also for service users, many of whom are vulnerable adults. People want to see the same person whether it's their regular carer or college tutor - something that is severely hindered by zero hours contracts. Secure employment would allow staff to concentrate more on their jobs instead of having to worry from one to day to the next whether they will have any work or money to pay for food and bills."
Ian Brinkley, director of the Work Foundation, said: "These numbers suggest there could be many more people on these sort of contracts than we thought. We need to extend this exercise to other parts of the public sector such as universities and the NHS as soon as possible."
Giselle Cory, senior analyst at the Resolution Foundation think tank, said: "This is a dramatic increase in the number of workers known to be on zero hours contracts and it should dispel any lingering complacency over how serious an issue this is. It also underlines the fact that no one knows exactly how many people in total work on these type of contracts - so far the scale of this has been seriously under-estimated."
She said the Government's review of such contracts, announced by the Business Secretary Vince Cable, should focus on how widespread they are, as well as the harm they can cause. Mr Cable does not want to ban the practice, because some workers like to work on this basis, but is considering tighter rules.
Register for free to continue reading
Registration is a free and easy way to support our truly independent journalism
By registering, you will also enjoy limited access to Premium articles, exclusive newsletters, commenting, and virtual events with our leading journalists
Already have an account? sign in
Register for free to continue reading
Registration is a free and easy way to support our truly independent journalism
By registering, you will also enjoy limited access to Premium articles, exclusive newsletters, commenting, and virtual events with our leading journalists
Already have an account? sign in
Join our new commenting forum
Join thought-provoking conversations, follow other Independent readers and see their replies