44% of Ukip voters 'could imagine backing a military coup', poll shows
Pollster finds one in four voters could enviasage supporting a coup, but the largest proportion was among those who voted for Nigel Farage's party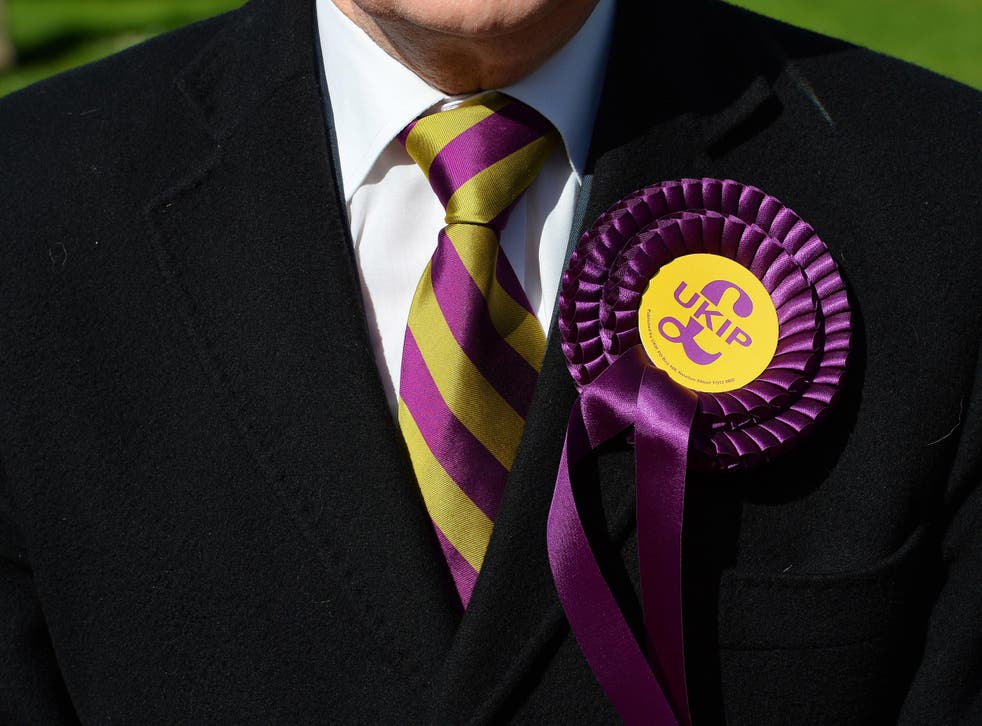 As many as 44 per cent of Ukip voters could imagine supporting a military coup in Britain, according to a recent poll.
In a survey carried out by the polling company YouGov, voters were asked if they could imagine a situation "however unlikely" where they backed a coup.
One in four members of the public could see themselves supporting a military takeover, according to the pollster's findings, but by far the largest proportion was among those who voted for Nigel Farage's party.
Only 18 per cent of Labour voters and 20 per cent of those who supported the Liberal Democrats in the 2015 elections said they would support a coup.
Of those who voted Conservative, 26 per cent said they could envisage backing a military takeover of the government.
The most popular scenario for the imagined coup was the introduction of government legislation to dismantle the armed forces.
A coup in that situation would find the backing of 56 per cent of those who could imagine supporting one, the results showed.
That finding comes hot on the heels of a senior general's comments to The Sunday Times last month that the army could "mutiny" under a Jeremy Corbyn government if the Labour leader tried to downgrade them.
"There would be mass resignations at all levels and you would face the very real prospect of an event which would effectively be a mutiny," he said.
Other popular suggested scenarios for a coup were the abolition of the monarchy, supported by 41 per cent of those who could imagine backing a coup, and the scrapping of the UK's nuclear deterrent, supported by 39 per cent.
Meanwhile, 22 per cent said they would back a coup if Boris Johson became prime minister.
Join our new commenting forum
Join thought-provoking conversations, follow other Independent readers and see their replies