Affordable old age: U-turn on money for elderly care
Government revives plans to limit individual cost of care to £35,000, despite Treasury concerns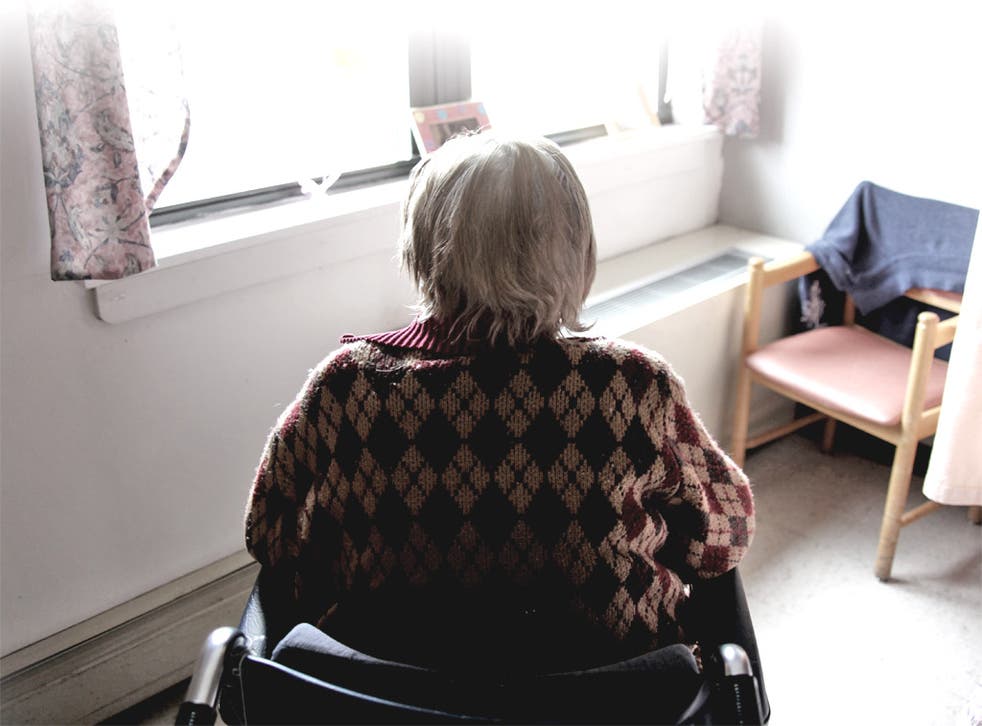 The amount of money that people will have to pay towards the cost of their care in old age is to be capped by the Government after a dramatic policy rethink by David Cameron.
Just a month ago Andrew Lansley, the Health Secretary, announced that ministers were shelving recommendations to limit the individual cost of social care to £35,000 per person because of the £2bn cost to the Treasury. But The Independent has been told by senior sources within both Coalition parties that the plans have now been revived. They will be formally announced in the autumn as part of a Coalition relaunch and will be included in the Care and Support Bill, a draft version of which has already been published and will now be amended.
Intensive discussions have been going on behind the scenes between Downing Street, the Department of Health and the Treasury to finalise the details of the scheme, which could be implemented as early as 2017. They were also discussed by the powerful "Quad" – made up of Mr Cameron, Nick Clegg, George Osborne and Danny Alexander – at a dinner last Friday night.
While the plans have yet to be formally signed off, it is expected that they will closely mirror proposals put forward by the economist Andrew Dilnot last year. His commission recommended that the "asset threshold" over which people would have to contribute to the cost of their care in old age should rise dramatically, from £23,350 to £100,000.
There would also be a £35,000 "lifetime cap" on costs, after which the state would pick up the bill for care. This would allow individuals to buy insurance to cover the £35,000 initial outlay and save them from having to sell assets, such as their house, to pay for care costs.
The Independent understands that Mr Cameron's rethink came just a week after the Government announced it was not going ahead with the Dilnot commission's recommendations.
Mr Cameron told senior Tories, including Mr Lansley, that he was determined to press ahead with the plan and then informed the full Cabinet at a meeting before the summer break. A senior Conservative source said: "The Prime Minister told the Cabinet before the recess. He said: 'We've got to do Dilnot. We're going to do this'."
Since then things have moved rapidly – helped by the decision to scrap reform of the House of Lords, which will free up parliamentary time to debate the new Bill.
Last week Mr Clegg hinted at the change when he said: "I personally have also felt we should go further and faster to deliver a properly funded system of social care for the elderly. "
A senior Liberal Democrat source went further still. "It's definitely on," they said. "Cameron came to us and said: 'I've come to the conclusion that we should do everything we can to implement the Dilnot report, will you back me?' And we were thinking: 'That's what we've been pushing for months and months'."
From a Conservative point of view, this would go some way toward detoxifying the party's reputation on health – and appeal to a key demographic.
A Whitehall source said: "They've come to the conclusion they'd be mad not to do it. It's all about the legacy. It means both the Conservatives and Liberal Democrats can turn round in 2015 and say: 'We sorted out social care. Because of what we did no one will have to lose their homes to pay for nursing home care any more.' That's a pretty big achievement – and would appeal to both sets of voters."
The Treasury is expected to argue that the plan should be paid for out of the general NHS budget. But that could create problems for Mr Cameron, as Labour could argue that funding care was robbing hospitals and frontline services of cash. "If the Prime Minister says we'll find the money, then George will have to find the money," one Whitehall official said. A spokesman for No 10 said: "I wouldn't deny that the Prime Minister wants to secure the future of social care. It's one of the big, long-term issues that the Coalition wants to solve. We want to do it and get it right. The details are not confirmed yet but the intent is certainly there." Richard Humphries, a senior fellow at the King's Fund, said any U-turn would be highly significant. "When the Government came up with its progress report on Dilnot last month it was widely interpreted that if it wasn't being kicked into the long grass it was certainly in an irregularly grazed meadow," he said. "That was very depressing because reforming social care is perhaps the most pressing policy challenge of our generation. But there is also a political prize here. Care and support for elderly people touches the lives of 10 million people – almost a quarter of the adult population. Any government that pulls this off is likely to be rewarded." Mr Humphries said the £2bn price tag was "peanuts" considering the benefits. "We've just spend £9bn on the Olympics – not that that's wrong – but it does put it into context."
The Dilnot report: What it proposed
* The contribution any individual makes towards the costs of their care, excluding general living costs, should ideally be capped at £35,000. This would mean no one would have to spend more than 30 per cent of their assets on care.
* The asset threshold above which people in residential homes are liable for the full cost of their care should be increased from the current £23,250 to £100,000.
* People in residential care should make a standard contribution to cover their general living costs of £7,000 to £10,000 a year.
* Eligibility criteria for services should be set nationally, and be "portable" between local authorities.
Join our new commenting forum
Join thought-provoking conversations, follow other Independent readers and see their replies