Aid agencies tell David Cameron: Don't leave poor countries out of tax avoidance rules
Activists warn against creating a 'rich man's club'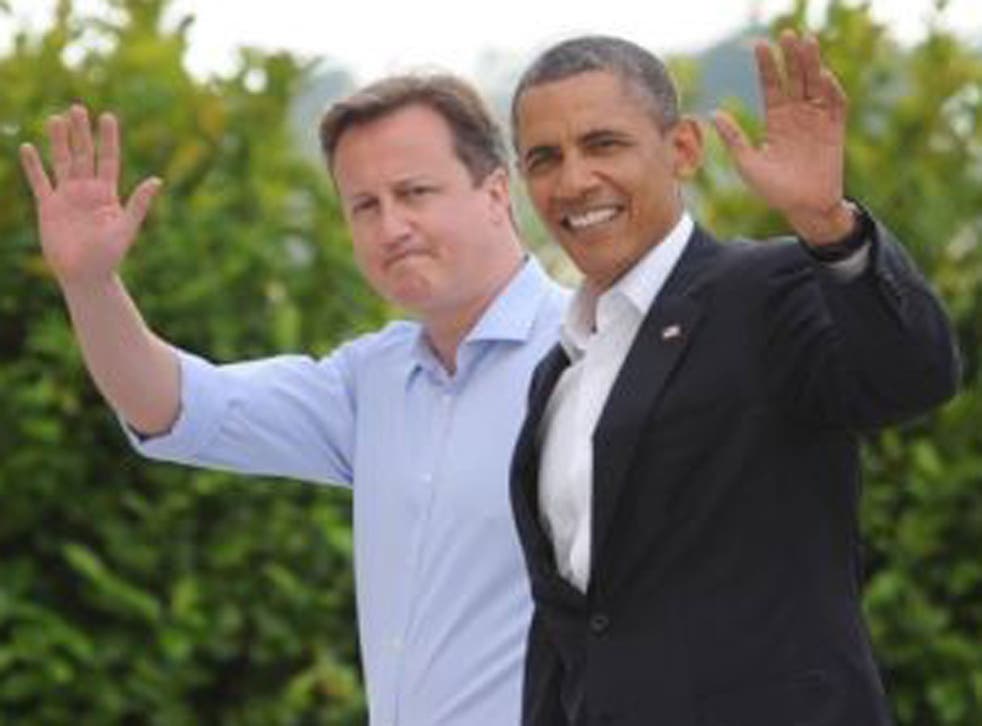 Aid agencies have pleaded with David Cameron not to leave the world's poorest countries out in the cold when G8 leaders agree a crackdown on tax avoidance tomorrow.
Their last-minute plea was made in talks with the Prime Minister yesterday as some G8 countries threatened to water down a new global tax information sharing scheme so it would exclude developing countries. They demanded equal access to the tax records of poor nations before letting them join the agreement. The move was seen as an attempt to shut out developing countries since many do not have proper tax records of the required standard.
Aid groups warned this barrier would limit the new "global standard" to "a rich man's club." Brendan Cox, spokesman for the IF campaign against world hunger, said: "The Prime Minister needs to drive through this barrier. It would be a massive roadblock to a global deal."
Pressure groups also say developing nations must join the new agreement at the start rather than at an unspecified date in the future.
Automatic tax information sharing would replace the present system under which tax authorities have to request specific details on companies and individuals. Countries would be told when a company operating in their nation opened a bank account in a second country, making it easier for poor nations to track down profits made by businesses who exploit their natural resources, which often end up in tax havens.
Aid agencies also want a parallel agreement to set up registers of who owns and controls anonymous "shell companies" to be made public rather than limiting access to them to tax authorities. The European members of G8 – the UK, Germany, France and Italy - may agree in principle to registers when the summit ends tomorrow but Canada, Russia and the United States have some reservations.
Kofi Annan, the former United Nations secretary-general who chairs the Africa Progress Panel, said: "The G8 must establish registries on ownership and trusts in all jurisdictions – and the registries need to be publicly available. Closely linked, tax avoidance and evasion are global issues that affect us all. The impact for G8 governments is a loss of revenue. But in Africa, it has a direct impact on the lives of mothers and children."
Adrian Lovett, Europe executive director at the ONE campaign co-founded by Bono, said: "The UK must continue to lead the way and lobby its G8 partners, with no let-up in pace or ambition. G8 leaders must decide whether they want to shape the transparency revolution or resist the tide of history."
At his meeting with the aid groups, Mr Cameron told Pamela Chisanga, country director for ActionAid in Zambia, that he would ensure any G8 deal was a step forward for developing nations.
Asked if Mr Cameron would prevent them being frozen out of private registers, his official spokesman replied: "We will certainly make the development case for tax transparency. The registries are the 'who'. This is also about the 'how', which is why the exchange of information is so important. We very much want a strong global standard about automatic exchange of information."
Join our new commenting forum
Join thought-provoking conversations, follow other Independent readers and see their replies