Alex Salmond: Stuart Rose lacks the 'vision' to lead campaign to keep Britain in the EU
Former SNP leader casts doubt over the appointment of Lord Rose as chair of the official pro-Europe group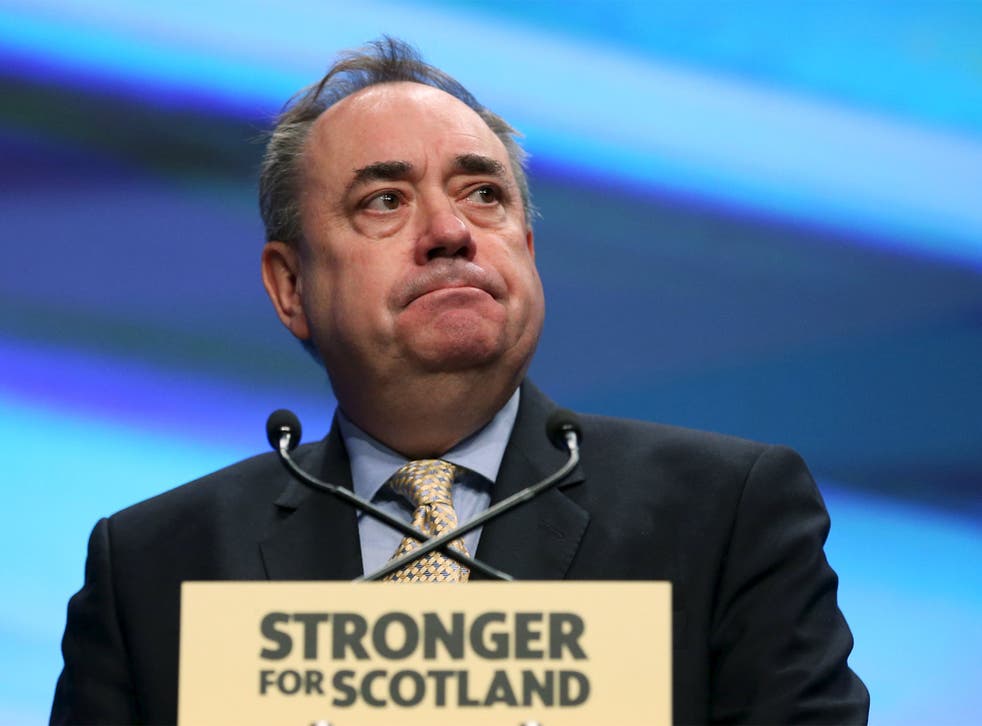 Stuart Rose lacks the necessary "vision" to lead the campaign to keep Britain inside the EU, which will need a passionate and "galvanising figurehead" if it is to win the hearts of doubting voters, Alex Salmond has suggested.
In an interview with The Independent, the former SNP leader said his party would lead a separate campaign of its own in Scotland and cast doubt over the appointment of Lord Rose, the businessman and Conservative peer who was recently unveiled as chair of the official pro-Europe group.
"I'm not sure, on the evidence of last week, that Stuart would have it in him to sit and talk about 'These are my ambitions for Europe, this is what we should be seeking to create as a European family'," Mr Salmond said.
"I would have thought you would want someone who could present an inspiring, positive vision of the future of Europe, and this is not, I suspect, the metre from which Stuart springs. That doesn't mean he's not a first class businessperson, that doesn't mean he's not an estimable chap, that doesn't mean he's not kind to animals."
Describing last week's launch of the In campaign as "rather uncertain", Mr Salmond said the organisers should try to emulate the optimistic tone achieved by Yes Scotland in the build-up to last year's referendum on independence.
"The European campaign, if you want to win it, is one that says: 'What kind of Europe do we want?'" he said. "Why did the Scottish campaign excite the interest it did? Because the Scottish campaign about independence came to mean what type of Scotland were we seeking to create – which is really very, very meaningful to people.
"Similarly, if you want to fight a genuinely pro-European campaign, then you don't do it uncritically, of what we have in Europe at the present moment. You talk about the Europe we want to see. That's what inspires people. The reason that the Yes campaign started with 28 per cent and ended up with 45 per cent is because it stood for something."
Mr Salmond, who is currently the SNP's spokesperson on foreign affairs at Westminster, played down the idea that he may be asked to lead his party's separate campaign to keep the UK inside the EU, saying he already had a "range of responsibilities". The decision on who to appoint was down to his successor Nicola Sturgeon, he added.
Join our new commenting forum
Join thought-provoking conversations, follow other Independent readers and see their replies