Alistair Carmichael is on trial live on TV over the leaked Nicola Sturgeon memo – but it's less than riveting viewing
You needed the patience of a saint to stay awake during this courtroom drama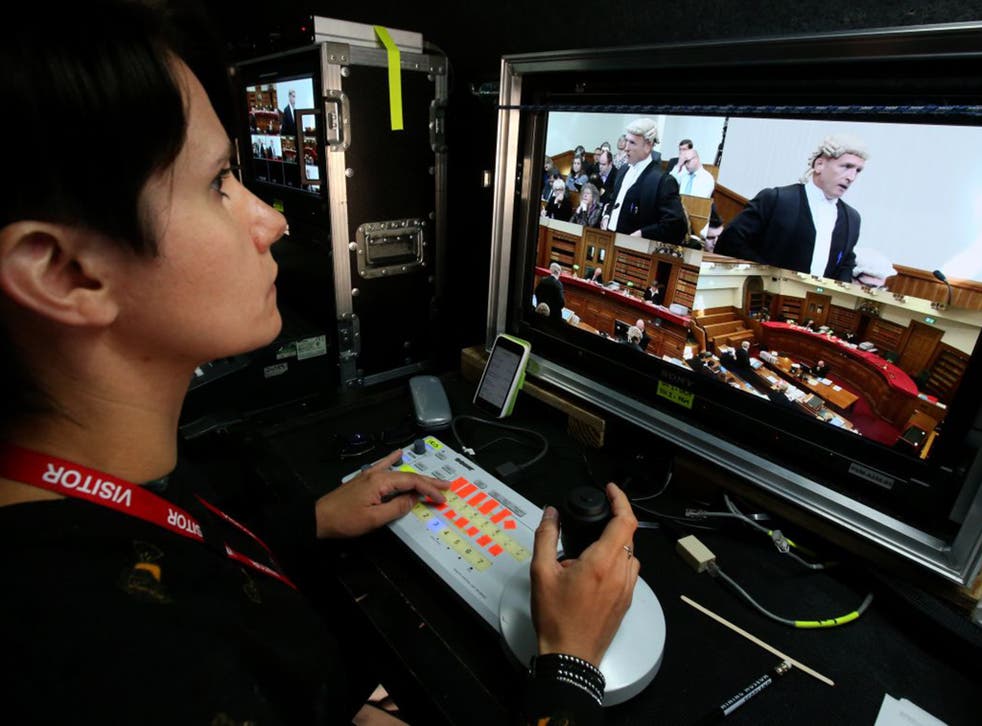 At one point as the cameras rolled for the first time in Edinburgh's Court of Session, former Scottish Secretary Alistair Carmichael was mentioned in the same breath as Mother Teresa of Calcutta.
The reasons for this were wrapped up in the intricacies of Westminster election law. An equally valid reason for a comparison was that you needed the patience of a saint to stay awake during this courtroom drama.
In one corner was Mr Carmichael, the combative former Cabinet minister who became seriously unstuck over the leak of a memo during the general election campaign about a meeting between Scottish First Minister Nicola Sturgeon and the French Ambassador. It wrongly suggested Ms Sturgeon had confessed to wanting David Cameron to remain as Prime Minister.
Against Mr Carmichael stood four of his constituents from the Orkney and Shetland Islands who feel that they were grievously misled by his denials that he only admitted leaking the memo after securing re-election for the Liberal Democrats. They want his election declared void.
It is a high-stakes confrontation for all concerned. Mr Carmichael, if found to have committed a criminal offence by making a false statement about the "character or conduct" of a fellow election candidate, faces an abrupt end to his career. The petitioners, in the event of defeat, may be found liable not only for their own costs but also those of the court and Mr Carmichael – a potential bill of £180,000.
In recognition of the public interest in proceedings, judges took the momentous decision to allow television cameras to broadcast a case live from Scotland's highest court for the first time.
Sadly, it rapidly became apparent that the dry stuff of whether Mr Carmichael, who was not present in court, had infringed Section 106 of the Representation of the People Act 1983 does not translate to riveting viewing.
Morrison and others vs Alistair Carmichael MP was never going match Oscar Pistorius repeatedly breaking down in the dock.
As Roddy Dunlop QC, the magnificently chiseled barrister representing Mr Carmichael, got to his feet to shoot down his opponents, the opening broadside was underwhelming. He told the panel of two eminent judges sitting as an Election Court: "I move the court to dismiss this petition as irrelevant in the Jameson sense. Even if the petitioners are correct in what they aver, the petition is bound to fail [in law]."
Apart from a brief flourish in which Mr Dunlop suggested the case ran the risk of ensuring all future would-be MPs would have to run their election campaigns while "effectively strapped to a lie detector", that was about as exciting as it got.
Of course, it is not for the courts and their learned participants to provide entertainment for a mass audience.
And the sincerity of those risking all should not be traduced. As Tim Morrison, the Orkney-based writer who is named first on the petition against Mr Carmichael, put it: "Dishonesty matters so much here. I do not have a door key. I trust we are all looking out for each other. Breaking trust undermines something we know is very fragile… This is about decency."
STV said it was proud of making history but did not release viewing figures for its online coverage.
At the opening of the hearing, Lady Paton, one of the judges, issued a stern warning that anybody who sought to interrupt proceedings would be escorted from the court. It was unclear whether this included snoring from the public gallery.
Join our new commenting forum
Join thought-provoking conversations, follow other Independent readers and see their replies