Politics Explained
Did Angela Merkel really set Boris Johnson a 30-day Brexit deadline to fix the Irish border?
The prime minister offered to find a solution within a month – but whether the German chancellor actually set that deadline is another question entirely, says Jon Stone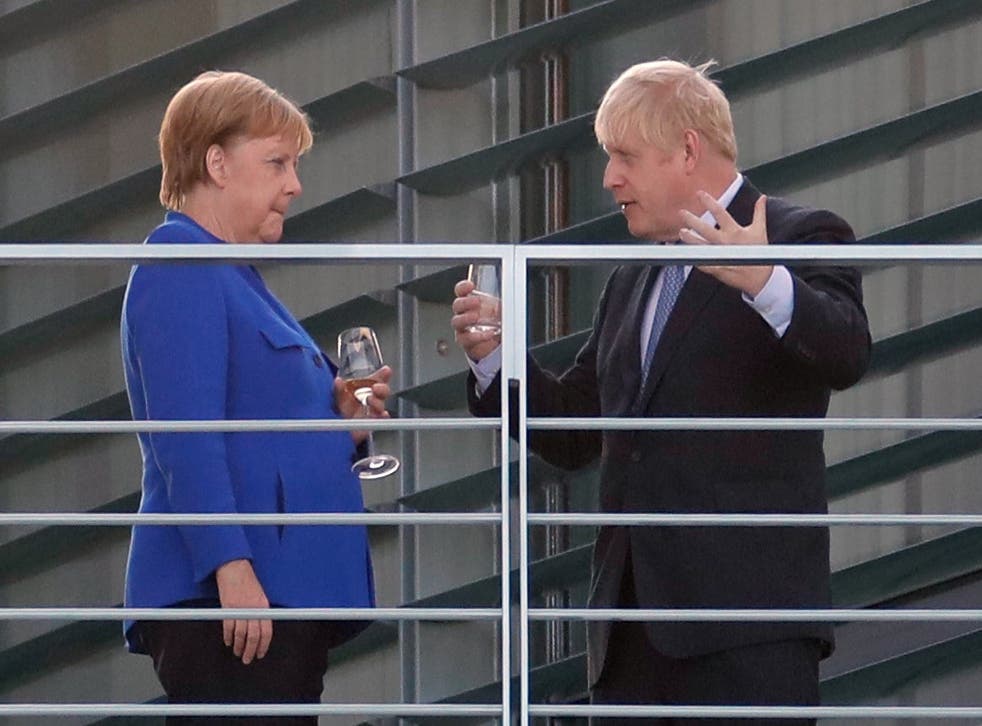 One widespread takeaway from Boris Johnson's visit to Berlin this week was that he was given a 30-day deadline to come up with a replacement for the Irish backstop, apparently set by Angela Merkel.
But there's been a bit of confusion about whether this was really the case. On Thursday Ms Merkel issued a clarification to her comments.
"I did not set 30-day deadline," she said. "I said that what one can achieve in three or two years can also be achieved in 30 days. It is not about 30 days. The 30 days were meant as an example to highlight the fact that we need to achieve it in a short time."
Join our new commenting forum
Join thought-provoking conversations, follow other Independent readers and see their replies