Another poll shocker for Ed Miliband and Labour as four in ten voters think he's 'weird'
News comes after a number polls showing the Labour lead over the Conservatives has narrowed following the budget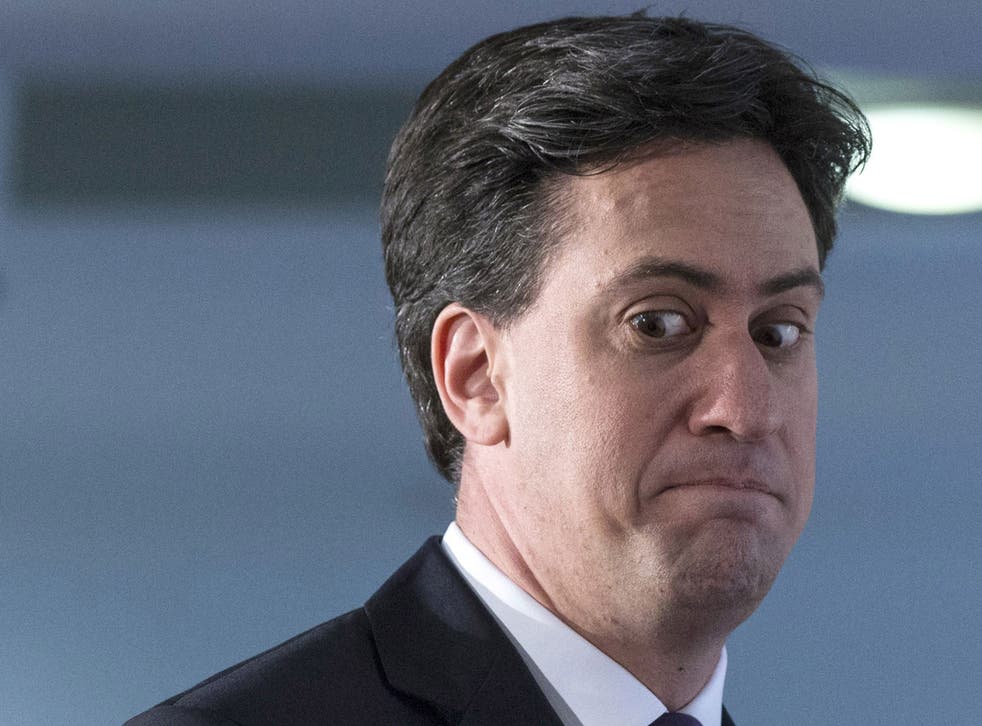 After the news that the Labour lead over the Conservatives has narrowed dramatically in recent days, and is down to just one point in three different polls, Ed Miliband is facing another poll shocker after a new survey released showed four in ten voters think he's weird.
A YouGov poll for the website BuzzFeed showed that 41 per cent think Mr Miliband is either 'very weird' or 'somewhat weird'. This was compared with 34 per cent of the public thinking Nick Clegg was weird and 27 per cent thinking the same of David Cameron.
The survey, which aimed to deliver a snapshot of the public perception of the main party leaders, also found that 36 per cent of the population believe Mr Miliband would have been bullied at school, and that he would have been the most unpopular of the three leaders during his school years.
The voters polled also felt that Mr Miliband, who beat his brother David in a battle for the party leadership in 2010, would have been the most hardworking in his school years.
In slightly better news for the Labour leader, Mr Miliband was seen as the most honest leader, while Liberal Democrat Nick Clegg was considered the least honest.
Mr Miliband has faced criticism over his leadership strategy from the Labour ranks amid concerns over Labour's falling poll lead. In a letter to the Guardian a broad coalition of Labour grandees were united in calls for more clarity about his plans and for his vision to be bolder.
In the letter they said Labour needed a mandate for "transformative change" and warned: "If Labour plays the next election safe, hoping to win on the basis of Tory unpopularity, it will not have earned a mandate for such change."
A lacklustre response to George Osborne's budget was seen by some to have given the Conservatives a boost. However, MP Chuka Umunna, a key ally of Mr Miliband, said shadow ministers would not get "obsessed" about polls.
Ed Miliband has suffered repeated jibes over his appearance and voice since his election in 2010, and has regularly been labelled 'weird' or 'geeky'.
In a Radio 4 interview in 2011 Mr Miliband was asked directly whether he was concerned that too many voters regard him as too weird to be electable.
"Other people make their own judgments," replied Mr Miliband at the time.
"I think I'm a pretty normal guy. It's in the eye of the beholder."
"I don't give a damn about that. The times are too serious, the issues are too grave, for us to say it is not about substance."
"It is about substance. It is absolutely about substance. The problems our country faces are so serious that substance matters, and I have got an old-fashioned view – substance wins out."
Join our new commenting forum
Join thought-provoking conversations, follow other Independent readers and see their replies