Senior MPs join calls for Jeremy Corbyn to stamp out Labour's 'problem with antisemitism'
Criticism comes in wake of Ken Livingstone's suspension for suggesting Hitler was a Zionist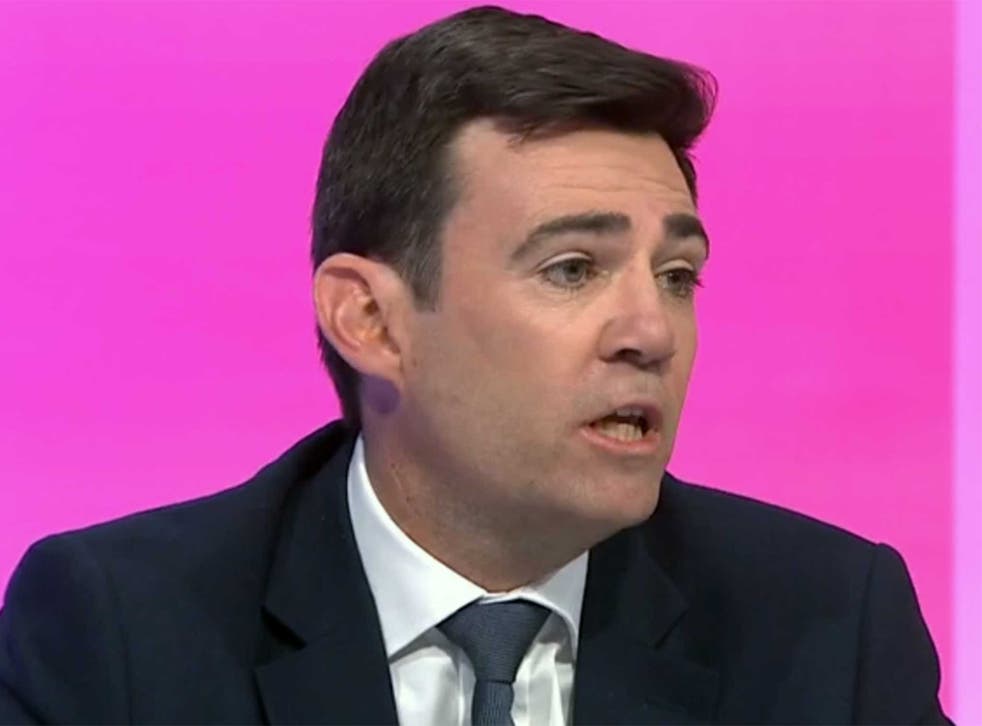 Jeremy Corbyn has been forced to deny the party had a "problem with antisemitism" after Ken Livingstone, one of his oldest political allies, suggested Adolf Hitler was a Zionist.
The row has piled pressure on the Labour leader with numerous MPs, including the Shadow Home Secretary Andy Burnham, calling him to do more to stamp out what they claim is a problem of antisemitism within the party.
Mr Corbyn was forced to move against his friend and suspend him from the party after dozens of Labour MPs lined up to call for his expulsion.
With Labour already haemorrhaging support from previously loyal Jewish voters and donors, Mr Corbyn was forced to deny the party was in crisis.
"It's not a crisis. There's no crisis," he told the BBC. "Where there is any racism in the party it will be dealt with and rooted out. We are totally opposed to antisemitism in any form within the party."
On Thursday night though, two senior Labour MPs added to his woes.
Labour antisemitism row: What Livingstone said

Show all 14
Andy Burnham admitted some people in the party had made antisemitic comments and said Labour had to deal more swiftly with such allegations.
"These allegations, when they are surfacing, have not been dealt with properly and quickly enough. They need to be dealt with much more speedily in the future," he told BBC1's Question Time.
"If antisemitism is found, expulsion should follow. No ifs or buts."
Former Home Secretary Yvette Cooper also called for more action to be taken.
"The Labour Party needs to do more than simply to have suspensions of people who have been saying anti-Semitic things," she told Channel 4 News.
"We've actually got to have an action plan to deal with this in order to have strong processes so that there is swift action because you can never tolerate that kind of discrimination in the party."
Corbyn on Livingstone remarks
Even Jon Lansman, who runs Mr Corbyn's grassroots pressure group Momentum, said the former London Mayor should "depart voluntarily".
But Mr Livingstone himself was unrepentant and refused to apologise for his remarks claiming that people would "calm down".
Mr Corbyn moved against Mr Livingstone after his attempt to defend the Labour MP Naz Shah backfired and led to former London Mayor himself being accused of racism.
In radio interviews Mr Livingstone appeared to equate Zionists with Hitler saying "when Hitler won his election in 1932, his policy then was that Jews should be moved to Israel. He was supporting Zionism – this is before he went mad and ended up killing six million Jews."
Senior figures in the party – including Labour's candidate for Mayor of London, Sadiq Khan - called for him to be kicked out.
Mr Khan said Mr Livingstone's comments were "appalling and inexcusable". He later added: "He's got to be kicked out. These are so serious, these comments, so deeply offensive."
Mr Livingstone was also involved in an angry dispute with another Labour MP John Mann which was captured by television cameras.
Mr Mann is heard accusing Mr Livingstone of being a "disgusting racist rewriting history."
Mr Livingstone is heard telling Mr Mann to "check your history".
The row is deeply damaging to Mr Corbyn who has been attempting to build bridges with the Jewish community following a string of allegedly antisemitic comments and remarks made by his supporters on the left of the party.
Bernard Hughes, director of external affairs for the Jewish Leadership Council (JLC), said: "We do not believe the Labour Party is institutionally racist or antisemitic, but sadly there are individuals within the party whose views and statements are antisemitic and have really shocked us."
He said the Labour leadership "must now act decisively" to "combat this terrible issue".
Mr Corbyn's aides had attempted to draw a line under the affair by suspending the Bradford West MP Ms Shah on Wednesday pending an internal investigation.
But Mr Livingstone chose to accept a series of media interviews this morning where he defended Ms Shah – and made a series of statements - which a number of Labour MPs said were antisemitic themselves.
Labour frontbencher Chi Onwurah said: "Ken's comments are unacceptable and there cannot be one rule for him and another for everyone else.
"Antisemitism is wrong, full stop, end of story. Naz Shah recognised that in her fulsome apology; Ken has actually made things worse by trying to justify comments she accepted had no justification."
Labour MP David Lammy added: "This is a very sad day for the Labour Party. I simply cannot reconcile being in the same party as someone with these views.
"I am appalled by Ken Livingstone's despicable comments. There is no place in our party for racism, bigotry or intolerance of any sort."
Other Labour MPs who joined in the criticism included Wes Streeting, Conor McGinn and John Woodcock. Luciana Berger, a shadow cabinet minister, said Mr Livingstone should be suspended.
The Tories revelled in Labour's discomfort. Prime Minister David Cameron said: "It is quite clear that the Labour Party has got a problem with anti-Semitism.
"I think they have got to recognise that anti-Semitism is like racism, it is unacceptable in a modern political party and every political party facing this problem has got to deal with it.
"As I said to Jeremy Corbyn some weeks ago - when I was shouted down in the House of Commons with cries of 'disgraceful' from the Labour benches - they've got a problem, it is now totally apparent they've got a problem, and they have got to deal with it."
Join our new commenting forum
Join thought-provoking conversations, follow other Independent readers and see their replies