Arlene Foster: DUP leader succeeds Peter Robinson as Northern Ireland's First Minister
Fermanagh and South Tyrone representative is first woman to be appointed to one of the Executive's two top jobs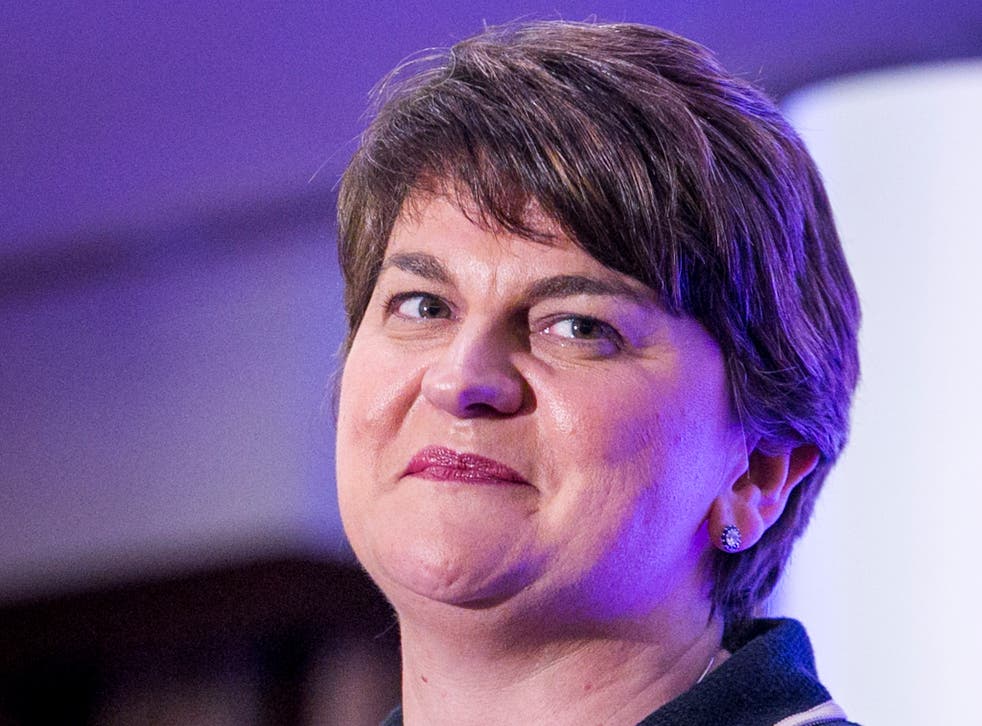 Democratic Unionist leader Arlene Foster has been appointed Northern Ireland's new First Minister.
Mrs Foster has taken over from the retiring Peter Robinson.
The Fermanagh and South Tyrone representative is the first woman to be appointed to one of the power-sharing Executive's two top jobs.
Her elevation was confirmed during the first Assembly sitting of the new year at Parliament Buildings in Belfast.
The 45-year-old, from Co Fermanagh, has already replaced Mr Robinson as leader of the region's largest political party - the Democratic Unionists.
Mr Robinson, 67, announced his intention to retire from frontline politics last November, days after signing a political deal with Sinn Fein and the British and Irish Governments to stabilise the rocking administration.
The transition of power has been smooth, with Mrs Foster facing no challengers within the DUP.
The married mother-of-three, who defected to the DUP from the Ulster Unionists in 2004, has assumed office alongside long-serving Sinn Fein Deputy First Minister Martin McGuinness.
Press Association​
Join our new commenting forum
Join thought-provoking conversations, follow other Independent readers and see their replies