The arms company, the oligarch and the ex-PM's sister-in-law: lobby firm's Wikipedia hit list
Hundreds of entries on the site were changed by Bell Pottinger without the subjects' knowledge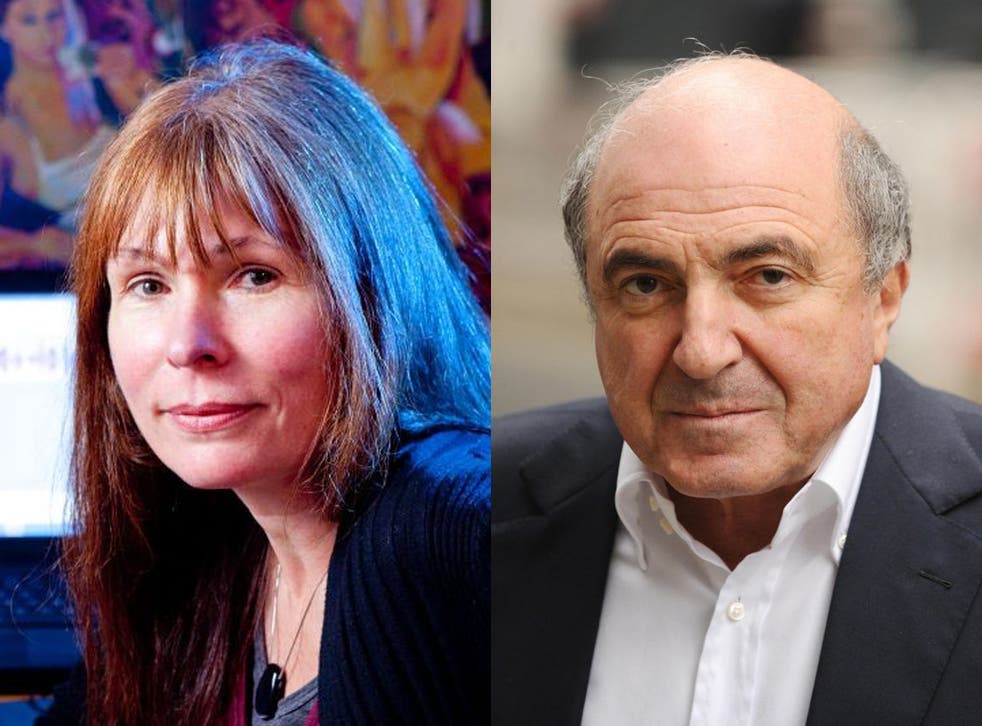 Bell Pottinger targeted the Wikipedia entry of Gordon Brown's sister-in-law, the environmental campaigner Clare Rewcastle Brown, the Bureau of Investigative Journalism can reveal.
Ms Rewcastle Brown, who campaigns against the destruction of tropical rainforests, has been heavily critical of the state government of Sarawak in Malaysia, and particularly its Chief Minister Abdul Taib Mahmud.
A user, "Biggleswiki", which Bell Pottinger has admitted belongs to one of its operatives, amended Ms Rewcastle Brown's Wikipedia entry to include criticisms of Radio Free Sarawak, which she runs. The same user has made positive amendments to the Chief Minister's Wikipedia entry.
The changes were among hundreds carried out by representatives of Bell Pottinger which are now being investigated by Wikipedia. There is no suggestion that those people who had their Wikipedia entries altered by Bell Pottinger knew about the changes. Some of the entries on the site included:
* Addition of material relating to South African arms manufacturer the Paramount Group and its head, Ivor Ichikowitz. When other users tried to put up warnings that the article was being altered for promotional purposes, Biggleswiki removed them. Many edits relate to the "Marauder", an armoured vehicle manufactured by the Paramount Group, which is being sold to Azerbaijan (currently subject to a European arms embargo). Paramount is a client of Bell Pottinger, which recently arranged for the Marauder to be showcased on the BBC show Top Gear. Top Gear's Wikipedia entry was also altered in a minor way by the firm. No one from Paramount was available to comment yesterday.
* Edited material relating to the arrest by appointment last year of Victor Dahdaleh, who was accused of attempting to bribe Aluminium Bahrain, a state-owned metals company – charges that he is "vigorously contesting". Mr Dahdaleh did not respond to a request for comment. He is currently on bail.
* The Wikipedia entry for Rupiah Banda, the former President of Zambia, has also been amended by another username identified by Wikipedia as being associated with Bell Pottinger, Smythej. The amendment said: "It is widely acknowledged that Banda stepped down with good grace. In conceding defeat he was not bitter and wished his successor well." Bell Pottinger acted for Mr Banda in the 2011 general elections in which he was defeated, as well as in the election that brought him to power.
* The removal of a reference to a client's university drugs conviction on Wikipedia, which was replaced with a reference to a favourable interview.
* Other entries that were changed by accounts associated with Bell Pottinger include those of the founder of the law firm Carter Ruck, Boris Berezovsky, the Central Bank of Sri Lanka and at least two large financial firms.
Ms Rewcastle Brown said: "I have been aware of Bell Pottinger's interest in me for some while." She said Bell Pottinger should "put their name to these dirty tricks and show the rest of the world who they are prepared to work for, not hide behind fake names on Wikipedia".
Wikipedia has now locked down 10 user accounts that it believes are associated with computers owned by Bell Pottinger, pending an investigation by the website's founder Jimmy Wales.
When approached by the Bureau of Investigative Journalism, several companies denied having ever employed Bell Pottinger to manage their reputations, but did reveal that they had signed deals with other companies owned by its parent company Chime Communications.
Moletest, a company that offers skin cancer screening online, said it had hired De Facto Communications, a specialist in public relations and marketing for the healthcare and life sciences industries. Joe Ferreira said the company had been briefed to manage both Moletest's online and offline public relations. De Facto is owned by Chime.
Standard Life, the pensions and insurance group, had its Wikipedia presence edited more than 12 times between November and December 2010. Barry Cameron, head of media at Standard Life, said it had hired Team Spirit, an advertising and marketing firm at Chime, and that the brief had included maintaining the company's Wikipedia profile.
Edits were also made to the online profile of Viscount Weymouth, a peer and businessman, adding information about his business interests. A spokesman for Longleat Enterprises, of which Viscount Weymouth is the chairman, said his company had never employed Bell Pottinger but has received advice from Bell Pottinger on an "ad hoc" basis.
Lord Bell, chairman of Chime Communications, the owner of Bell Pottinger, said an internal review had been launched. On Wednesday the firm admitted it had used a number of accounts to change Wikipedia pages.
"I can't see any bad headlines for our clients," he told the BBC. "You won't find anybody, including journalists, who don't do exactly the same thing." When firms asked Bell Pottinger to post untrue statements it had refused, citing Wikipedia's guidelines, he said.
I don't know who changes entries, says site founder
Of the 10 Wikipedia accounts suspended for being involved in suspected tampering by Bell Pottinger, two go to great lengths to give the impression of being real people.
"Biggleswiki" lists a number of personal details about himself on his user page. He claims that his name is David Biggles, and that he was born on 2 November 1979 in Hammersmith, London.
He provides a selection of details, and claims that he met his girlfriend while living in Newcastle, but has since moved back to London. "I currently work in engineering and really enjoy it. I get to travel around the world doing my job and have been to South Africa, Zimbabwe, Australia, China, New Zealand and Russia," he writes.
"My interests include art, music and photography and I'm rubbish at all of them."
The Bureau has been unable to identify a David Biggles who matches the above description. Searches of the electoral register yielded no results for "David Biggles" anywhere in the UK. Bell Pottinger has since admitted that it used the Biggleswiki account.
A second user, "Diginerd84", claims to be a 50-year-old retired stockbroker living in Mayfair, London named Stephen Draper. "I was born in the East End and I can trace my family history back to 1585. I'm a retired stockbroker having spent over 25 years in the City," he wrote.
He claimed to have two grown-up children who had both moved abroad with their families, one of whom worked for Credit Suisse in New York. He went on to describe his interests, which include "business, political, science, motoring and sports".
"I'm extremely passionate about cars and own a collection of vintage Rolls-Royce motor cars. They have taken up nearly all of my time since I retired but are a huge amount of fun. My most recent and favourite purchase is a 1929 Rolls-Royce Phantom II. It can barely hit 40mph, but it's a beautiful piece of engineering," he wrote.
Wikipedia co-founder Jimmy Wales said: "I will personally buy a full tank of petrol for Mr Draper's 1929 Rolls-Royce Phantom II if he exists at all."
Related links
* Lobbyists - full related links
The Bureau of Investigative Journalism
* thebureauinvestigates.com
Join our new commenting forum
Join thought-provoking conversations, follow other Independent readers and see their replies