Ashdown leads Lib Dem revolt on welfare reform
Former leader in unprecedented rebellion as bishops join Lords opposition to planned cap on benefits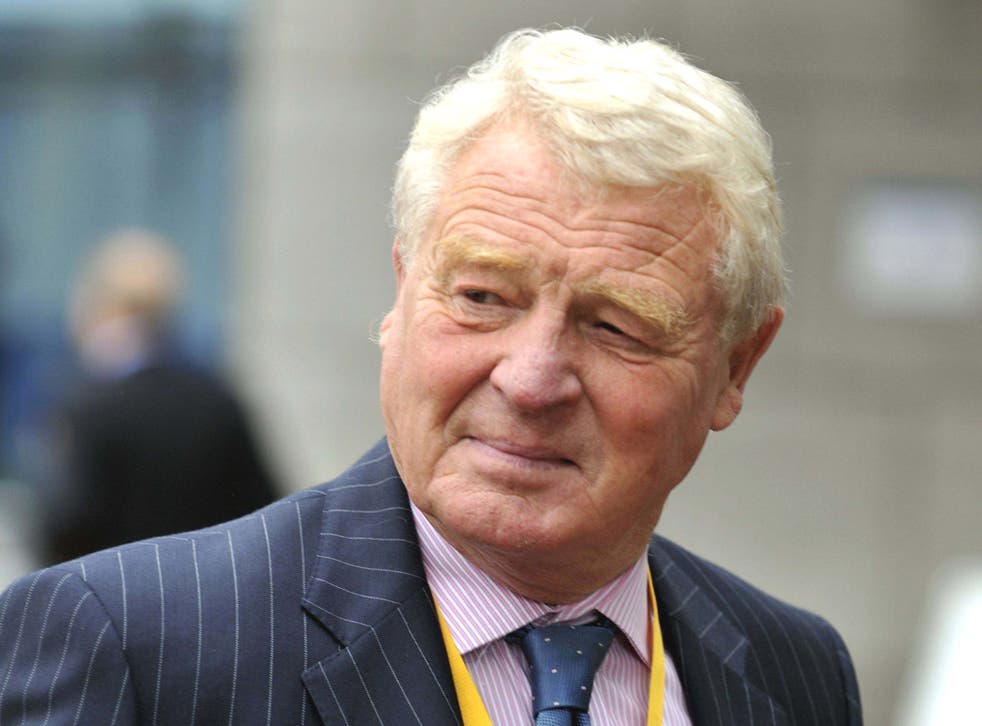 An alliance of bishops, senior Liberal Democrats and independent peers will today attempt to derail a key element of the Government's welfare reforms by voting against plans for a £26,000-a-year cap on benefits.
In a move that will embarrass Nick Clegg, the former Liberal Democrat leader Lord Ashdown said yesterday he would rebel against the Government for the first time over the measure because of the "unacceptable" hardship it would cause children.
He is expected to be joined by other Liberal Democrats, including the party's former Work and Pensions spokesman in the Lords, leading bishops and large numbers of cross-benchers to oppose the extent of the benefits cap in a vote on the proposals in the House of Lords tonight. "I [have] voted with the Government on everything until now," he said.
"I see it as my job as an ex-leader to support my successor but I will not support the benefit cap in its present form."
Lord Oakeshott of Seagrove Bay, the Liberal Democrats' former spokesman on welfare reform in the Lords, added that a cap was acceptable "in principle". But he added: "Many of us back the bishops' argument that, as it stands, the Bill could split families and visit the sins of the fathers on the children."
Under proposals put forward by the Work and Pensions Secretary Iain Duncan Smith, the total amount of benefit that working-age people could receive would be capped so that households on out-of-work benefits did not receive more than the average weekly wage earned by working households.
The cap would apply to the combined income from the main out-of-work benefits – jobseeker's allowance, income support and employment support allowance – and other benefits such as housing benefit and child benefit.
In a rare move, the Right Reverend John Packer, Bishop of Ripon and Leeds, has tabled an amendment to the Bill which would exclude child benefit from the cap. He said he had discussed the move with his fellow bishops and it had "extensive" support.
Labour has also proposed an amendment which would exclude families judged at risk of eviction.
He said most of the benefits families received went in rental payments and an arbitrary cap was inappropriate. "People in work on £26,000 a year receive child benefit in addition so it would seem appropriate that those who are capped at that level should also receive child benefit," he said.
"I have discussed this proposal with fellow bishops and a number of other crossbenchers as well. I think there is extensive support from the bishops for any move which can soften the Welfare Bill in such a way that those who are in most need are not hit by it."
But in an interview, Mr Duncan Smith accused the bishops of ignoring the concerns of ordinary families who try to "do the right thing". "The question I'd ask these bishops is, over all these years, why have they sat back and watched people being placed in houses they cannot afford?" he said.
"I would like to see their concerns about ordinary people, who are working hard, paying their tax and commuting long hours, who don't have as much money as they would have otherwise because they're paying tax for all of this."
But the Right Rev Packer retorted: "I am disappointed in his comments. What we are trying to do is provide help to those in most need. That is the whole point of a welfare system.
Lord Ashdown added he hoped the Government would re-think the proposals and bring in safeguards to protect those worst-affected. "I know that Nick Clegg is fighting very, very hard for transition arrangements to be put in place."
But Mr Clegg said he was fully signed up to the changes. "I completely back Iain Duncan Smith on this," he told The Andrew Marr Show. "It surely can't be fair that you can be 'earning', if you like, more on benefits than someone going out earning £35,000."
Labour reacted cautiously, suggesting that it would try to find a compromise. "Labour won't be voting against the benefits cap, but we will be seeking to amend the Bill."
Join our new commenting forum
Join thought-provoking conversations, follow other Independent readers and see their replies