Asylum-seekers 'forced into prostitution' by support system failures
Homeless refugees left to fend for themselves as they wait for decision on their future, claims report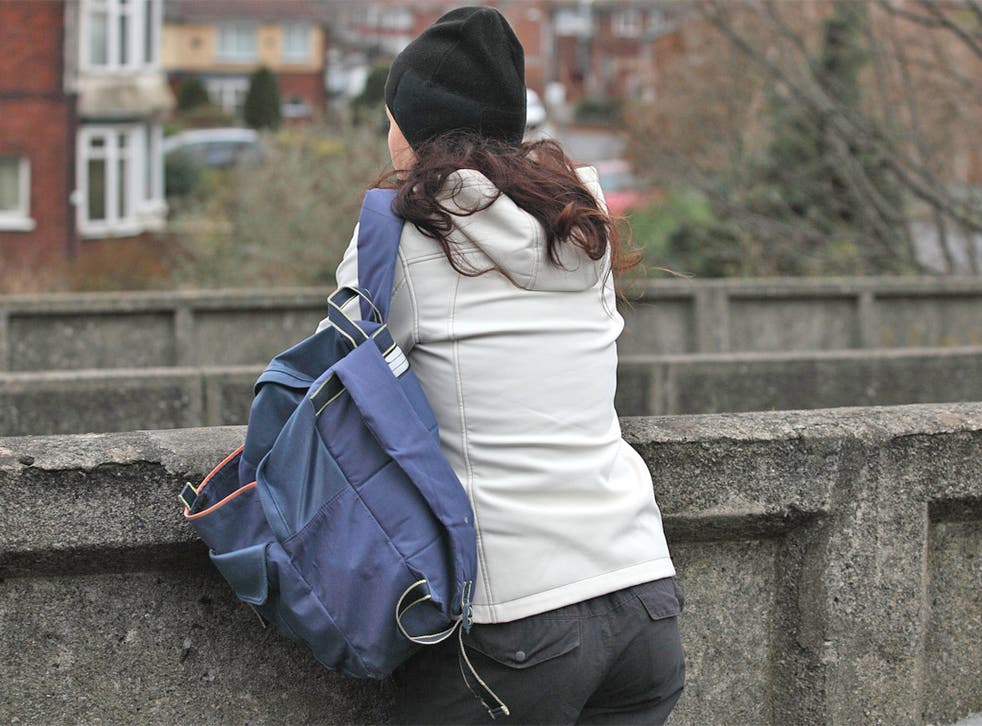 Child asylum seekers are living in destitiution in Britain – with their mothers forced into prositution – because of failures in the support system, a Parliamentary report has found.
Homeless refugee mothers and newborns are being left unsupported by the Government while awaiting a decision on their applications for asylum status, according to the inquiry.
Parents fleeing persecution in their homelands have even been forced to starve themselves in order to feed their children, the panel heard.
Lib Dem MP Sarah Teather who chaired the investigation, said members of the panel felt ashamed and appalled by the testimony of asylum seekers, saying their treatment in the UK bordered on the inhumane.
"Leaving children and their families with no money to catch a bus, make a phone call, or buy basic goods seems senseless," she said.
The Inquiry into Asylum Support for Children and Young People, supported by The Children's Society, which heard from more than 200 refugees, witnesses and organisations, also concluded the support system for families applying for refugee status may be leading to greater infant mortality and maternal deaths during pregnancy.
During one hearing, charity Refugee Action said it had supported clients who have "engaged in begging, transactional relationships and prostitution in order to access cash and alleviate poverty".
The British Red Cross, which assists 10,000 destitute refugees and asylum seekers, said 20% of those were families with small children.
The Scottish Refugee Council reported that during one week in March last year 148 asylum seekers were destitute in Glasgow alone, including 11 families with 21 children, five pregnant women and two new mothers.
"I would buy one meal which I would share with my son. My son is my priority, therefore I will provide his nutritional needs before my own and occasionally starving myself" one asylum seeker mother told the panel.
Another new mother was forced to walk home from hospital in snow after giving birth with her baby in her arms because she had no money to buy a buggy or pay for a taxi.
In November, an 11-year-old carer to whom it fell to do all the housework, cooking and interpreting for her disabled mother, said they had been left without money under the current asylum support system. The girl, Riyya told the inquiry, "My mum couldn't go [to sign in] every single week because of her disability, and if we don't go we can't get the money which meant a lot of the times we didn't have any money… it took around three or four months for them to realise."
There are an estimated 10,000 children living on asylum support in the UK, including 800 on the Section 4 programme, which is intended for refused asylum-seeking adults. Under Section 4, refused asylum seekers may only live in designated accommodation and instead of cash they receive money to a value of £35.39 on an 'Azure card', which can only be used at designated outlets to buy food, essential toiletries and other items.
Evidence heard during the inquiry called into question whether the Home Secretary Theresa May was meeting her duty to safeguard and promote the welfare of children subject to immigration control, under the UN Convention on the Rights of Children (UNCRC).
Matthew Reed, Chief Executive of The Children's Society said: "Thousands of children and families are being abandoned and literally left destitute because the system is failing them. Children and their families are being forced to live in appalling conditions that are unacceptable by anybody's standards. No child, no matter who they are or where they're from, should be treated with such a complete lack of human dignity."
A UK Border Agency spokesperson said: "Our asylum support system meets the needs of asylum seekers and we take the welfare of children and families extremely seriously. No-one need face destitution if they comply with the law and the decisions of the courts and go home when required to do so."
Case study: 'Maria' in the north east of England
I came to England nearly three years ago because I faced discrimination from the authorities where I came from as I was a different religion.
My son who is under 10 years old is 'stateless', he is not a national of any country. I've been moved to a lot of different places during the time of my asylum seeking process. Every time I have to change my life.
I receive letter suddenly giving seven days' then you have to leave everything behind and start from zero, changing school, doctors, environment, everything. With our housing there is no privacy, housing people just enter the flats and wouldn't care that people live there.
When I came out of bathroom once I found a male person standing in my living room. There is no respect for us. I think I would be able to support myself a little bit better if I could work but I'm not allowed.
I'm on antidepressants and under mental health services. I don't see any hope for me and my son.
Join our new commenting forum
Join thought-provoking conversations, follow other Independent readers and see their replies