Attorney General accuses European Commission of bending EU regulations to further its own agenda
He says it has failed to respect rules agreed by democratically elected governments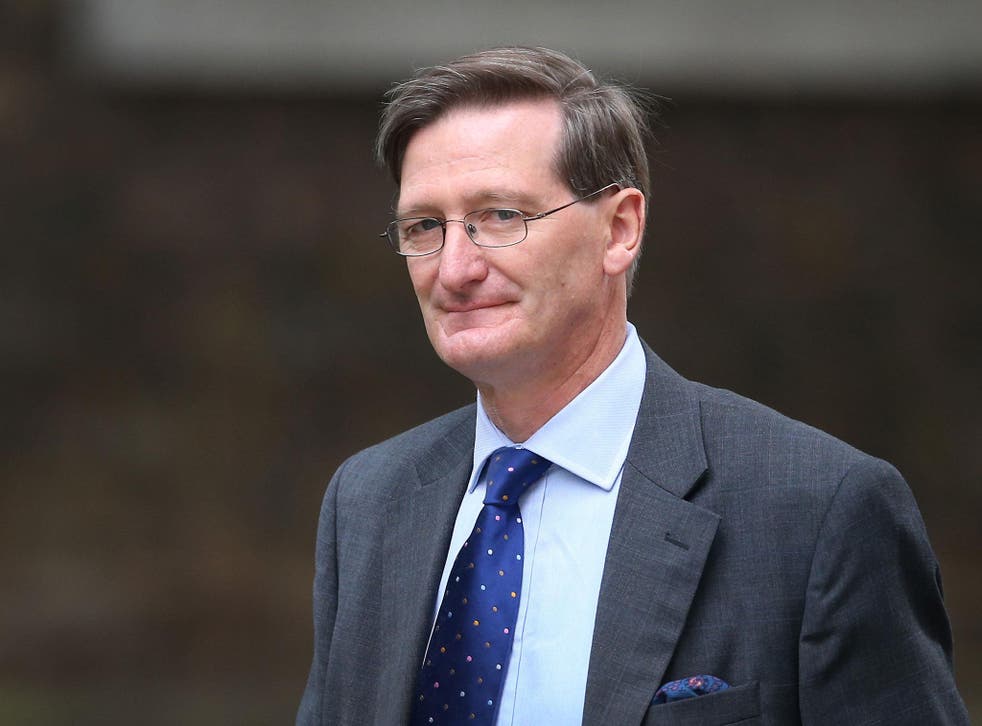 The country's most senior law officer has launched a scathing attack on Brussels for overstepping its legal powers and losing touch with ordinary Europeans.
Dominic Grieve, the Attorney General, warned tonight that Britain would not shy away from court action to protect its national interests as he accused the European Commission of bending EU regulations to further its own agenda.
In a speech in Brussels to lawyers and judges, he claimed it failed to respect the rules agreed by democratically elected governments.
His broadside will raise eyebrows in the Commission as Mr Grieve is seen as a liberal Conservative who is not viewed as a hardline Eurosceptic.
His comments echoed a claim last week by a Supreme Court judge, Lord Sumption, that the European Court of Human Rights exceeds its legitimate powers and "undermines the democratic process".
Mr Grieve, who delivered his speech partly in French, said he was "astonished" by attempts by Brussels to seize new powers.
Britain has been at odds with the Commission over attempts to share more policing and security material with Turkey, accusing it of breaking rules set down in European treaties over links with non-EU members. The Government is also in conflict over the detail of EU Emissions trading system.
Mr Grieve cited a recent move by the EU to ban restaurants from using refillable jugs and bowls of olive oil, which caused "as much confusion and mirth amongst lawyers as it did among the wider public", as symptomatic of a wider problem.
Mr Grieve said: "Overstepping the boundaries under the treaties undermines the very legitimacy of EU action.
"To put it straightforwardly, the EU should only be doing what member states signed up to. And if this doesn't happen, its legitimacy in the eyes of the public is undermined. As the PM said in January, "democratic consent for the EU in Britain is now wafer thin".
He attacked the Commission for "aggressively" trying to side-step opt-outs from EU rules which have been negotiated by member states.
"It conveys the impression of an intellectual game designed to subvert the agreements which Ministers, answerable to electorates, entered into in good faith," he said.
"To put it bluntly, the UK plays by the rules and we expect others to do so too. This is something we take very seriously. We have brought a number of legal challenges to protect our interests and we will not shy away from doing so in future."
The Attorney General also accused the Commission of "arrogance or aloofness, most prominently exemplified in pushing forward significant pay increases for EU officials". He said: "Like the rest of us, EU institutions have to get used to doing better with less."
Mr Grieve said the Union should focus on completing the internal market, in particular to oversee greater liberalisation in the digital, energy and services sectors.
Speaking before his speech, he said: "This won't just be the usual Euro bashing by a British minister. I am going to Brussels to speak - partly in French - as a lawyer, to lawyers and spell out what lies at the base of Britain's and other member states' frustrations with the EU.
"I'm going to talk about some very specific proposals where we think there's been some woolly thinking and try and get across to these key EU legal officials and judges that it's this sort of thing that really riles citizens in Britain and across Europe."
Join our new commenting forum
Join thought-provoking conversations, follow other Independent readers and see their replies