Backlash over plans to monitor all internet use
Home Secretary hit by parliamentary backlash over scheme to extend powers to monitor emails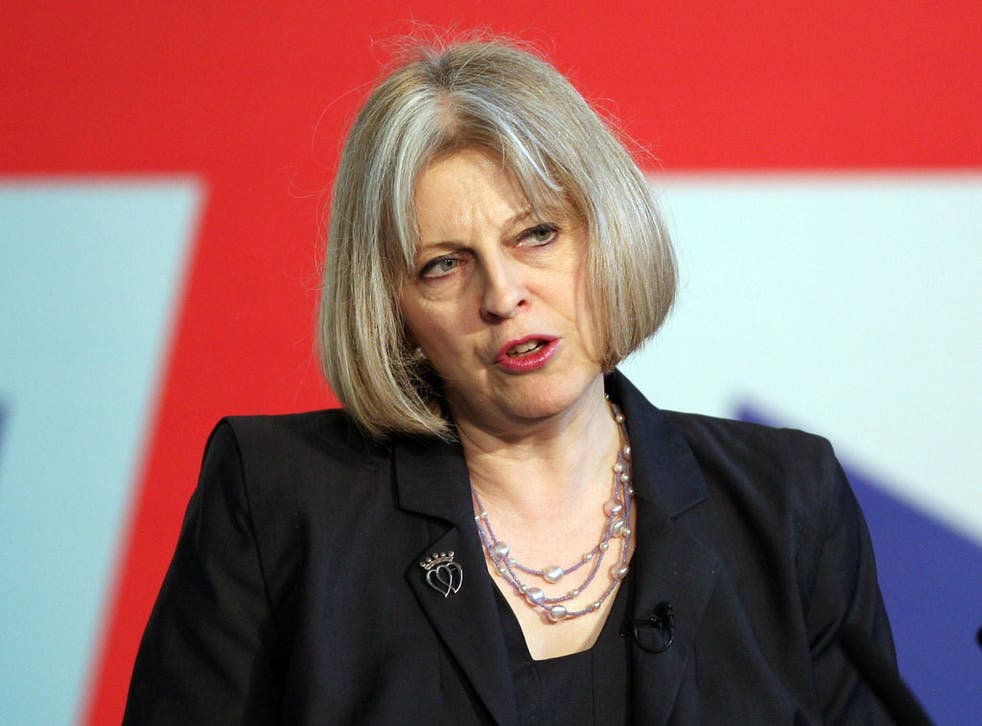 Theresa May faced criticism from across the political spectrum and from civil liberties groups yesterday over her plans to give police and security services the power to monitor the email traffic and internet use of every person in Britain.
The Information Commissioner Christopher Graham, who has previously made clear he does not believe such plans are justified - warned the Home Secretary that he would press for safeguards to protect privacy.
Amid criticism that the scheme runs counter to Tory and Liberal Democrat pre-election opposition to the "Big Brother" scheme, Ms May has been summoned before MPs to justify her proposals. Under legislation in next month's Queen's Speech, law enforcement agencies will gain extra powers to access information about contacts through Skype and social networking sites such as Facebook and Twitter.
Internet companies will also reportedly be told to install hardware allowing GCHQ to examine "on demand" any phone call made, text message or email sent and website accessed, in "real time" and without a warrant. Similar proposals were abandoned in 2009 by the Labour government.
Downing Street said yesterday that any moves would cover details of when messages were sent and who the recipients were, but stressed it would not include the contents of calls and emails. The Prime Minister's spokesman also said the plans would be "consistent" with his commitment to civil liberties.
But Ms May, in an article in Tthe Sun today, launches a fierce defence of the plans, arguing that such data helps to catch killers and paedophiles.
However, Conservative and Liberal Democrat MPs demanded a rethink. Dominic Raab, the Tory MP for Esher and Walton, predicted: "There will be a groundswell of opinion, both about the privacy aspects and the value of this as a law-enforcement measure. I'm sure that will spread to Conservative members, as well as Liberal Democrats."
Jacob Rees-Mogg, the Conservative MP for North East Somerset, said: "The Government ought to remember why it favoured liberty in opposition."
Tim Farron, the Liberal Democrat president, said: "We didn't scrap identity cards to back creeping surveillance by other means. The state must not be able to trace citizens at will."
A spokeswoman for Mr Graham also made clear his unease at the proposals. She said: "The commissioner's role in this Home Office project, both under this government and the last, has been to press for the necessary limitations and safeguards to mitigate the impact on citizens' privacy."
She said he would continue to seek assurances and called for a thorough assessment of the impact of the plans on people's liberty. In an internal briefing 18 months ago, the commissioner's office said it did not support the retention of extra information - and raised doubts over its effectiveness in criminal investigations. The paper warned: "There needs to be some recognition that this additional data will be a honeypot as it will reveal the browsing habits of celebrities, politicians, etc." Keith Vaz, chairman of the Commons Home Affairs Select Committee, said he would call Ms May and Charles Farr, head of security and counter-terrorism at the Home Office. They would be asked "how information-sharing in real time between internet service providers and GCHQ will operate". and how it is different from what Labour suggested.
The Deputy Prime Minister, Nick Clegg, said he "totally opposed" governments reading people's emails at will, but added: "All we are doing is updating the rules which currently apply to mobile telephone calls to allow the police and security services to go after terrorists and serious criminals and updating that to apply to technology like Skype."
Join our new commenting forum
Join thought-provoking conversations, follow other Independent readers and see their replies