Baroness Warsi camp fights back against long knives of Tory Right
Senior allies claim PM ordered undisclosed foreign trips, which were vital to Afghan mission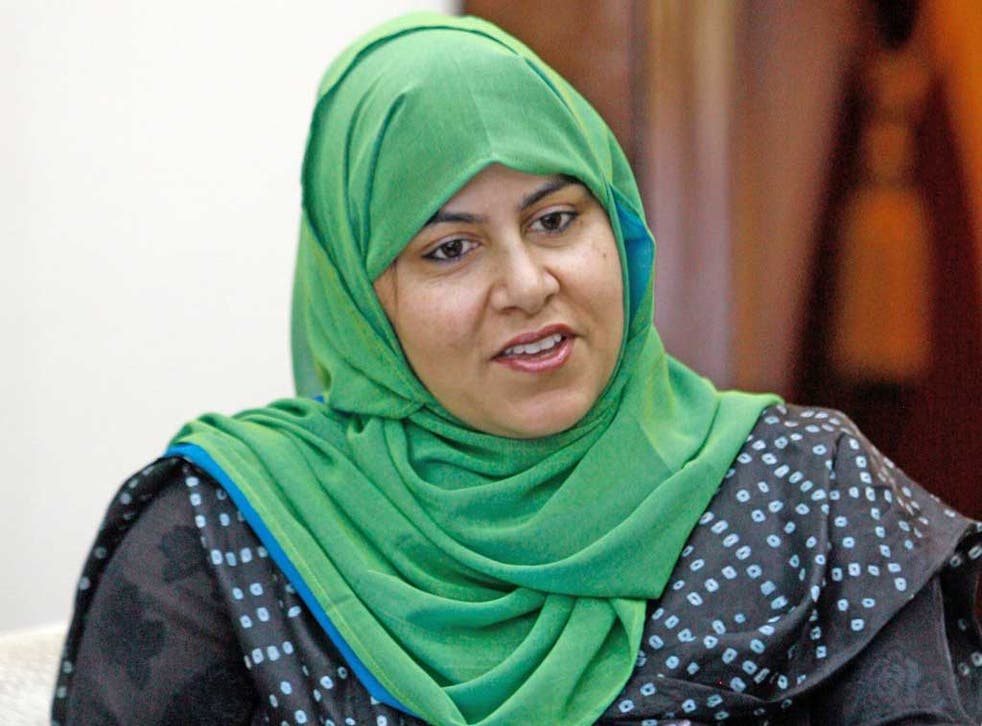 Senior allies of Baroness Warsi last night hit back at allegations that she misused her position as Conservative Party Chairman to take foreign trips at taxpayers' expense.
Reports yesterday highlighted the fact that Lady Warsi had taken 17 foreign visits in the past two years – despite her role being to foster relations with Tories in Britain.
But The Independent has been told that the visits – which have included Pakistan, Indonesia, Uzbekistan and Saudi Arabia – were explicitly authorised by David Cameron and the Foreign Secretary, William Hague.
Sources said they included sensitive negotiations to find a "second route" out of Afghanistan after the Pakistanis vetoed plans to let the UK move its heavy military equipment through the country.
Lady Warsi, they said, had also been tasked to maintain channels of communication with Islamabad at a time of heightened tensions with the West. It is understood she has visited Pakistan at least five times since being appointed a minister.
Senior Government sources said the trips by Britain's first Muslim Cabinet minister have not been publicised because of security concerns and because some are diplomatically and politically sensitive. "The idea that somehow Warsi has been travelling the world for fun at the taxpayer expense is simply rubbish," said a senior Conservative. "Part of her job when appointed was to be a Government envoy to that part of the world. Everything is signed off by William and the PM, and to suggest otherwise is just nonsense."
Separately, The Independent was contacted by a senior businessman on the Government's Asia Task Force who was with Lady Warsi in Indonesia last week on a trade visit. He said: "I was impressed by her. She commanded a respect which I had not expected. We don't have enough at a governmental level, building relationships in that part of world. While I've no idea about the allegations against her, I thought she was a highly effective advocate of UK Plc."
In a statement yesterday, Lady Warsi denied other allegations that she had broken House of Lords rules by failing to fully register her own business interests. Newspaper reports suggested that she did not declare a stake in a spice manufacturing firm called Rupert's Recipes with the House of Lords authorities. But Lady Warsi claimed that all her shareholdings and directorships had been disclosed "as required on the Register of Lords' Interests and to the Cabinet Office and on the register of ministerial interests".
It is understood the shares were transferred into her name for a short period only and were then passed into the hands of her husband.
Lady Warsi has asked the House of Lords Commissioner for Standards, Paul Kernaghan, to look into separate claims about her housing expenses. But in a letter to the Cabinet Secretary, Sir Jeremy Heywood, the Labour MP Michael Dugher said there needed to be an inquiry "as a matter of urgency".
Join our new commenting forum
Join thought-provoking conversations, follow other Independent readers and see their replies