BBC cameraman 'in hospital after fracas with Jeremy Corbyn's driver' as leader left home
Initial reports suggested there was an 'assault by Corbyn aide'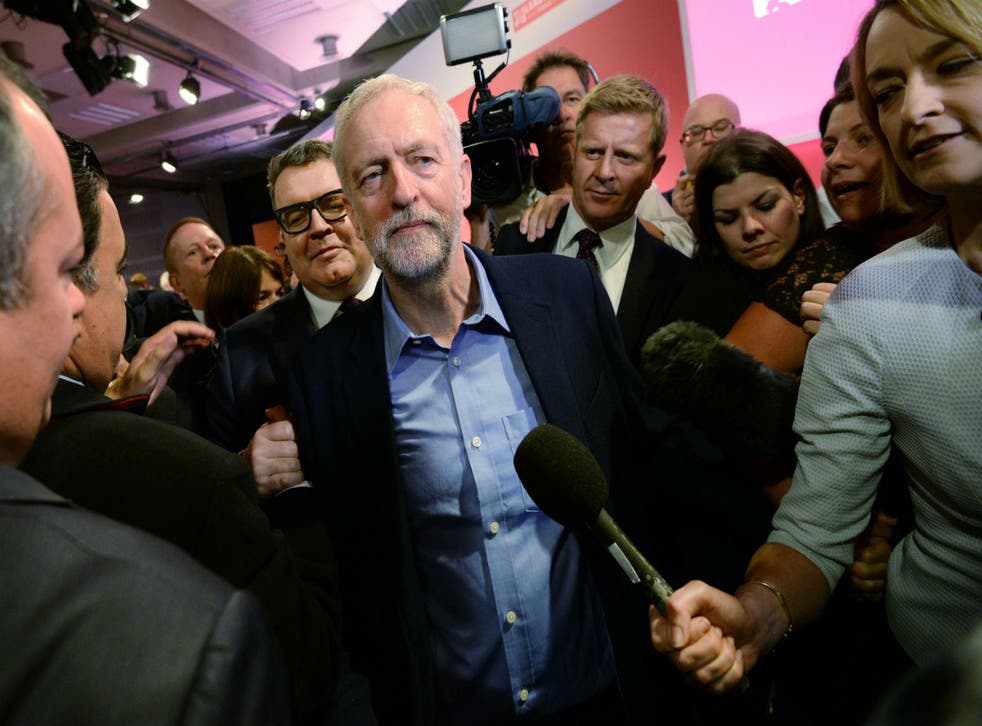 A BBC cameraman has reportedly required hospital treatment following an incident as Jeremy Corbyn left his home.
Channel 4 News political correspondent Michael Crick tweeted that the cameraman involved in the alleged incident "was seen in hospital wearing neck brace & with bruise to his face".
Initial reports claimed the cameraman was pushed to the ground, and that the alleged assault involved a member of Jeremy Corbyn's team.
When contacted, a spokesperson for the Labour party said that the incident was between the cameraman and "a driver provided by the Government Car Service", adding that it was "not for them" to comment further.
In a statement, a Department for Transport spokesperson confirmed that it was "investigating media reports of an incident yesterday involving a Government Car Service vehicle".
"We are looking at whether the driver was involved and the extent and nature of that involvement," the department said.
Video purported to be from the incident was posted online by Sky's Darren McCaffrey - of Jeremy Corbyn's long walk of silence fame.
The BBC journalist involved has been identified by the Guardian's Jamies Grierson as cameraman James Webb. According to Crick, other cameramen have been "told by BBC management not to comment" on what happened.
The BBC has responded to requests for comment, and "confirmed there was an incident involving a BBC cameraman whilst filming Jeremy Corbyn leaving his home yesterday".
A spokesperson said: "He sustained some injuries for which he's received treatment. he BBC has spoken to the Labour Party which has confirmed the incident involved a government driver, not a Labour Party member of staff."
The Department for Transport runs the Government Car Service and is required to provide a vehicle for Mr Corbyn in his capacity as leader of the opposition.
More follows
Join our new commenting forum
Join thought-provoking conversations, follow other Independent readers and see their replies