Bedroom tax: Almost 80% affected run out of money by the end of the week, DWP study reveals
Study also reveals almost half have cut back on food spending to cope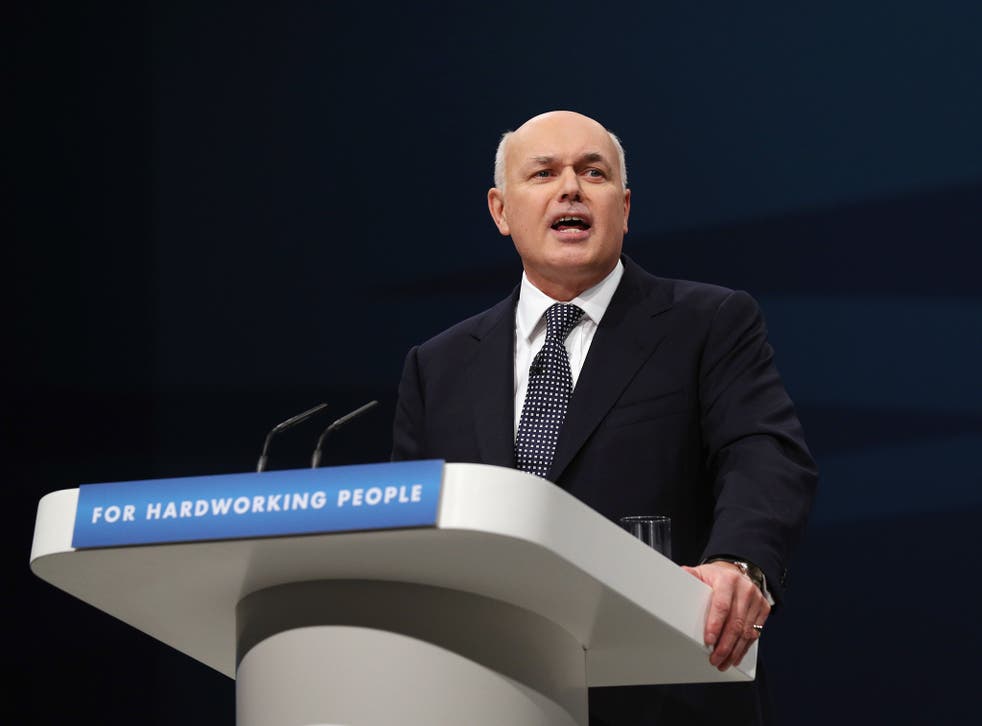 The so-called bedroom tax has increased hardship among those affected, with nearly half reporting that they had to cut back on food spending to cope, a Government-ordered study has revealed.
The report, commissioned by the Department of Work and Pensions and published on the last day before MPs take their Christmas break, finds that 78 per cent of people affected by the removal of the spare room subsidy – otherwise known as the bedroom tax – regularly run out of money by the end of the week or the month.
It also reveals that only a third of people affected who applied for emergency support to pay the rent received any help.
The bedroom tax, which came into effect in April 2013, saw the housing benefits of hundreds of thousands of social tenants cut if they had a spare bedroom in their property. The new report, compiled by Ipsos MORI and the Cambridge Centre for Housing and Planning Research on behalf of the Department of Work and Pensions, is based on research, surveys and interviews into the impact of the policy carried out in 2013 and 2014.
It says that people who were still affected by the bedroom tax in 2014 were "more likely than those no longer affected to say they run out of money by the end of the week or month very or fairly often".
"Among those still affected, claimants had paid the rent by: using up savings, borrowing from family and friends or accruing debt," the report says.
One in four of those affected cut back spending on heating and electric bills, one in five had to reduce their spend on transport, and 44 per cent had to reduce spending on food.
By autumn 2014, only 16 per cent of tenants still affected by the bedroom tax were registered to move to a smaller property. The report says that disabled tenants have had particular difficulty moving out of a property affected by bedroom tax because of "difficulties…finding a property that meets their needs as well as in packing and transporting their belongings".
The report also finds that the number of households affected by the bedroom tax fell from 547,000 in May 2013 to 465,000 November 2014.
Only 29 per cent of people affected in 2014 said they applied for Discretionary Housing Payments – intended to support those struggling to pay their rent – and only 36 per cent were successful in their application.
Owen Smith, Labour's Shadow Work and Pensions' Secretary called the report "damning".
"If one policy sums up the cruelty of this Tory government it's the Bedroom Tax."
"This damning independent report published by the DWP itself, shows how this brutal and unfair policy deliberately drives people deeper and deeper in to poverty. It's shameful – especially in the run up to Christmas - that 80 per cent of people hit by the Bedroom Tax regularly run out of money by the end of the week or month.
"Iain Duncan Smith claimed a 'discretionary' pot of money would be available to help people affected, but this research makes it crystal clear that over 75 per cent of people who lose out have not received that support. How he can continue to stand by this vile policy is beyond me.
"This report yet again shows it isn't just cruel, but doesn't even achieve what it set out to. The case for scraping the Bedroom Tax is overwhelming, the Tories should learn the lessons from their tax credit U-turn and end this brutal policy."
Chief Executive of Child Poverty Action Group Alison Garnham, said: "The DWP's own evaluation finds that the 'bedroom tax' is not only pushing families into hardship but it's also failing to free up more accommodation for families, the key argument ministers used to justify this controversial policy. This is a long and deep look at a hugely controversial policy – it really should not have been released just as MPs rise for Christmas."
DWP officials said that between November 2014, when the research concluded, and August 2015, 15,000 households had ceased to be affected by the spare room subsidy.
A Government spokesperson said: "It is wrong that under the previous system taxpayers had to subsidise benefit claimants to live in houses that are larger than they require. Removing the spare room subsidy has restored fairness to the system for claimants as well as the taxpayer, and the numbers subject to a reduction are falling.
"We know that there are cases where people may need extra support whilst they transition to our reforms – that's why we have given councils £500m of funding to provide discretionary payments to those that need them, with a further £800m to be provided over the course of this Parliament."
Join our new commenting forum
Join thought-provoking conversations, follow other Independent readers and see their replies