'Bedroom tax' wrongly levied on thousands of homes
Labour FOI request suggests as many as 50,000 households have been charged in error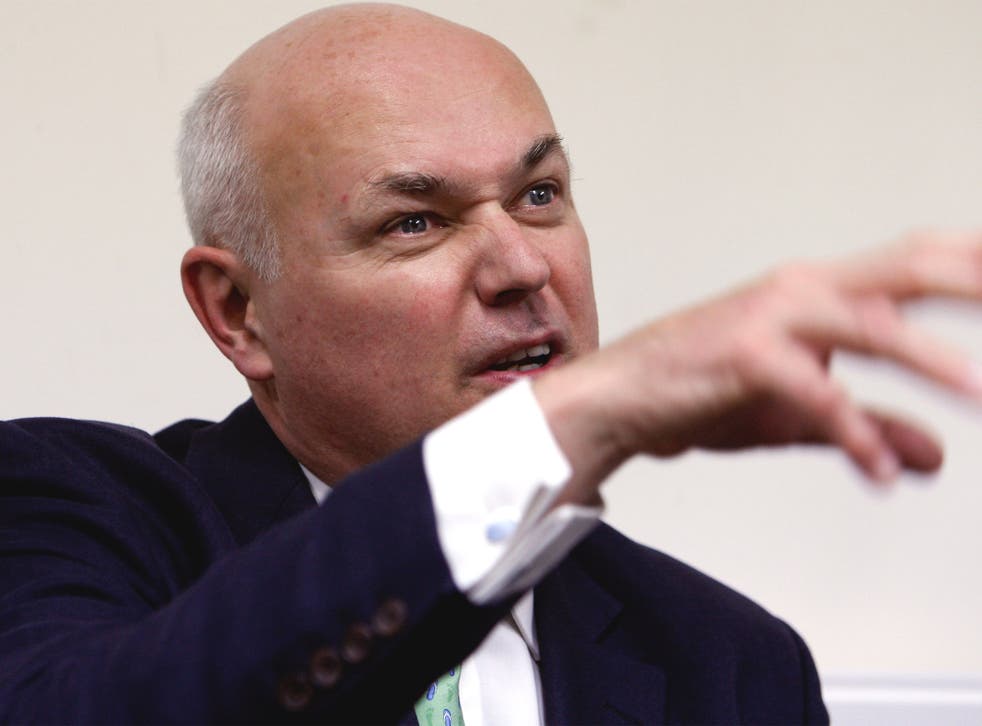 More than 16,000 people have been unlawfully charged due to the Government's controversial "bedroom tax," it emerged on Tuesday night.
Freedom of Information (FOI) requests to 140 local authorities revealed that the number of people who have wrongly had their housing benefit cut is more than three times as many as ministers predicted. Labour claimed the "spare room subsidy" cut was in chaos.
A loophole in the law means that thousands of people in social housing who have lived in the same property since 1996 should not have been asked to pay the "bedroom tax." But they have seen their housing benefit reduced since the tax was brought in April last year.
Iain Duncan Smith, the Work and Pensions Secretary, told MPs last month that between 3,000 and 5,000 residents would be affected by the error. But housing charities say the figure could be as high as 40,000.
The FOI requests, submitted by Labour, were sent to all 346 local authorities and 140 replied. The 16,460 people identified include 2,100 in Birmingham alone; 913 in Glasgow; 648 in the London borough of Lambeth and 452 in Warrington.
A Department of Work and Pensions spokeswoman said: "We expect very few people to be affected by this - around 5,000 - and are working with councils to ensure affected claimants are kept informed."
Chris Bryant, a Labour spokesman on work and pensions, said that it was now clear Mr Duncan Smith was "picking numbers out of thin air." He said: "With just a third of councils so far responding to our Freedom of Information requests, we already know that over 16,000 people are affected. At this rate the total will be nearly 50,000 households, each of them overcharged by an average of £640. That's £3,072,000 that will have to be repaid."
Mr Bryant added: "The 'bedroom tax' has been a fiasco from start to finish and now the Government has been caught out trying to downplay how many people are exempted by it. This would be a farce if it weren't for the upset this has caused many vulnerable families and the huge cost to taxpayers. We've always said the 'bedroom tax' is cruel and unfair. The Government should ditch it; if it doesn't then Labour will."
The tax affects 660,000 housing benefit claimants living in council or housing association properties, imposing an average penalty of between £14 and £22 a week on working-age tenants deemed to have more bedrooms than they need.
Government sources denied that the people affected by the loophole had been "wrongly charged." They said the intention of the policy was that this group would be affected but the regulations had been wrongly drafted. Officials said the problem would be rectified from next month.
On Wednesday Labour will force a Commons vote on its proposal to repeal the "bedroom tax." Ian Lavery, a Labour MP, will bring in a backbench Bill saying that no claimant should be "financially penalised" for the number of bedrooms in his or her home. But Conservative and Liberal Democrat MPs are expected to vote down the Bill.
Lord Freud, the Welfare Reform Minister, and Kris Hopkins, the Housing Minister, will be questioned about the Government's housing benefit reforms by the Work and Pensions Select Committee on Wednesday.
Join our new commenting forum
Join thought-provoking conversations, follow other Independent readers and see their replies