Ministers broke promise to review 'pointlessly cruel' system for benefit sanctions, MPs say
No evaluation carried out despite 2013 pledge – and repeated warnings of people being pushed into poverty
Rob Merrick
Deputy Political Editor
Tuesday 06 November 2018 01:17 Comments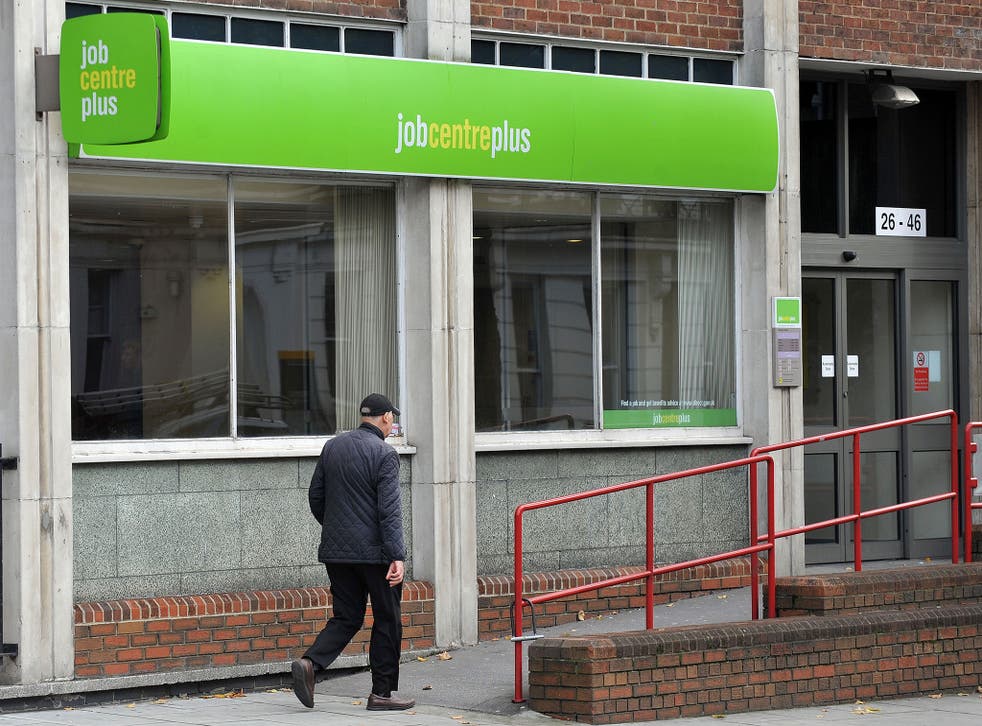 Ministers have broken a promise to review the "pointlessly cruel" system for imposing sanctions on benefit claimants, a damning report by MPs warns today.
No evaluation has been carried out despite a pledge made back in 2013, it says – and despite repeated warnings of people being pushed into poverty after being wrongly stripped of benefits.
Meanwhile, the troubled expansion of universal credit has sparked a fresh rise in the number of sanctions – including on the sick and disabled, single parents and care leavers.
Frank Field, the chairman of the Commons Work and Pensions Committee, said the government had "kept itself in the dark" about the impact of the policy.
"We have heard stories of terrible and unnecessary hardship from people who've been sanctioned," the Labour MP said.
"They were left bewildered and driven to despair at becoming, often with their children, the victims of a sanctions regime that is at times so counterproductive it just seems pointlessly cruel.
"If their stories were rare it would be unacceptable, but the government has no idea how many more people out there are suffering in similar circumstances."
The most ridiculous reasons people had their benefits sanctioned

Show all 16
Among the people who told the committee about the suffering caused by sanctions were:
* Jen, a wheelchair user forced to "sofa surf" and sleep in a college library for an entire year – including through her exams – when she was wrongly sanctioned for failing to attend a jobcentre appointment.
The jobcentre had told her it was acceptable to miss an appointment that clashed with an A-level exam, but she still had her benefits stopped for almost one year.
* Luke, who was sanctioned after missing a jobcentre appointment because he had been admitted to hospital with severe epileptic seizures.
He was sanctioned for failing to show "good reason for missing his appointment" – a decision only overturned after a media outcry.
* Samantha, a single parent forced to switch to part-time working because of a lack of childcare and stress, who was sanctioned for "voluntarily leaving employment".
Her income fell from £800 per month to £300, forcing her to rely on food parcels from friends and to beg for money.
A 2012 act dramatically stepped up the sanctions regime inherited from Labour, making them "longer, more severe and applicable to more people than ever before", today's report says.
If conditions are not met, benefits are docked for four weeks, which can mean a loss of £300 for a claimant over the age of 25 – but a sanction can last for three months, or even a year.
The report says the Department for Work and Pensions (DWP) pledged the policy would be "reviewed from 2013 on an ongoing basis" to "establish its impact and the extent to which the policy objectives have been achieved".
However, Alok Sharma, the benefits minister, was "unable to point to any specific evaluation of the more severe sanctions regime introduced in 2012".
Support free-thinking journalism and attend Independent events
The minister also said the DWP was unable to provide data on the length of sanctions imposed, which would "take considerable time to extract and analyse".
Today's report calls for sanctions to be less draconian until the government "can point to robust evidence that longer sanctions are more effective".
Register for free to continue reading
Registration is a free and easy way to support our truly independent journalism
By registering, you will also enjoy limited access to Premium articles, exclusive newsletters, commenting, and virtual events with our leading journalists
Already have an account? sign in
Join our new commenting forum
Join thought-provoking conversations, follow other Independent readers and see their replies