BNP food banks 'are for indigenous Brits only' says Nick Griffin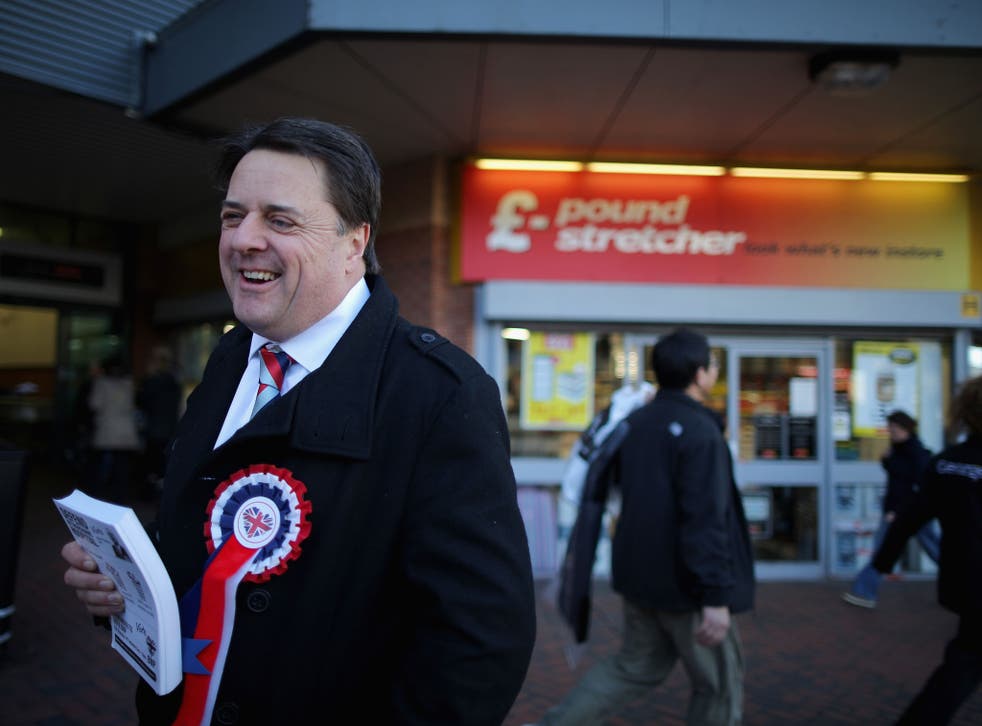 British National Party leader Nick Griffin has said that the party's mobile "food banks" are for "indigenous Brits only".
He also described a leading anti-fascist campaigner who criticised the scheme as an "orc".
The BNP says it has started sending activists from door to door, offering canned goods, tea and washing powder to people in need in parts of London, the Midlands and the North-West.
But Mr Griffin, who is an MEP, tweeted yesterday: "For the avoidance of doubt, our BNP food banks are for indigenous Brits only. 'Minorities' all have their own (taxpayer-funded) charities."
He also dismissed criticism from Weyman Bennett, the general secretary of Unite Against Fascism, who said the offers of free food were reminiscent of "Hitler's soup kitchens" and, more recently, the tactics of the far-right Golden Dawn movement in Greece.
"Crazed reaction from the UAF orc shows it's the way ahead!" Mr Griffin said.
Mr Bennett said Mr Griffin's comments exposed the donations for what they were.
"To say it's only for indigenous people is blatantly racist," he said. "No charity in this country is based itself around racist ideas and discriminatory ideas.
"Nick Griffin is seeking to exploit people's poverty and pain and twist it to racist and fascist ideas."
He reiterated his call for an investigation into the BNP by the Electoral Commission, saying they were "using racist policies" to try to win votes illegally.
Mr Bennett, who is black, said the word "orc" was used by far-right groups in the same way as the Nazis used the word "untermensch", meaning under-man or sub-human.
"It's a racial thing. I'm not surprised he uses racist terminology towards anybody who disagrees with him," he said.
The Commission's website say that it is "an offence to publish or distribute threatening, abusive or insulting material that is intended to stir up racial hatred or which is likely to stir up racial hatred".
Join our new commenting forum
Join thought-provoking conversations, follow other Independent readers and see their replies