What Boris Johnson said about EU security two years ago - and what he is saying now
Johnson wrote just two years ago that the EU had 'helped to deliver a period of peace and prosperity for its people'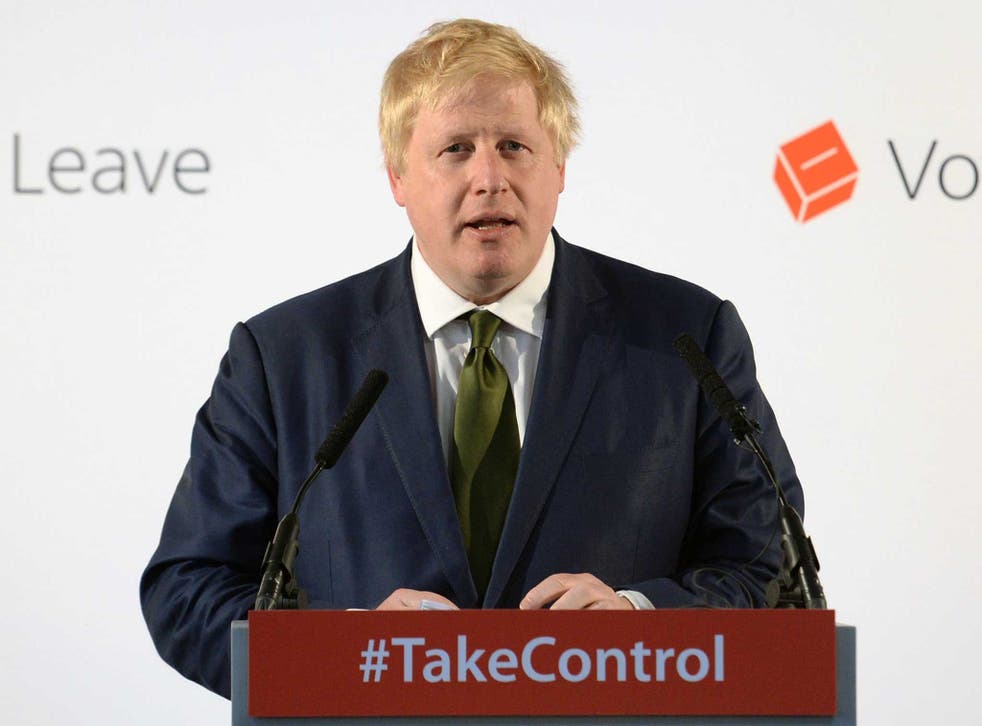 Boris Johnson has been accused of breathtaking hypocrisy in his attempt to pull Britain out of the EU as after he dismissed an argument he himself made less than two years ago as "wholly bogus".
In a keynote speech outlining why he believed Britain would be better off outside the EU Mr Johnson claimed there was no truth at all in the claim that the EU had helped Bring about "70 years of stability" on the Continent.
"The argument we might broadly call the peace-in-Europe argument – that the EU is associated with 70 years of stability, and we need to stay in to prevent German tanks crossing the French border…is wholly bogus," he told journalists and Leave supporters at an event in London.
But Mr Johnson was picked up on his remarks by the ITV's political editor Robert Peston who pointed out that it was remarkably different sentiment from the one he expressed in his acclaimed biography of Churchill published just two years ago.
What has the EU ever done for us?

Show all 7
In it he wrote: "It was his (Churchill's) idea to bring those countries together, to bind them together so indissolubly that they could never go to war again - and who can deny, today, that this idea has been a spectacular success? Together with Nato the European Community, now Union, has helped to deliver a period of peace and prosperity for its people as long as any since the days of the Antonine emperors."
A Britain Stronger in Europe source said: "We knew Boris was in favour of having his cake and eating it but who knew he was in the business of selling books and disowning them?
"Boris has turned his back on his long-held belief in the peace and prosperity the EU has brought but it's hardly surprising, given that just months ago he was still telling friends he is not an Outer.
"This decision is too important to be swung by whatever position Boris feels like taking from one week to the next. This breathtaking hypocrisy shows he cannot be trusted with Britain's future."
Join our new commenting forum
Join thought-provoking conversations, follow other Independent readers and see their replies