Boris Johnson blames immigrants for a quarter of women in London not being paid the living wage
Twenty-four per cent of women who work in the capital earned less than £9.15 last year, compared to 17 per cent of men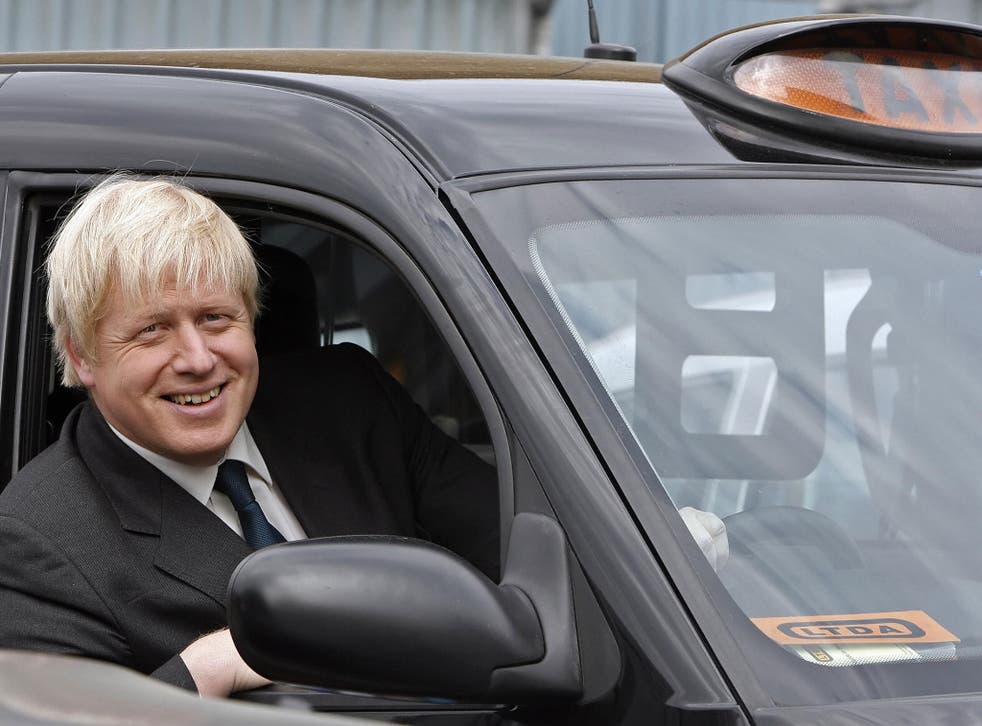 Boris Johnson has responded to a report that almost a quarter of women working in London earn less than the living wage by blaming immigrants.
Twenty-four per cent of women who work in the capital earned less than the London Living Wage (LLW) of £9.15 last year, compared to 17 per cent of men. This figure has increased by 19 per cent since 2008, and is rising faster in London than anywhere else in the country.
During Mayor's Question Time at City Hall on Wednesday, Johnson was pressed over the number of low paying jobs in the capital, and the disproportionate number of women earning below the LLW. He said it was down to "unrestricted access to the market of labourers who are willing to work for very low wages".
He added: "That is one of the features of the EU system at the moment that is most heavily contested. We have to decide as a country whether we want to continue with that system in this way. When you have net migration running at hundreds of thousands more than you predicted, or than social services are able to cope with, that will have a big downward pressure on wages at the bottom end of the spectrum."
Boris Johnson and Chuka Umunna clash over Brexit
Stephen Knight, London Assembly member and the Economy Committee's deputy chair, dismissed Johnson's comments as "something that someone campaigning for Brexit would say".
He said: "The truth is that wages have fallen across the economy and particularly in part time and increasingly insecure jobs. Women are disproportionately represented among part-time workers because they still disproportionately do the lion share of childcare in most families.
According to the report, the gendered nature of the capital's lowest-paid jobs is to blame for the number of women earning less than the LLW. "In low-pay sectors such as retail and hospitality, women and carers are kept out of the higher paid managerial roles," it says. "[Although this is] not because of a skills mismatch, but because these are some of the only roles in retail which do not allow flexible hours – only eight per cent of retail managers work part-time.
"While women represent 68 per cent of the UK's retail assistants, they make up just 39 per cent of managers, and five per cent of board members."
The 10 worst areas for earning the living wage

Show all 10
In response to the report, TUC General Secretary Frances O'Grady said: "The figures reflect the overall stagnation and slow growth of UK wages in recent years. And women are more likely to be part-time workers, and more likely to be single parents, both of which are associated with lower-paid work.
"So there are two issues to address here. On pay generally, we need a much stronger wages recovery. But we also need to address the undervaluation of jobs that are often seen as 'women's work' – for example, care workers, child minders, catering assistants and cleaners.
"And we must improve opportunities for those needing to work reduced hours because they have caring responsibilities, which is vital to closing the UK's stubbornly persistent gender pay gap."
The LLW, which is calculated by the independent Living Wage Foundation, was raised to £9.40 at the start of 2016.
The Government's new "National Living Wage" of £7.20 is due to come into effect in April 2016. It is 24 per cent short of the London living wage, and it only applies to people who are older than 25 years old.
While unemployment in London is at a record low of 6 per cent, 95 per cent of the 872,000 jobs added to London's labour market between April 2012 and April 2014 pay less than the LLW.
Join our new commenting forum
Join thought-provoking conversations, follow other Independent readers and see their replies