Boris Johnson refuses to comment on Donald Trump's plan to ban refugees entering US
The Foreign Secretary says he wants to wait to see what Mr Trump's proposals are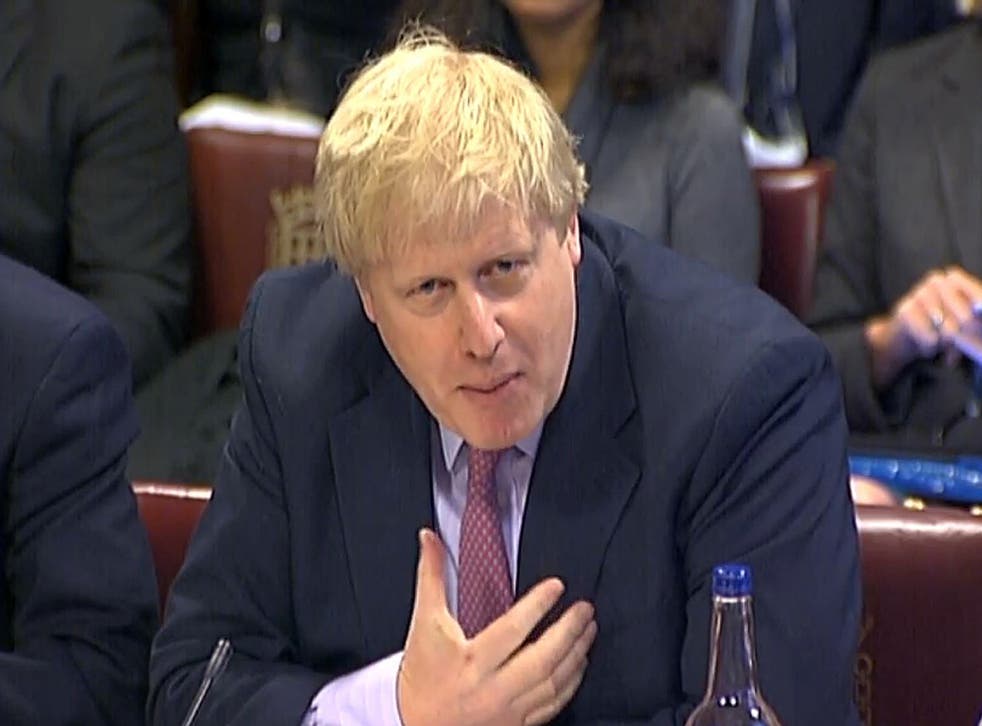 Boris Johnson has refused to criticise Donald Trump's proposals to impose of a ban on refugees.
As Theresa May travelled to Washington DC to meet the new US president - the first official visit from a foreign leader since he entered the Oval Office - her Foreign Secretary was asked about Mr Trump's plans at the Lords' Foreign Affairs Select Committee.
The US leader has caused outrage with recent with proposals to indefinitely block Syrian refugees from entering the US and bar all refugees from the rest of the world for at least 120 days, according to The New York Times. Immigration from Syria and six other predominantly Muslim countries, Iran, Iraq, Libya, Somalia, Sudan and Yemen, would also be suspended for at least 30-days.
Asked whether he thought the ban was acceptable, Mr Johnson replied: "As far as I'm aware there's not yet been such… we haven't yet seen the legislation brought forward and rather than get into a hypothetical dispute let's see exactly what the proposals are".
The Foreign Secretary was also pressed on Mr Trump's position on torture after the President used his first televised interview, with US broadcaster ABC News, to say he believes torture "absolutely works". He is also expected to lift the ban on overseas CIA "black site" prisons, reversing an executive order signed by his predecessor Barack Obama to shut down the widely condemned sites.
But Mr Johnson said the Prime Minister had made clear in the Commons on Wednesday that the UK's position on torture "remains unchanged".
"She was very clear that our principled position and our objection to torture remains unchanged," he added. "The committee must draw from that the conclusions it needs to".
The controversial orders Donald Trump has already issued

Show all 9
"We have to be very careful with this. I don't think we have seen any policy changes or policy pronouncements. On the matter of torture the Prime Minister made the position of the Government very clear yesterday in the House of Commons and that is unchanged.
In a separate interview the Prime Minister's spokesman refused to be drawn into a debate about the security services and how they operate.
"Our position on torture is clear," he added. "I don't think we have anything more to say than what we've already said. This is a chance for us to engage with the new administration in the US. We do not condone torture or inhumane treatment of any form."
Join our new commenting forum
Join thought-provoking conversations, follow other Independent readers and see their replies