Boris Johnson favoured for Tory leader as George Osborne tumbles
Poll shows surprisingly lukewarm support for Cameron to lead party into next election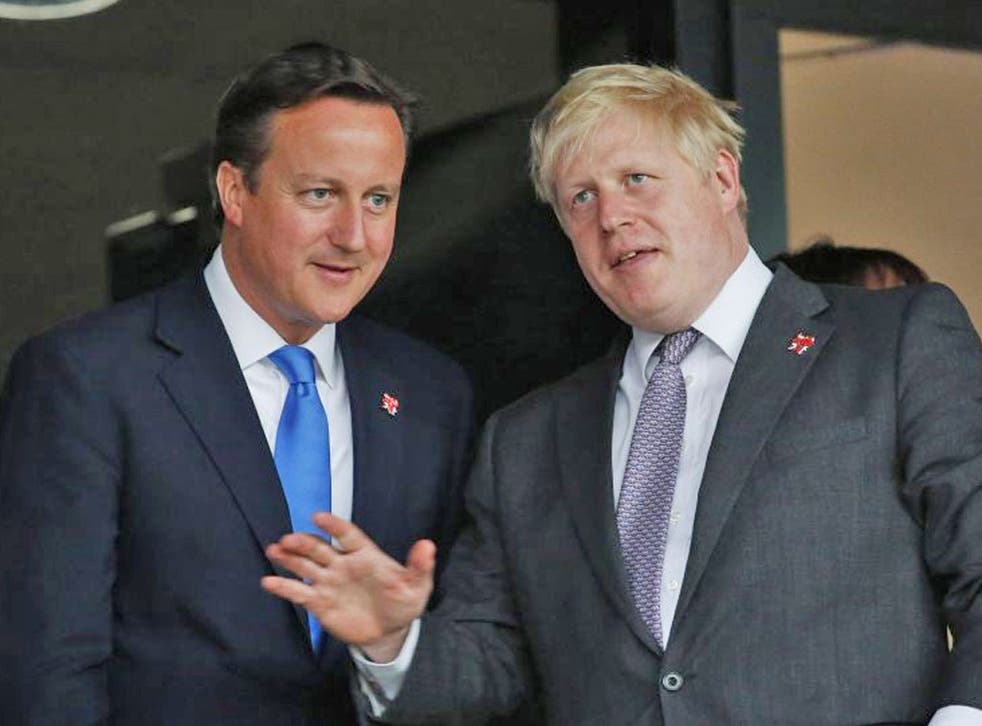 Boris Johnson has emerged as the favoured choice of Conservatives to succeed David Cameron as leader of the party, according to a survey for The Independent.
The Mayor of London, who is enjoying a high profile during the Olympics, is favoured by 32 per cent of party members, according to the poll of 1,419 activists conducted by the ConservativeHome website. His nearest rivals are William Hague, the Foreign Secretary and a former party leader, who is backed by 24 per cent, and Michael Gove, the Education Secretary, on 19 per cent.
George Osborne, who was widely seen as Mr Johnson's main rival in the future leadership stakes, is supported by a derisory 2 per cent after a difficult four months since his trouble-hit Budget. Tory leaders are elected by party members in a ballot after the contenders are whittled down to a shortlist of two by the party's MPs.
The survey also revealed lukewarm support for Mr Cameron among the Conservative grassroots, who are traditionally loyal to the leader. A minority (49 per cent) of members surveyed want the Prime Minister to lead them into the next general election. Mr Johnson is the second choice on 18 per cent, followed by Mr Hague on 12 per cent and David Davis, the former shadow Home Secretary, on 10 per cent. No members opt for Mr Osborne. The figures suggest little appetite among activists for Mr Cameron's modernising project and a desire to return to a more traditional Tory agenda.
According to the poll, Tory members are pessimistic about the party's chances of retaining power at the next election. A majority (53 per cent) believe Labour is most likely to be in office while 47 per cent think the Tories will be.
A Labour-Liberal Democrat coalition is seen as the most likely outcome (22 per cent), followed by an overall Labour or Conservative majority (both 20 per cent), a minority Tory government (19 per cent), a minority Labour government (11 per cent) and a second Con-LibDem coalition (8 per cent).
There appears to be little love for the present Coalition with the Liberal Democrats. A tiny 1 per cent of Tory members wants it to continue beyond the next election and 20 per cent want it to end as soon as possible, ideally this year, while 9 per cent say it should end in 2013 and 10 per cent in 2014.
The most favoured course, backed by 41 per cent of members, is for the Coalition to end shortly before the election so the two parties can set out their own plans. Some 19 per cent want it to continue right up to the election.
Allies of Mr Johnson will be encouraged by the findings. Until recently, he enjoyed little support among Conservative MPs but has been taken much more seriously as a potential leader since beating Labour's Ken Livingstone in May to win a second term at City Hall. He is now regarded as the most popular Tory politician in the country and supporters hope a successful Games will enhance his leadership credentials. They believe he will land a safe Tory seat on the eve of the 2015 election and serve as an MP in his final year as Mayor.
In contrast, Mr Osborne appears to have suffered a dramatic fall from grace after a disastrous Budget and growing doubts about his economic strategy following the slide into a double-dip recession. Unless the Chancellor's fortunes recover, he may not stand in a future leadership contest. Mr Gove could then emerge as the "stop Boris" candidate. The Education Secretary, seen as one of the Cabinet's successful performers, would not run against Mr Osborne but might be persuaded to be a modernisers' standard-bearer against the more traditionalist Mr Johnson.
Mr Davis, backed by 12 per cent of Tory members as Mr Cameron's successor, is the most popular of the possible right-wing contenders. He is ahead of Philip Hammond, the Defence Secretary (7 per cent), and his predecessor Liam Fox (3 per cent). Theresa May, the Home Secretary, is favoured by 2 per cent.
Join our new commenting forum
Join thought-provoking conversations, follow other Independent readers and see their replies