'Megadisaster from one day to the next': Tory backbenchers grow frustrated with Boris Johnson as parliament resumes
'We'd like to be in a government that has the impression of being competent,' one Tory MP says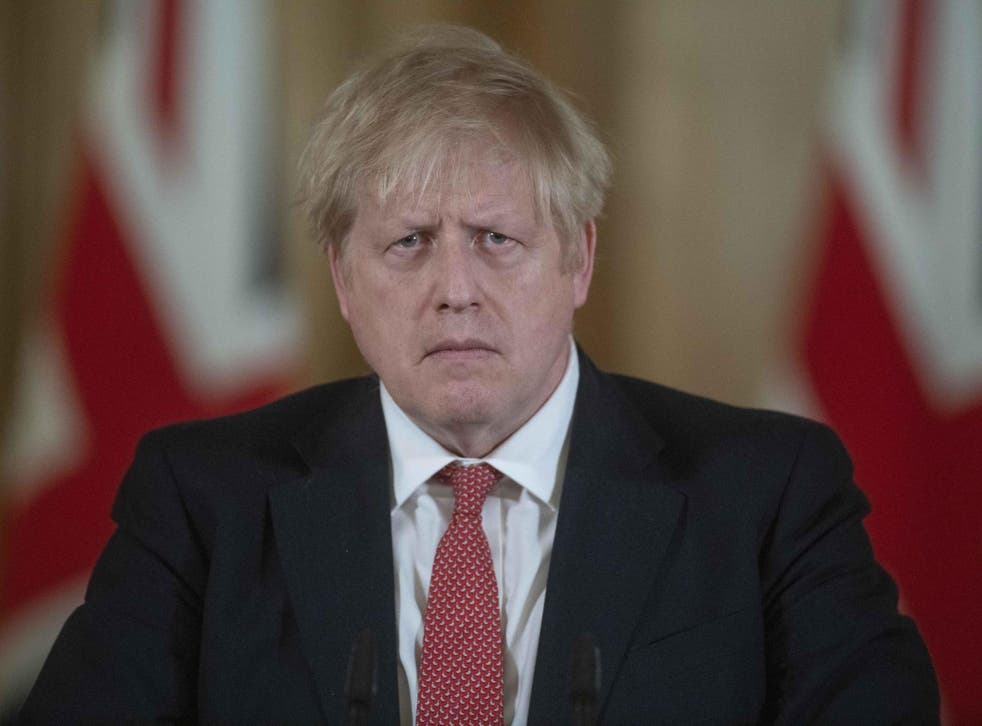 Boris Johnson is set to face anger and frustration from backbench MPs when he returns from the summer recess – with Conservatives weary of defending government policy only for it to be changed at a moment's notice.
The prime minister has been forced to revert a number of policies since winning a majority in the 2019 election, including yielding to pressure from footballer Marcus Rashford on free school meals, and allowing A level students to be given teacher assessed grades after an algorithm downgraded exam results across England.
Now members of his own party are calling for reassurances that the government decisions they are left to defend to constituents will remain in place – with one MP saying the last few months had been a "megadisaster from one day to the next".
Their warning comes amid fears that repeatedly revoking policies could harm the party's reputation with the so-called "red wall" constituencies – those former Labour heartlands in the north that came out in favour of Mr Johnson in the most recent election.
A senior Conservative MP told the PA news agency his colleagues had been left with "egg on their face" every time they were forced to defend a government policy, only for it to be reversed at the last minute.
UK news in pictures

Show all 50
"There's that element of calamity – and frankly there are people from the red wall seats who are getting jittery," he said.
"But not only red wall seats, but other people who haven't got marginal seats like that.
"We'd like to be in a government that has the impression of being competent – rather than lurching from one issue to another and then after a short time doing a U-turn."
High on the legislative agenda when the Commons returns on Tuesday will be how to pay for the measures introduced to limit the impact of the coronavirus crisis.
However the party remains divided on its preferred approach – with some suggesting cutting taxes to promote growth, while others propose a contentious temporary end to the triple lock protections on pension inflation, or cuts to foreign aid.
Another senior Tory told said it was right to "consider a temporary change" to the triple lock on pensions for one year – as is reportedly being considered – to "take account of the fact that it is the younger generation who are bearing the brunt of the effects of Covid".
But former international development secretary Andrew Mitchell hit out at any proposal to reduce foreign aid below the 0.7 per cent of the UK's national income.
"With the ink hardly dry on our manifesto, I don't think the House of Commons would easily agree to balance the books on the backs of the poorest women and children in the world," he said.
Meanwhile Tory chair of the Commons Defence Select Committee, Tobias Ellwood, said the proposal was "shortsighted in failing to appreciate how well targeted aid can strengthen relationships and open up new markets – thus helping the Treasury."
The return to the commons will also coincide with a return to school for children across the country following a number of U-turns on education over the course of the year.
Chair of the Education Select Committee, Robert Halfon, said he wanted the government and exam regulators to provide "absolute clarity" on syllabuses to offer reassurances to both teachers and parents when children pick up their education after more than 160 days out of the classroom.
He added that exams should be timed based on the results of assessments of pupils' academic attainment, mental health and wellbeing, allowing for a better understanding on how far behind the nation's children have fallen.
"I'm not talking about nationwide exams – I think that's the last thing we need – but just some basic understanding of what catch up is needed ... and to work out what delay is needed if (exams) need to be delayed," he said.
Additional reporting by PA
Join our new commenting forum
Join thought-provoking conversations, follow other Independent readers and see their replies