Boris Johnson plans to stand as MP for Uxbridge and South Ruislip in general election
The Conservative Party will announce their chosen candidate in September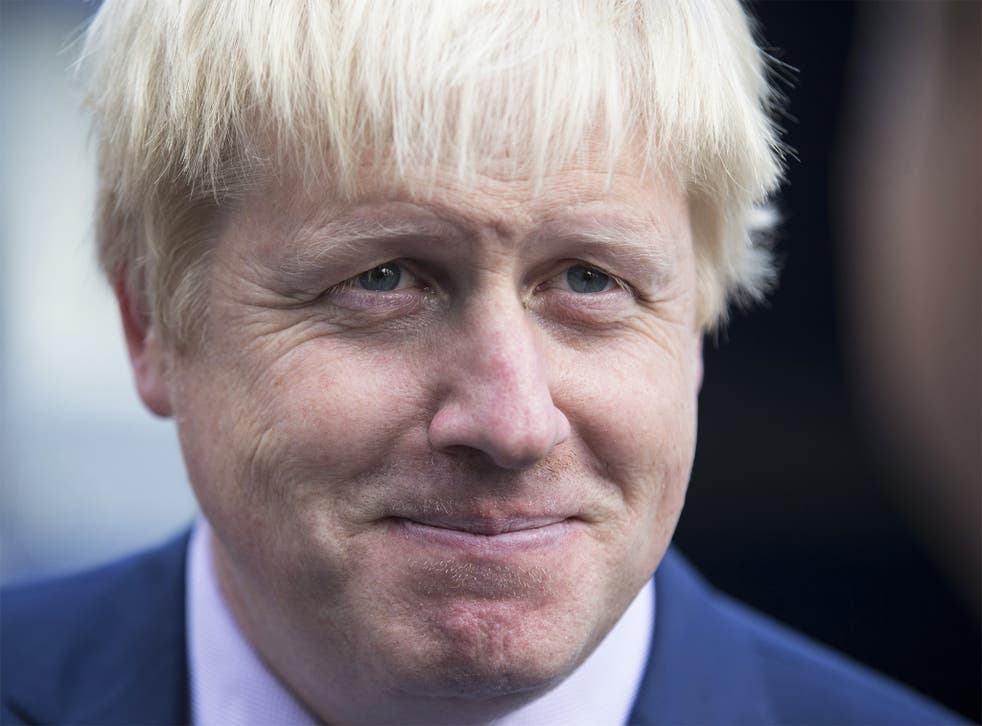 Mayor of London Boris Johnson is aiming to stand as the MP for Uxbridge and South Ruislip at the 2015 General Election.
A spokesman for the London Mayor confirmed Mr Johnson will apply to be the Conservative candidate in the safe seat in north-west London.
In early August, Mr Johnson confirmed he would "find somewhere to stand" next year, but said at the time that he did not have a specific seat in mind.
He added that he intended to serve his full term as Mayor, which runs until 2016 - meaning if he is elected as an MP he will be performing both roles concurrently.
His announcement fuelled speculation that he plans to take over from Prime Minister David Cameron as the Leader of the Conservative Party – claims Mr Johnson has denied.
On Tuesday, Mr Johnson said he hoped to "make his case" that he was the best person to represent the constituency, held by Sir John Randall.
"I'm sure there will be plenty of excellent candidates and I hope very much to make my case to the association," he told the Evening Standard.
Boris Johnson's defining moments

Show all 32
The incumbent announced in July that he would not be running in next year's general election, after he won in 2010 with a majority of 11,000. He has represented the constituency for 17 years.
The Conservative Party will reveal their chosen candidate for the seat on 12 September.
In its current form, the seat has only been contested once - but on previous boundaries, the Uxbridge seat has been held by the Tories since the 1970 general election, when it was gained from Labour by Charles Curran.
Labour and Ukip have already chosen their candidates for the seat ahead of the May poll, with Chris Summers and Jack Duffin selected to fight the seat for each party, respectively.
A poll of 1,000 constituents in mid-August showed that Mr Johnson would help the Conservatives hold on to the seat by 42 per cent of the vote.
But Mr Summer has claimed that Mr Johnson could face difficulty in the constituency close to Heathrow airport, because of his proposals to close the nearby Heathrow Airport and replace it with a new facility in the Thames Estuary.
Thousands of people in the Uxbridge and South Ruislip constituency work at Heathrow and earlier this month Mr Summers said: "So many people in Uxbridge and South Ruislip either work at Heathrow or have businesses which rely very much on it.
"They will be distraught that somebody who is [standing is] so hostile to Heathrow and actually wants it to close down."
Speaking to the Evening Standard in January, the London Mayor said a closed Heathrow would offer the opportunity to build a new garden city for 200,000 people, with university campuses and high tech companies.
Additional reporting by PA
Join our new commenting forum
Join thought-provoking conversations, follow other Independent readers and see their replies