Boris Johnson set to endorse report backing Britain's exit from EU
Report by chief economic adviser Gerard Lyons says EU exit could be best option for London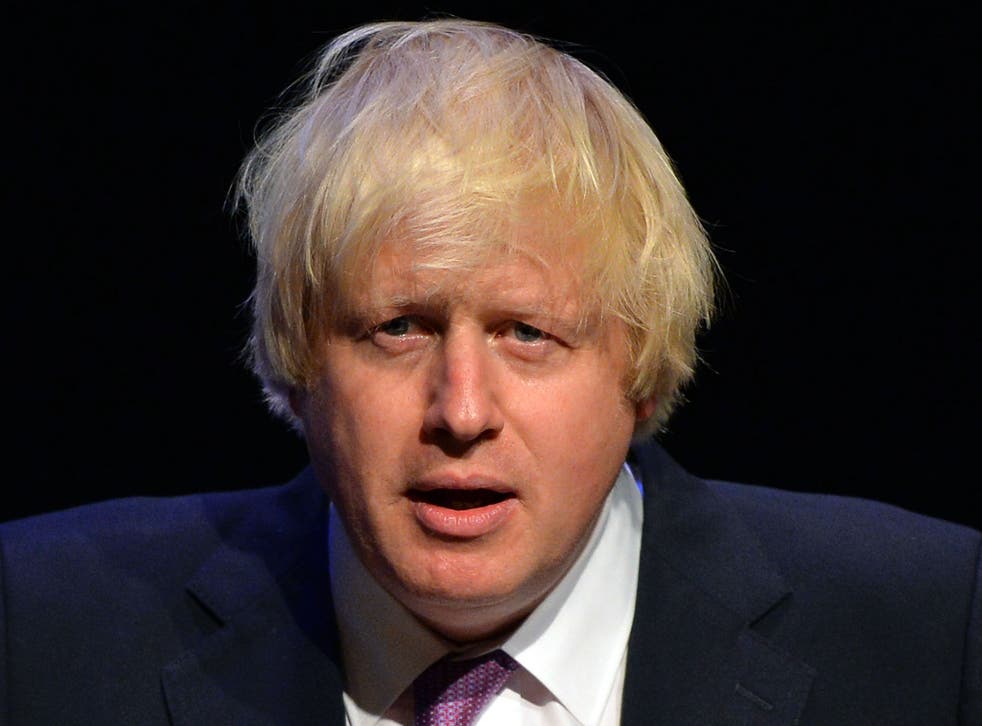 Leaving the European Union would be better for London than staying in it without reform, a report commissioned by Mayor of London Boris Johnson has concluded.
Mr Johnson is expected to give his backing to the study, carried out by his chief economic advisor Gerard Lyons, in a speech on Wednesday.
Speaking to the Sunday Telegraph, Mr Lyons said exiting the EU was a "viable option" for Britain and warned "meaningful" reform could only be achieved if the UK was "serious about leaving".
He said: "The best economic scenario for Britain over the next 20 years is to be in a significantly reformed European Union.
"But if, as an alternative, the UK leaves the EU on good terms, while adopting sensible outward-looking trading policies, that comes a very close second."
According to the Telegraph, the Lyons report predicts London's GDP of £350 billion will grow to £640 billion by 2034 if EU reforms boost trade with growing markets in the rest of the world.
But, growth up to £614 billion would still be achieved by the capital if Britain quit the EU to pursue its own outward-looking trade policies, the report concluded.
Staying in an unreformed EU would see London's GDP grow to just £495 billion over the same 20 year period, while leaving the EU but failing to adopt trade-friendly policies would limit growth to just £430 billion.
The report lays out a list of eight demands for reform, which go beyond what Prime Minister David Cameron has publicly set out.
The Sunday Times quoted an unnamed source close to the Mayor as saying Mr Johnson "favours a renegotiation" in which Britain stays in the common market.
Mr Cameron, who has promised an in/out referendum on Britain's EU membership in 2017, has said he hopes to be able to recommend voters opt to stay in the EU following planned renegotiations.
It is expected the mayor's comments will increase pressure on the Prime Minister to indicate his readiness to exit the union if renegotiations fail to deliver reform.
Additional reporting by Press Association.
Join our new commenting forum
Join thought-provoking conversations, follow other Independent readers and see their replies