Boris Johnson takes a swing at 'alarmist' student visa policy
Mayor of London uses Delhi trip to warn that foreign universities could 'eat Britain's lunch'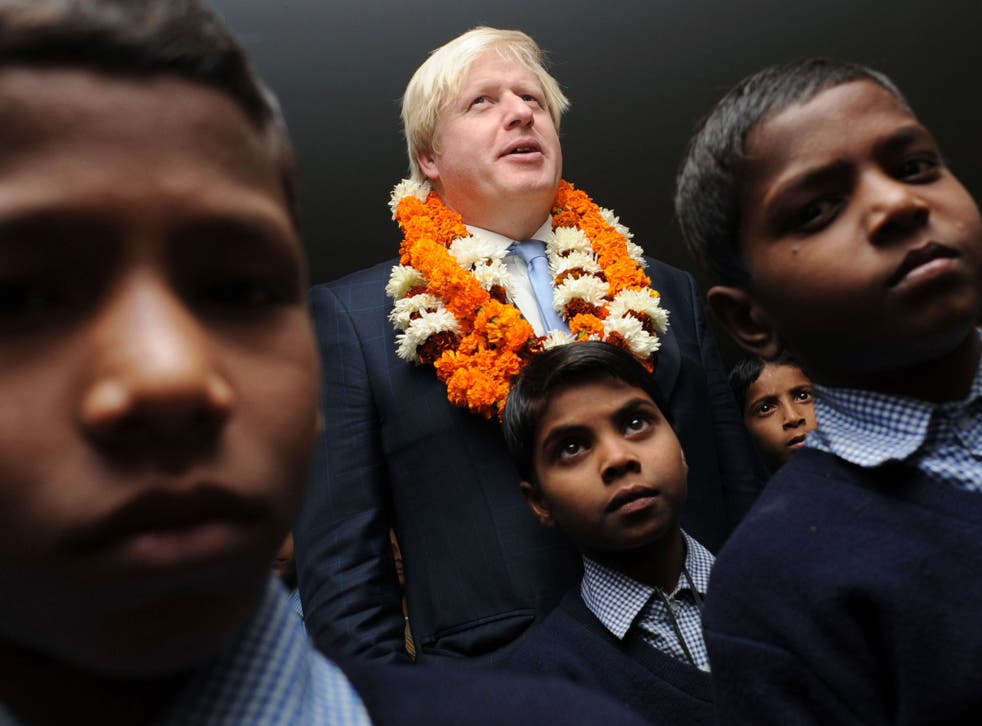 Boris Johnson has launched a spirited attack on Government immigration policy, claiming ministers were causing "unnecessary alarm" with tough rules which could deter foreign students from coming to the UK.
The Mayor, on the second day of a trade mission to India, warned that the "mood music" on visa restrictions could seriously damage many UK universities, which rely on foreign students for survival.
At Amity University in Delhi, Mr Johnson said: "The policy on visas has been sending out the wrong signals. The worry is they have been a little bit put off by some of the mood music coming out of the Government. You've got to be very careful that you're not doing stuff that actually deters foreign students.
"India has a glorious tradition of sending students to London, from Nehru to Ghandi onwards, and we want to make sure we preserve that. I don't want to see universities in Canada and America and Australia eating our lunch. We shouldn't be losing this market.
"If the Government decides to make changes to the visa regime, we want to make sure it doesn't do damage to a sector in which London is so strong."
International students brought £2.5bn into the UK last year in fees alone but since tough restrictions – including a cap on numbers and minimum-income criteria – were announced last year, there has been a 9 per cent fall, with a 25 per cent drop expected next year.
In a letter to Home Secretary Theresa May, he said it was "imperative" ministers stopped focusing on numerical targets and instead concentrated on promoting jobs and growth.
"This is why I am supporting a growing, cross-party consensus on removing students from the Government's net migration target," he added.
It is not the first time Mr Johnson has been at odds with the Government about immigration policy. He has previously challenged Tory orthodoxy by calling for an amnesty on illegal immigrants in the capital. Mr Johnson has also written to the Business Secretary, Vince Cable, urging him to set up an educational experts commission to promote British universities abroad.
With half of India's 1.2bn population aged under 25, Mr Johnson said the subcontinent offered massive opportunities for British universities.
The Mayor denied he was making any "political calculations", insisting he simply wanted to make sure higher education was not an "accidental victim" of policy. However, Foreign Office insiders suggested he could be "shooting himself in the foot" as the Indian media was likely to pick up on his warnings, leading to an even greater drop-off.
Mr Johnson managed to squeeze in a game of cricket. At the same time as England completed a stunning 10-wicket demolition of India on the other side of the country in Mumbai, he took to the crease carrying a plastic bat on the lawn of the British High Commission. His opponents were 11-year-olds but the Mayor hit one ball into the assembled media and another disappeared in the direction of the swimming pool.
He will meet the English cricket team at a drinks party in Mumbai later this week. Despite having two election successes behind him, he may yet ask Alastair Cook's men for tips on winning national victories at home.
Join our new commenting forum
Join thought-provoking conversations, follow other Independent readers and see their replies