Boris Johnson would walk it at general election, says poll
The London mayor is considering standing in Uxbridge and South Ruislip next year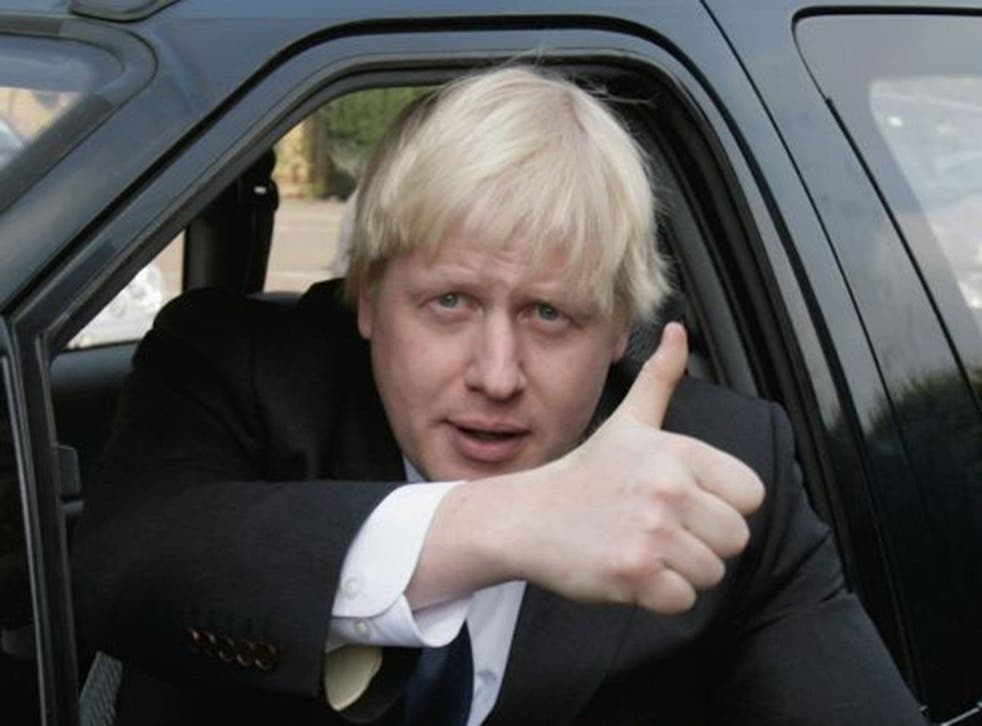 The Conservatives' margin of victory in Uxbridge and South Ruislip would more than double if Boris Johnson were to be selected as the party's candidate, according to a new poll.
The London mayor is thought to be considering the seat after finally confirming this month that he wants to return to the Commons at next year's general election. Mr Johnson will step down as London Mayor in 2016.
The electoral magic that won him two terms is in evidence again in a survey by Lord Ashcroft. Lord Ashcroft, a Tory donor and former party vice-chairman, found in a poll of 1,000 constituents that the Tories would hold on to the seat vacated by John Randall by 42 per cent to 28 per cent over Labour if a general election were held tomorrow – a margin of 14 per cent. That margin would soar to 29 points if Mr Johnson were the candidate. Lord Ashcroft said: "The results show Boris's unique ability both to galvanise Tories and appeal to supporters of other parties."
Mr Johnson is widely thought to be manoeuvring himself into position to succeed David Cameron as party leader. If the Tories lose next year's election, Mr Johnson needs to be an MP to fight the almost inevitable subsequent leadership battle.
Lord Ashcroft's poll also shows that voters are split over whether Mr Johnson should complete his second term as mayor. Half said he should either wait to become an MP until after his term ends or step down immediately.
There have been similar comments made about another possible seat, South Cambridgeshire, where there are "concerns" over whether Mr Johnson could be both MP and mayor.
Join our new commenting forum
Join thought-provoking conversations, follow other Independent readers and see their replies