UK does not have the skills to negotiate a good Brexit deal, former Downing Street trade envoy warns
The warning comes after claims of 'muddled thinking' in Government by top British diplomats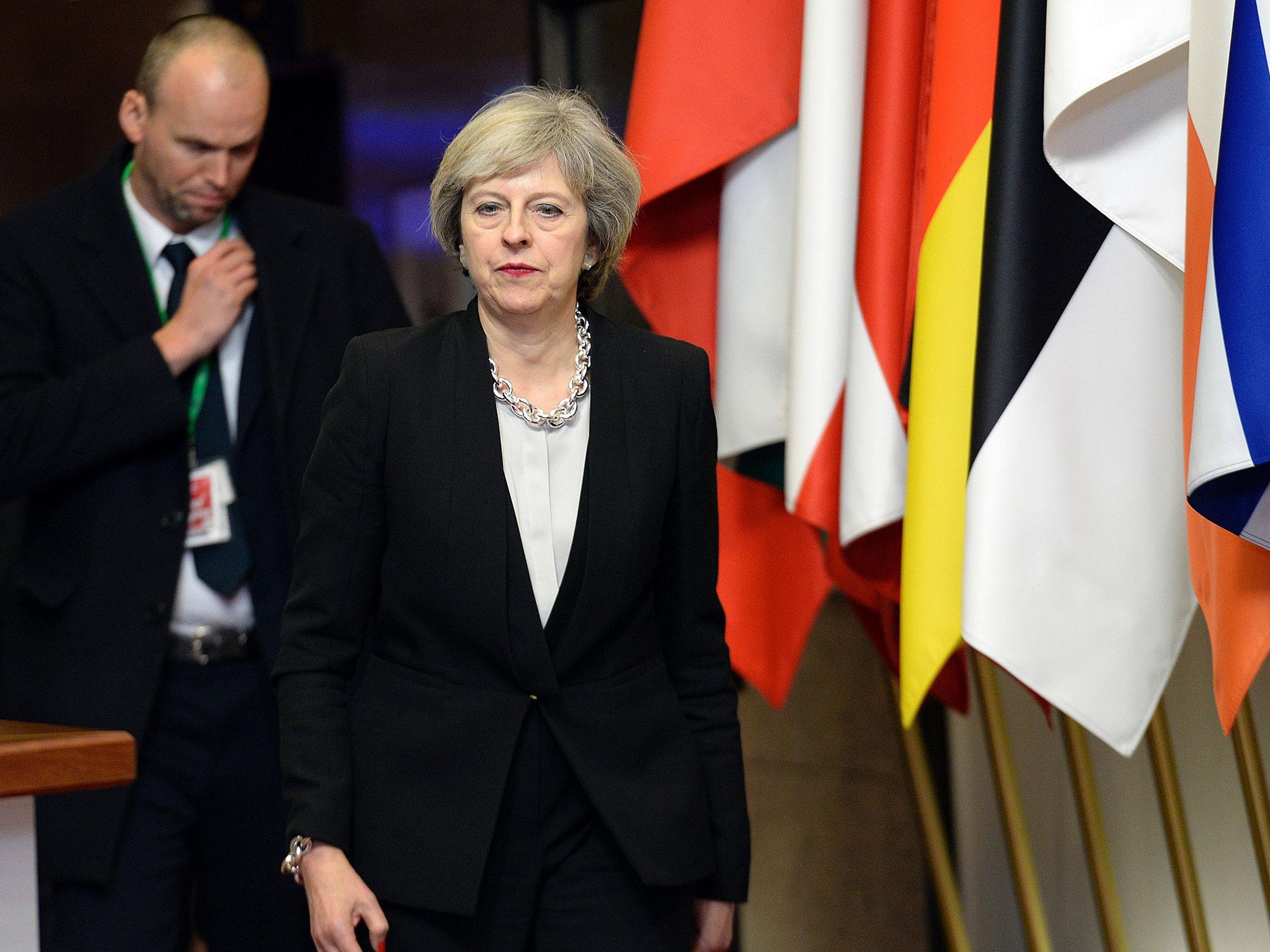 The British state does not have the skills required to negotiate a "hard-nosed" Brexit deal with the European Union, David Cameron's former trade envoy has warned.
Lord Marland, a Conservative peer, who now chairs the Commonwealth Enterprise and Investment Council, expressed concern over whether Whitehall was suited to reach a good deal.
The comment comes after the departure of Britain's experienced ambassador to the EU, Sir Ivan Rogers, who in turn warned of "muddled thinking" by ministers.
Lord Marland said: "My fear is that Whitehall as a whole has really not got the skill-set to deliver a really hard-nosed negotiation and I think we have really got to up skill in that area to do it.
"If you're too hard on negotiation you don't win. Any negotiation has got to have something that's in it for both parties."
It comes as Theresa May prepares to unveil her "vision for Britain outside of the EU" in a major speech later this month.
The address will focus on the economy and immigration, according to The Daily Telegraph newspaper – and the PM will warn of her intention to quit the single market if border controls cannot be imposed within it.
Since membership of the single market requires freedom of movement to operate by definition, the speech is the strongest signal yet that Britain will cut its trade arrangements with Europe after Brexit takes place.
The Government announced on Wednesday that Sir Ivan's successor as top British diplomat to the EU would be Sir Tim Barrow, an ally of the Foreign Secretary Boris Johnson as well as the Prime Minister.
Sir Ivan was said to be driven to despair by Brexit Secretary David Davis and Trade Secretary Liam Fox, according to a report by The Times newspaper.
Sources close to the former top British diplomat say he was increasingly frustrated by the two ministers' failure to understand briefings relating to the EU.
Ex-Tory ministers have linked up to sound the alarm over Sir Ivan's departure, which they claimed casts doubt over the Government's approach to Brexit.
Brexit Concerns
Show all 26
One former Conservative secretary of state told The Independent Sir Ivan's resignation is "bad news for the Brexit process", while another ex-minister claimed it is "a very public warning" about the Government's approach to EU talks.
Ms May has said she will trigger Article 50 in the first quarter of 2017, giving the Government three months to get its negotiation team ship-shape before they begin in earnest.
Join our commenting forum
Join thought-provoking conversations, follow other Independent readers and see their replies