Brexit: Guy Verhofstadt rejects Theresa May's plan to end free movement rights early
PM wants cut-off date for EU citizens' rights to be 2020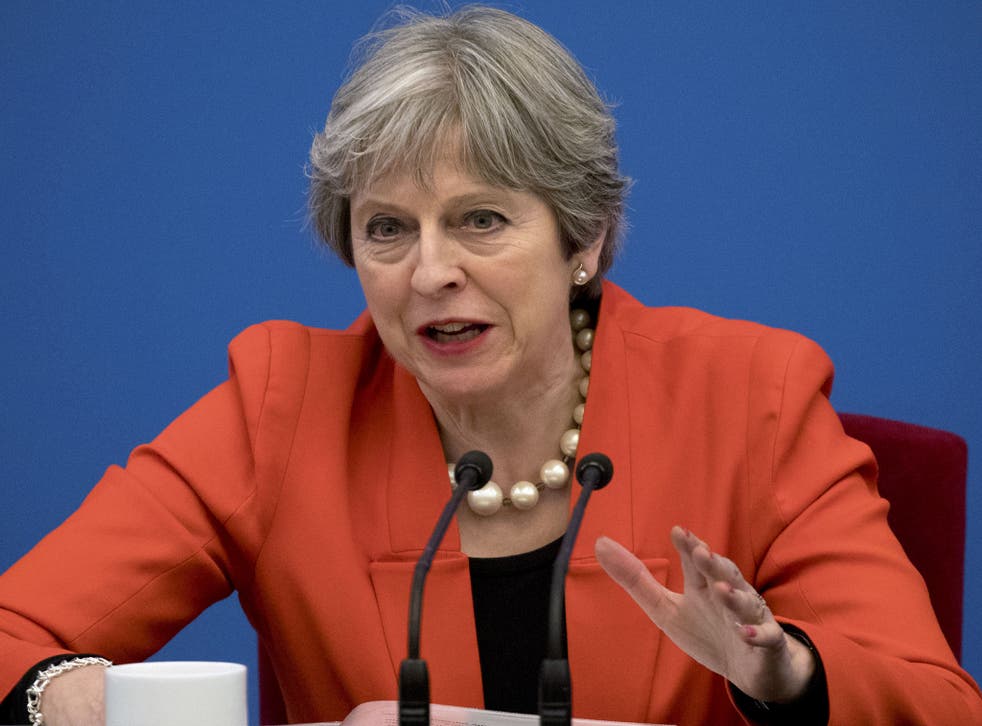 The European Parliament's Brexit chief has accused Theresa May of being embroiled in negotiations with her own Cabinet, after she signalled she would not accept an extension of free movement to Britain under apparent pressure from hardline Brexiteers.
The Prime Minister appeared to relent to anger from Tory right-wingers earlier this week while on a visit to China, when she announced she would not guarantee the rights of EU citizens who come to the UK during the Brexit transition period until 2021 – a key EU demand.
She instead wants the cut-off date for citizens protected under the withdrawal agreement to be anyone who arrives before March 2019.
But speaking on Thursday Guy Verhofstadt said the rights of EU citizens were "not negotiable" and that the Parliament, which has a veto on the final deal, would not accept the PM's proposal.
"Prime Minister May's comments appear to be part of a domestic negotiation within the UK Cabinet, and threaten to increase existing uncertainties for citizens, which is regrettable," he said.
"PM May's proposal to make a distinction between those arriving before March 2019 and during the transition could lead to discrimination against EU citizens in the UK and UK citizens in the EU. EU citizens contribute to Britain; what kind of message does this send to them?
"The maintenance of EU citizens' rights during the transition are not negotiable. We will not accept that there are two sets of rights for EU citizens. For the transition to work, it must mean a continuation of the existing acquis with no exceptions."
Ms May had insisted that the situation would be "different" for people who arrived during the transition period because "they will be coming to a UK that they know will be outside the EU".
MEPs heard from experts and citizens groups at a hearing in Brussels on Thursday.
The EU27 member states' negotiating directives to the European Commission, published on Monday, stated that there could be "no cherry picking" of the four freedoms of the EU if the UK wanted a transition period under existing terms.
Brexit so far: in pictures

Show all 53
This includes free movement; the guidelines state that "the provisions of the Citizens' rights part of the withdrawal agreement should apply as from the end of the transition period" and that "the 'specified date' referred to in paragraph 8 of the Joint Report should consequently be defined as that of the end of the transition period".
The joint report agreed by both sides in December says that "reciprocal protection for Union and UK citizens", including free movement, would apply to "those citizens have exercised free movement rights by the specified date". It goes on to state that "the specified date should be the time of the UK's withdrawal".
Join our new commenting forum
Join thought-provoking conversations, follow other Independent readers and see their replies