What will Brexit mean for British expats?
The big EU questions: With a month to go before the potentially epoch-making vote on British membership of the EU, the debate so far has been characterised by bias, distortion and exaggeration. So from now until the referendum we will be running a series of question and answer features that will explain the most important issues involved in a detailed, dispassionate way to help inform your decision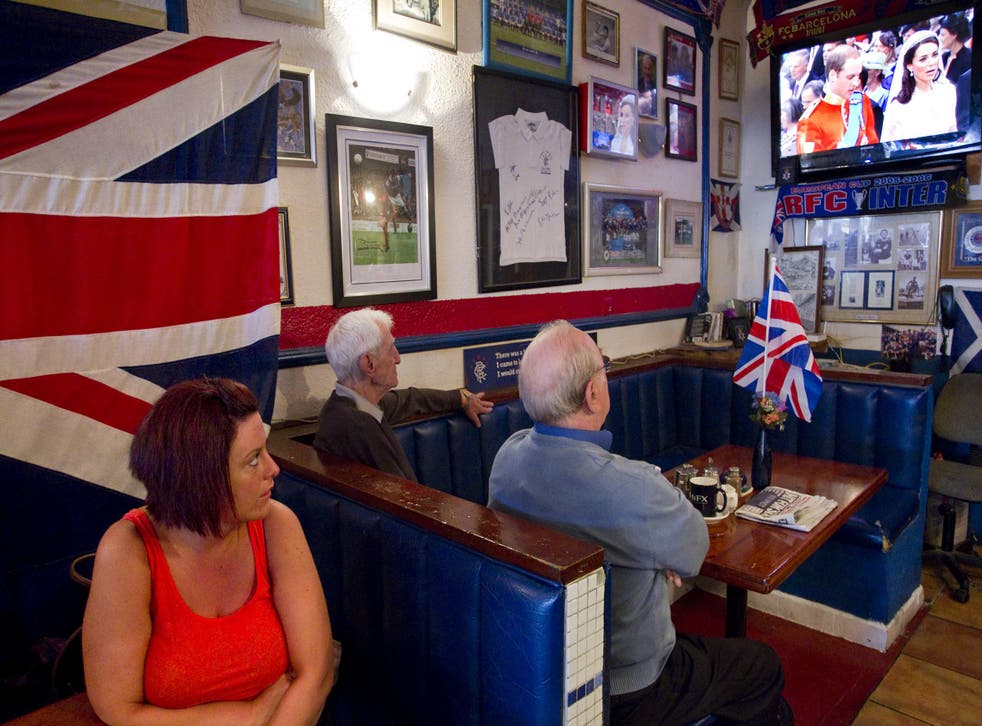 While people around the United Kingdom are considering the pros and cons of a vote in favour of Brexit, so there are many UK citizens who have already made their own personal Brexit and who are wondering what a leave vote would mean for them and other expatriates living elsewhere in the European Union.
How many Brits live abroad in the EU?
Their numbers are not insubstantial. While Australia and North America remain the most popular destinations for emigrating Brits, there are still some 1.3 million living in EU countries, according to UN estimates. Spain is the top continental choice, with more than 300,000 Britons residing there. A quarter of a million live in Ireland, with another 172,000 in France and around 97,000 in Germany. For them, Britain's withdrawal from the EU would arguably create even greater uncertainty than for the rest of us back in Blighty.
What will happen to them?
Remain campaigners, in line with their standard modus operandi, have suggested that life for expats could become extremely difficult if the referendum results in a breach between the UK and the EU. Dominic Grieve, the former Attorney-General, warned last year that Brexit would turn British people living and working in other EU member states into "illegal immigrants" overnight.
Outers, typically, have attacked what they regard as doom-mongering, arguing that the 1969 Vienna Convention protects against the removal of "acquired rights". In other words, while people hoping to up sticks to Italy or Bulgaria following a leave vote might find themselves unable to do so as easily as they would today, others who have already made the move would not be stripped of the rights already exercised.
This "acquired rights" argument has, on the face of it, considerable legal support. But – as is so often the case in the EU debate – it is based on an awful lot of assumptions. For instance, even if the intrinsic status of a Brit living abroad were not to change, there are plenty of ways in which their position as an expat could be made more challenging: increased taxation on foreign home ownership is the most obvious option, should EU member states feel sufficiently vindictive. It is also possible that healthcare charges could be increased.
Moreover, legal arguments that seem compelling on paper are not always upheld by judges. In the worst-case scenario, European courts could reject the notion that "acquired rights" apply and suddenly Dominic Grieve's warning would look very prescient indeed. In the absence of a negotiated agreement between Britain and the EU, UK citizens on the Costa del Sol and elsewhere might find themselves having to apply for a visa – or, depending on their view of a post-Brexit Britain, asylum.
Who is right?
It is highly unlikely that such a drastic situation would come to pass. But there is undoubtedly an irony that the best outcome for expats if Britain does leave the EU may be that the UK nevertheless does a deal to remain within the European Economic Area (currently incorporating EU member states, Norway, Lichtenstein and Iceland). This would continue to tie Britain to the concept of free movement of people, so people with a British passport living abroad could carry on as before.
Lonely Planet's Best in Europe 2016 list

Show all 10
But of course it is the free movement of people in terms of how that affects immigration to Britain, which is so central to the reasoning of many Brexiteers: they want to leave the EU in the belief that it is the only way the UK will "get its borders back". Therefore, if we vote to leave on 23 June, those on the winning side are unlikely to back a negotiated departure in which the free movement of people into the UK continues unabated. And there is no reason to think that EU member states would permit free movement to work only in the other direction.
Who else would be effected?
The same would apply to those studying in EU countries as those in work or retirement. While nothing would change during the period in which the UK's withdrawal is negotiated, if free movement of people is subsequently restricted, the right to study elsewhere in the EU is likely to be radically reduced. It is possible that a special exception could be made in the higher education sector – after all, British universities attract large numbers of EU students (around 29,000 last year) and would be loath to lose them. But there are far from any guarantees.
What do we know for certain?
As with so much else in the referendum deliberations, it is impossible to know with certainty what will happen to British expats if we vote to go it alone next month. Thanks to the Treaty of Lisbon, we know we would have in effect two years to negotiate our exit: but that's about all we do know for sure. Yet the degree to which free movement of people is fundamental to the pro-Brexit argument might make expats nervous.
If the UK is seen to be taking an isolationist turn, EU member states may well feel less well-disposed to the idea that they should continue to play host to Brits who are enjoying a place in the sun. Come 2018 then, the UK may paradoxically face a new, unforeseen influx of migrants – as 1.3 million well-tanned expats return to our weather-beaten shores.
Join our new commenting forum
Join thought-provoking conversations, follow other Independent readers and see their replies