Brexit: Frustrated Labour MPs tell Jeremy Corbyn to 'get off the fence' over single market and customs union
Labour leader warned his stance is causing 'real frustration' among party's members and supporters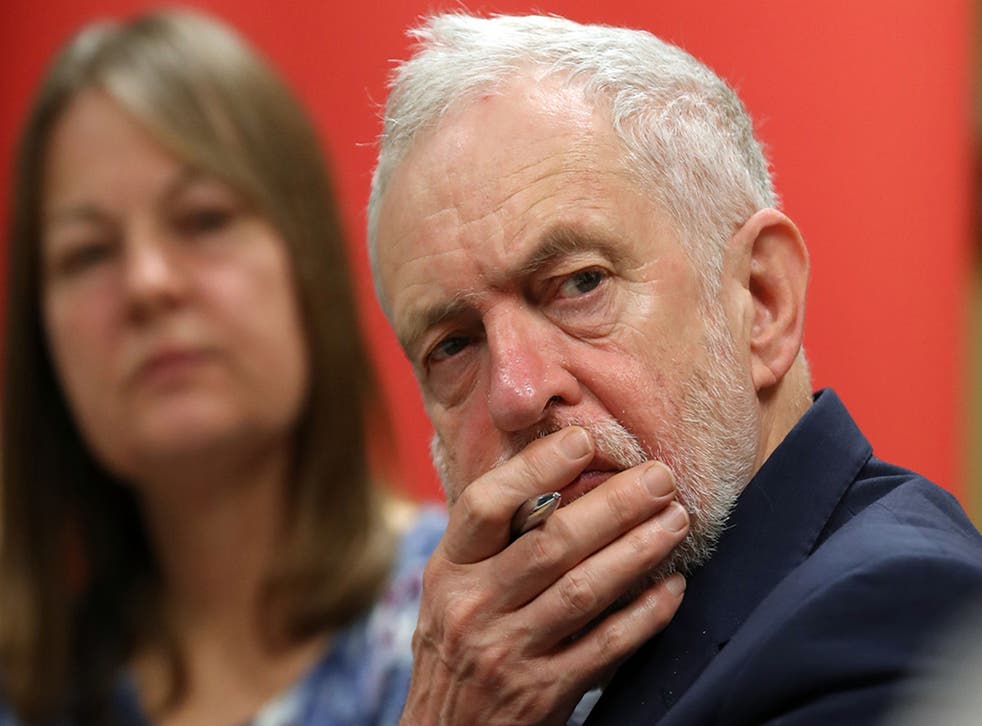 Labour MPs have urged Jeremy Corbyn to "get off the fence" and back calls for Britain to stay in the European single market and customs union after Brexit.
Figures from the Labour Campaign for the Single Market (LCSM) group called on their party leader to change tack amid "real frustration" among Labour members and supporters over the party's Brexit stance.
Mr Corbyn has attempted to tread a difficult path between the views of his MPs and party members, who are overwhelmingly pro-Europe, and Eurosceptic Labour voters in many of his party's Leave-backing constituencies.
However, he has come under renewed pressure from backbenchers voicing concern that the party is supporting Conservative plans for a hard Brexit. A significant number of Labour MPs are expected to voice dissent and rebel in key votes when the EU Withdrawal Bill returns to the House of Commons later this year.
Labour's current position is that Britain should leave the single market and customs union but retain as much access as possible to both. Mr Corbyn has also suggested the UK could form a new customs union with the EU after Brexit.
Many of his MPs and party members, however, want him to commit to keeping Britain in the existing single market and customs union.
Heidi Alexander MP, co-chair of LCSM, said: "We have to be honest. There is real frustration out there amongst Labour members and supporters about the party's position on Brexit.
"The sooner the leadership recognise this, the better it will be for the country. At no point in my lifetime has the opposition's policy on an issue been more important.
"The fact that we continue to hedge our bets, when the argument is there to be won, is not doing anyone any favours.
"We need to remain in the customs union, meaning no tariffs on goods traded between the UK and the EU, and we need to stay in the single market, so our service industries can continue to trade freely and easily.
"If we don't get our act together we will see jobs go, the tax-take fall and public services cut further - we can't let that happen."
Brexit so far: in pictures

Show all 53
Her co-chair, Alison McGovern MP, said: "It is time for Labour to get off the fence.
"To end any perception that our party is on the same side as the purveyors of falsehoods like Boris Johnson and Michael Gove we need there to be a real difference between our party's policy and that of Theresa May.
"Words about a 'jobs-first Brexit' are in danger of looking like nothing more than clever rhetoric unless Labour actually backs the policies that will put jobs first by keeping us in the single market and customs union."
LCSM accused Brexiteers in the Labour Party of perpetuating "mistruths".
The organisation has joined with pro-Europe campaign group Open Britain to publish a pamphlet debunking some of these "myths", including the claim that EU rules would prevent a future Labour government renationalising the railways, promoting a more active industrial strategy and negotiating more progressive trade deals.
The document also dismisses the idea that austerity is a consequence of EU membership.
Contributors to the pamphlet include former shadow Foreign Office minister Catherine West, European Parliamentary Labour Party leader Richard Corbett MEP, and Lord John Monks, the former general secretary of the TUC.
Join our new commenting forum
Join thought-provoking conversations, follow other Independent readers and see their replies