Brexit: British expats will be able to stay in Spain 'even if there is no deal', foreign minister Alfonso Dastis says
'Over 17 million Brits come to Spain every year and many of them live here or retire here and we want to keep it that way as much as possible'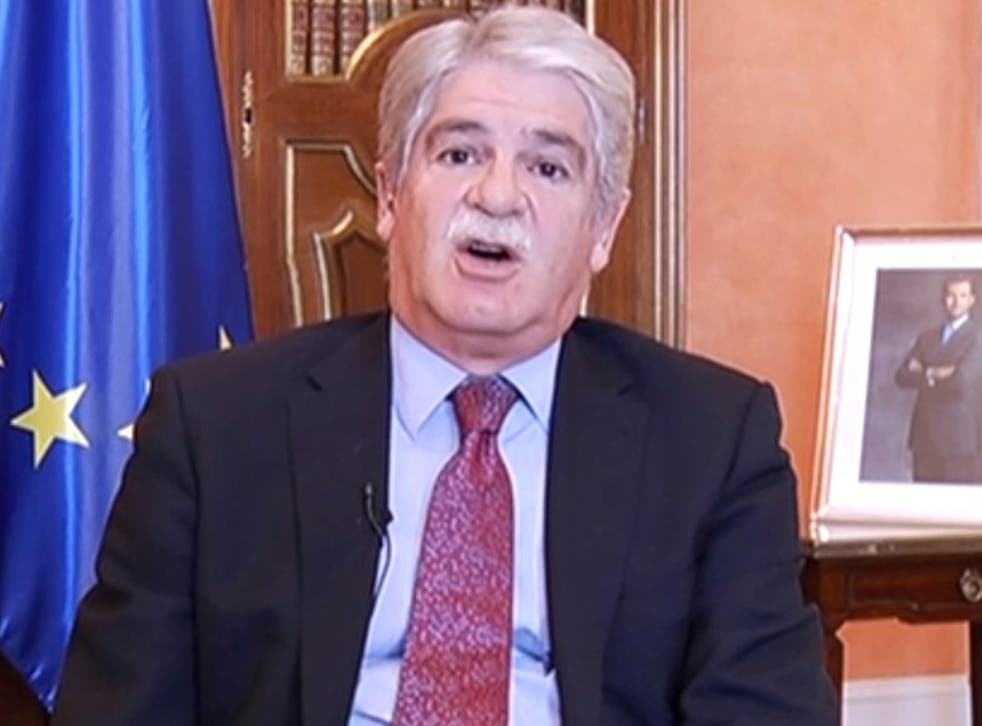 Expats will be allowed to continue living in Spain even if Britain leaves the European Union without striking a withdrawal deal, the country's foreign minister has said.
Alfonso Dastis said his government would ensure that the lives of ordinary Britons in Spain are "not disrupted" in the event of a "no deal" Brexit.
Spain is host to the largest number of British citizens living in the EU (308,805) and just over a third (101,045) are aged 65 and over, according to the Office for National Statistics.
Theresa May is facing pressure from some Tories to leave the EU without an agreement so Britain can free itself from Brussels regulations, avoid a costly "divorce bill" and take what some see as full advantage of the benefits of Brexit.
Mr Dastis's comments may be seized upon by Brexiteer Tories as evidence that a no deal Brexit is a workable solution.
The minister told BBC One's Andrew Marr Show: "I do hope that there will be a deal. If there is no deal we will make sure that the lives of ordinary people who are in Spain, the UK people, is not disrupted. As you know, the relationship between the UK and Spain is a very close one in terms of economic relations and also social exchanges.
"Over 17 million Brits come to Spain every year and many of them live here or retire here and we want to keep it that way as much as possible."
Brexit: the deciders

Show all 8
The Prime Minister is continuing to negotiate so-called withdrawal issues with the EU, including expats' rights, a financial settlement and the Irish border.
Only when "sufficient progress" is made in these areas will Brussels chief negotiator Michel Barnier recommend that EU leaders give the green light to talks on a future trading relationship.
Press Association
Join our new commenting forum
Join thought-provoking conversations, follow other Independent readers and see their replies