Senior EU commissioner Pierre Moscovici warns Brexit will be damaging for EU and Britain
The International Monetary Fund has downgraded its UK economic growth forecasts for 2018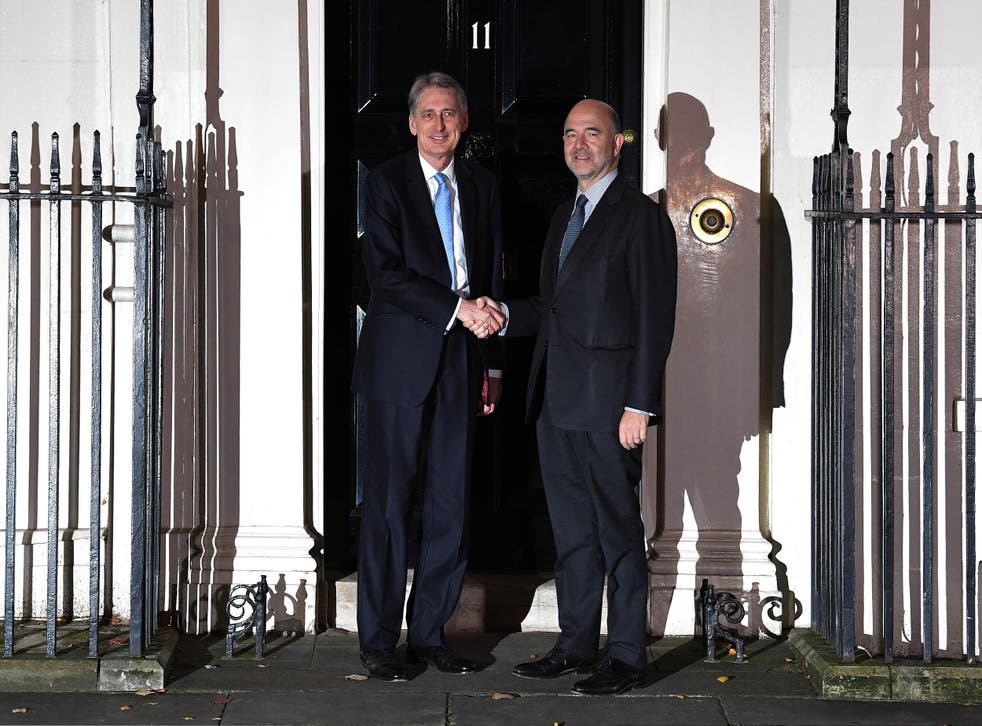 One of the most senior figures in the European Commission has warned that Brexit will be damaging for both the EU and Britain.
Pierre Moscovici said forecasts in both Europe and the UK predicted as much, but that a deal could be struck that would re-invent the relationship with the UK.
He was speaking at the World Economic Forum in Davos where International Monetary Fund chief Christine Lagarde also warned that Brexit will not be without "pain".
Mr Moscovici said: "I'm convinced that [Brexit] is not an example to follow, that it is not positive, neither for us, neither for the UK.
"When I presented as European Commissioner for Economics the forecasts for 2017, the growth of the UK might be, or is to be, divided by two, from two to one per cent."
Speaking to the BBC he added: "[UK Chancellor Philip Hammond's] forecasts showed that there would be, as he said 'ups and downs'."
In its latest World Economic Outlook, the IMF said it now expects the UK economy to grow by 1.5 per cent this year, marking a 0.4 per cent upward revision to forecasts made in October.
But it downgraded its UK forecasts for 2018 by 0.3 per cent, with GDP growth for 2018 now expected to come in at 1.4 per cent.
Theresa May and Jeremy Corbyn clash on free trade after Brexit
The "extraordinary" response by the Bank of England and the "quite remarkable" behaviour by British consumers who have continued to spend, had helped the economy defy the gloomy forecasts, including the IMF's.
Former French trade minister Ms Lagarde said as the summit opened: "Once uncertainty clears, if people feel that their ability to set up shop in the UK and operate throughout the geographical area that is the European Union is not working as well as it did, the investment decision will change.
"In the same vein, if exports are subject to significant tariffs, restrictions and so on and so forth, the ability of the UK to activate that trade engine is going to be reduced.
"So while we have upgraded our forecasts for 2017, we have downgraded for 2018 ... We are still of the view that it will not be positive all along and without pain."
Join our new commenting forum
Join thought-provoking conversations, follow other Independent readers and see their replies