Brexit: UK judge on European Court of Justice says ministers don't grasp difficulty of leaving EU, leaked report reveals
Comments recorded in leaked report that reveals negative impression of British government ministers in Europe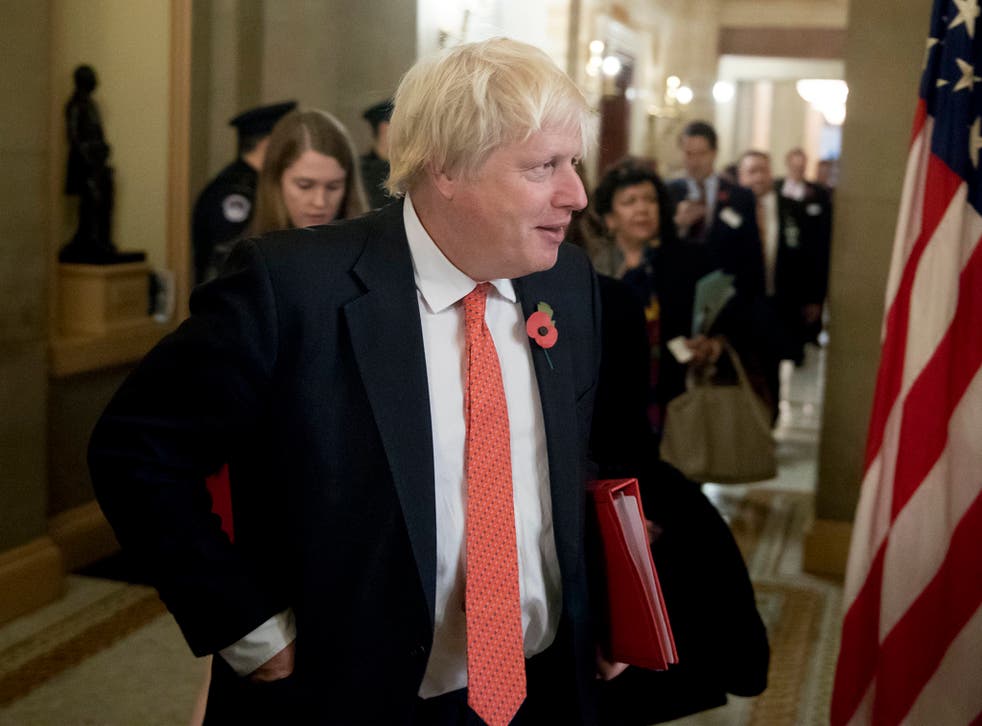 UK government ministers do not understand the consequences of Brexit, a British judge on the European Court of Justice has warned, according to a leaked report that reveals EU fears about the impact of "chaos in the Conservative government".
Ian Forrester, who has been the UK's representative at the court since 2015, reportedly told Irish diplomats that British ministers do not "grasp" the complexities of leaving the EU and claimed there were "issues around the quality of politicians in Westminster at present".
The comments were recorded in a confidential Irish government report leaked to RTE.
The document compiled a number of reports from Irish embassies across Europe and revealed a withering assessment of some UK government ministers by their European counterparts.
Boris Johnson, the Foreign Secretary, was reportedly described as "unimpressive" by a Czech deputy minister, who is also said to have claimed he felt sorry for British ambassadors having to handle "political confusion" in London.
British ministers have made a "poor impression on their rounds of capitals", according to Latvian officials quoted in the document.
David Davis, the Brexit Secretary, is said to have surprised French ministers by barely mentioning Brexit during a meeting with them.
Brexit: the deciders

Show all 8
The Irish report quotes EU figures expressing concern about "chaos in the Conservative government" as ministers struggle to agree an approach to Brexit.
Mr Forrester reportedly told Irish officials that, of all the UK government representatives he has dealt with, "only one person out of all those who had been in contact had any real grasp of the complexities involved".
After speaking to the judge, Irish officials recorded: "This process is going to go on for some time and . . . his hope was that it would gradually dawn on people what leaving actually entailed, that there might be a slow realisation that this was a great mistake and the mood might swing back to remaining [in the EU]."
Tom Brake, the Liberal Democrats' Brexit spokesman, called for a parliamentary debate on the issues raised in the leaked Irish document.
He asked Andrew Leadsom, the Leader of the House of Commons: "Has the Leader had time to read a leaked report from Irish embassies round the world which paint a rather unflattering picture of the UK government's negotiating skills in relation to Brexit? Will the leader make time available for a debate on the government's incompetence and inability to deliver Brexit and increasing the risk of no deal?"
Register for free to continue reading
Registration is a free and easy way to support our truly independent journalism
By registering, you will also enjoy limited access to Premium articles, exclusive newsletters, commenting, and virtual events with our leading journalists
Already have an account? sign in
Register for free to continue reading
Registration is a free and easy way to support our truly independent journalism
By registering, you will also enjoy limited access to Premium articles, exclusive newsletters, commenting, and virtual events with our leading journalists
Already have an account? sign in
Join our new commenting forum
Join thought-provoking conversations, follow other Independent readers and see their replies