Brexit: Supreme Court judges to deliver verdict on Theresa May's plans for EU withdrawal
The case decides when and how Theresa May can enact her Brexit plans
Siobhan Fenton
Social Affairs Correspondent
Monday 23 January 2017 13:30 Comments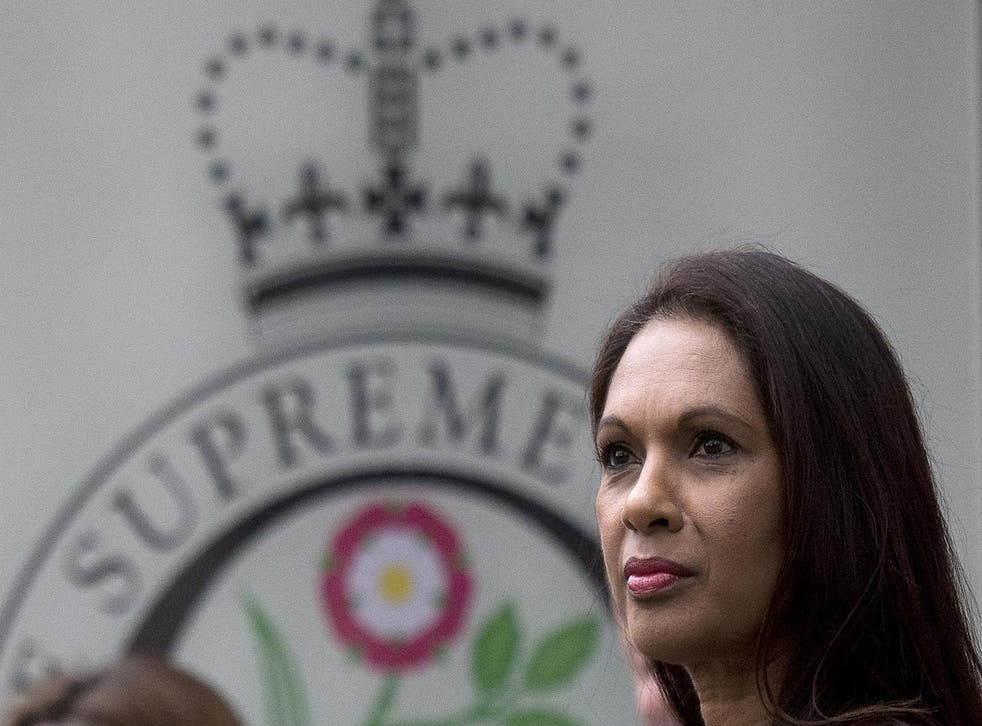 The Supreme Court will rule on Tuesday whether Theresa May has sufficient authority to withdraw the UK from the European Union, or if parliament must have a say in her plans.
The judges, who are the most senior in the country, will deliver their verdict on whether MPs are entitled to a vote on whether the Prime Minister triggers Article 50, the formal mechanism by which EU withdrawal can commence.
Speaking on behalf of Ms May, government lawyers have argued the referendum of 23 June, in which a slim majority voted for Brexit, means she has sufficient mandate to act. They also argued that Prime Ministers have traditionally acted to sign international treaties or agreements with other countries, without approval from parliament.
However, those taking the case against the government have argued Ms May requires the approval of parliament before she can act. They have claimed that under constitutional law, only parliament can be responsible for taking away the rights of citizens. As cessation of EU membership would result in the loss of certain rights such as freedom of movement, or the right to vote in EU elections, British citizens will lose rights in this instance and so only parliament can enact Brexit, their lawyers told the court.
The case is brought against the government by a number of parties, including Gina Miller, a philanthropist and former investment banker. She is also joined by a crowd-funded initiative known as the People's Challenge, comprised of pro-EU "concerned citizens".
The legal challenge first went to the High Court in November, where judges ruled against the government and found parliamentary approval must be sought. However, the government appealed the verdict, whereupon the case was referred to the Supreme Court.
Upon appeal, applicants from Northern Ireland were also allowed to join the case in order to make their argument that leaving the EU without consulting the Stormont parliament may be a violation of the Good Friday Agreement, the peace treaty which ended the Troubles conflict.
The government is widely expected to lose this case upon appeal too, with the Supreme Court anticipated to rule in favour of Ms Miller and the Peoples' Challenge. However, as the new material from Northern Ireland has now been allowed to be considered, it is possible that the Supreme Court could also rule that the devolved parliaments of Scotland, Wales and Northern Ireland must also get a say on whether to trigger Article 50, by approving a Legislative Consent Motion. This raises the possibility that the devolved administrations could block or delay Brexit, as a majority of people in Northern Ireland and Scotland both voted Remain.
Register for free to continue reading
Registration is a free and easy way to support our truly independent journalism
By registering, you will also enjoy limited access to Premium articles, exclusive newsletters, commenting, and virtual events with our leading journalists
Already have an account? sign in
Join our new commenting forum
Join thought-provoking conversations, follow other Independent readers and see their replies