Brexit: Theresa May refuses to rule out weakening of food standards in trade deal with US
No 10 will not guarantee that all regulations in place on food quality will be maintained after EU withdrawal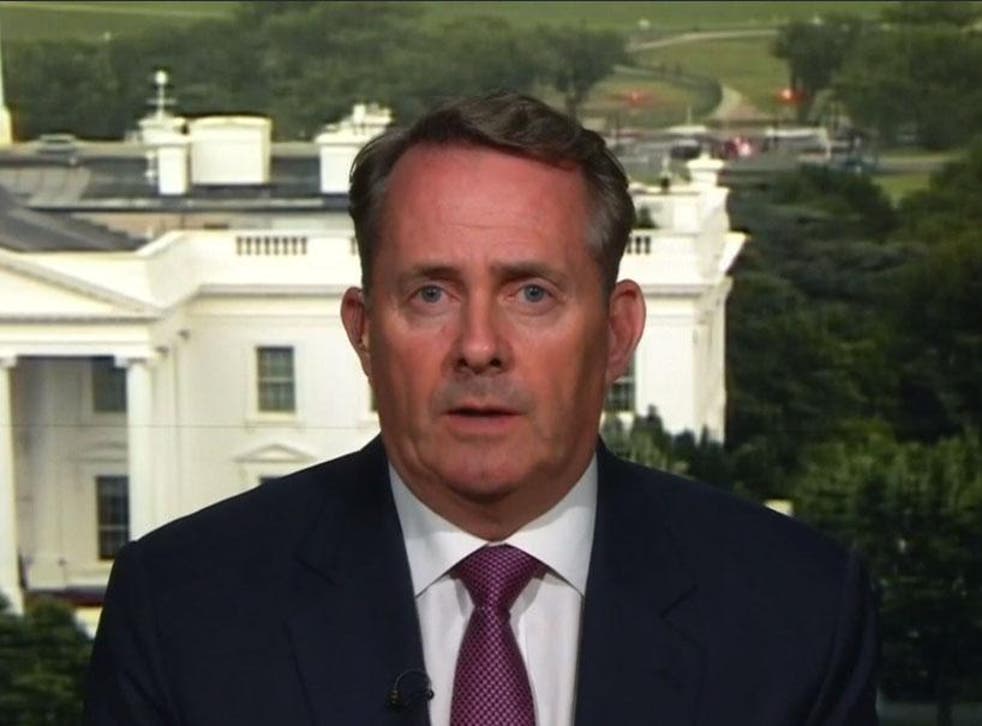 Food standards could be watered down in a post-Brexit trade deal with the United States, No 10 has suggested, stoking the controversy over chlorine-soaked chickens.
Downing Street has refused to say all regulations in place on food quality will be maintained after EU withdrawal – despite making exactly that guarantee for workers' rights.
It comes amid a fresh row over whether the UK would allow the import of chickens soaked in chlorine, beef fed with hormones and genetically modified crops, all common in the US.
Liam Fox, the Trade Secretary – who is visiting the US this week, for trade talks – is believed to be relaxed about chlorine-washed chicken, arguing the Americans have been eating it safely for years.
The EU has banned it, after long-standing criticisms that US farmers use the chemical washes to make up for inadequate hygiene on farms and abattoirs.
Any deal to allow US meat to be sold to Britain after inferior safety measures would be certain to provoke uproar from farmers and consumers.
But, asked if Britain could allow chlorine-washed chicken in a trade deal with the US, Theresa May's official spokesman described the controversy as "hypothetical".
"Our position, when it comes to food, is that maintaining safety and public confidence in the food we eat is of the highest priority," the spokesman said.
"Any future trade deal must work for UK famers, businesses and consumers."
The spokesman refused to say if the Prime Minister was – like her Trade Secretary – relaxed about the prospect of US food, produced under lower standards, on British supermarket shelves.
Asked if slashing food standards had not been ruled out, he added: "You are getting way ahead of yourself and I'm not going to get into discussing hypotheticals."
Ben Bradshaw, a senior Pro-EU Labour MP: "The Government is putting the Fox in charge of the hen coop when it comes to food safety.
"They are so desperate for new trade deals to make up for some of the losses that they seem ready to compromise on the safety of the food we eat.
"The Government must not water down rules that protect consumers, and neither should they follow any policy that undermines our own farmers."
No 10's refusal to rule out watering down food standards comes despite other leading Brexiteers in the Cabinet insisting it would not be the price of a US trade deal.
Asked, earlier this month, if he was "absolutely clear" that British food standards "will not be loosened in any way", Michael Gove, the Environment Secretary, replied: "Yes."
And his predecessor Andrea Leadsom, now the Commons Leader, said she had "serious concerns" about the consequences for British farmers.
Ms Leadsom fears that, if Britain lowers its standards to compete with America, it will lose its access to EU markets, as European countries will no longer accept British products.
A spokesman for Dr Fox told The Daily Telegraph he currently had "no position" on chlorine-washed chicken, insisting the talks were "a long way" from discussing any deal on agriculture.
The Department for International Trade has not denied the paper's suggestion that Dr Fox believes the "Americans have been eating it perfectly safely for years".
Join our new commenting forum
Join thought-provoking conversations, follow other Independent readers and see their replies