Brexit: UK must leave EU by early 2019, says European Parliament president Martin Schulz
He has warned that it would not be good for the British to vote in Brussels elections while Brexit talks are ongoing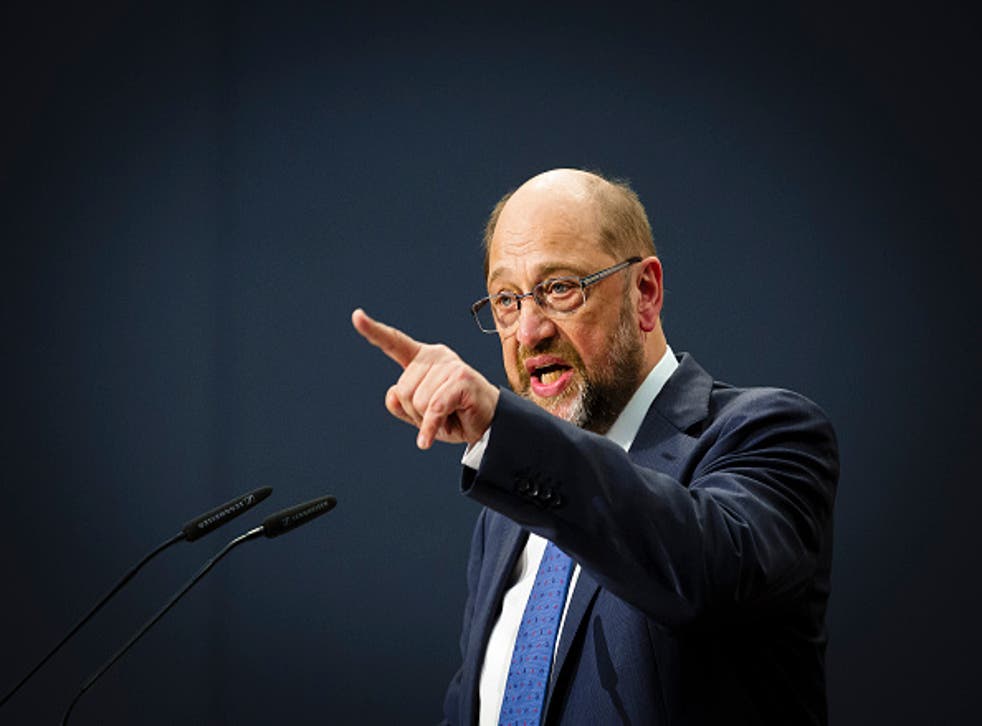 President of the European Parliament Martin Schulz has said he wants the UK out of the European Union by early 2019.
As he prepared for talks in Downing Street, Mr Schulz urged Theresa May towards the "earliest possible triggering of Article 50" which will launch the official Brexit talks process.
He argued it would be wrong for British voters to take part in EU Parliament elections while the negotiations were on-going. Number 10 hit back saying the most important thing is securing "the best deal for Britain."
Article 50 of the Lisbon Treaty begins a two-year countdown during which negotiations would have to be complete, so it would need to be invoked by May next year for talks to be finished by the time EU elections come.
In a statement issued ahead of his meeting with Mrs May at Number 10, Mr Schulz said: "The future deal between the EU and the UK must be good for all sides and must be one which allows the UK and the EU to keep working closely together on various aspects.
"The UK has decided to leave the EU but it will continue to be a European country with values and geopolitical interests which are common to the rest of the continent.
Boris Johnson never wanted Brexit and only backed Leave to become 'heir apparent' to Tory throne
"I will also reiterate that the four freedoms of the single market - goods, capital, services and persons - are equally important.
"In London I will also stress why the European Parliament favours the earliest possible triggering of Article 50, which is a pre-condition to opening negotiations."
So far Mrs May has publically said she would not trigger it before the end of 2016, though European Council President Donald Tusk claimed he was told by the British Prime Minister it would be implemented in early 2017.
What experts have said about Brexit

Show all 11
A Downing Street spokesperson said the Prime Minister had "made her position clear" on Article 50, adding: "Her priority is getting the best deal for Britain."
Mr Schulz, a member of Germany's centre-left Social Democrats who leads the 28-nation EU's legislative assembly, said he "understands that the British government wants to take its time", despite him pushing for a quick process.
He is in Britain for a two-day trip where he will hold a series of talks on Brexit. After his meeting with the Prime Minister he will meet the Mayor of London Sadiq Khan.
He will then meet Jeremy Corbyn on Friday before going on to give a talk at the London School of Economics called The EU and the UK - parting ways but working together.
Join our new commenting forum
Join thought-provoking conversations, follow other Independent readers and see their replies