As it happened
ended
1467130399
Jeremy Corbyn defiant after vote of no confidence – as more shadow ministers continue to resign
Follow the latest twists and turns in the fallout from the UK's decision to leave the EU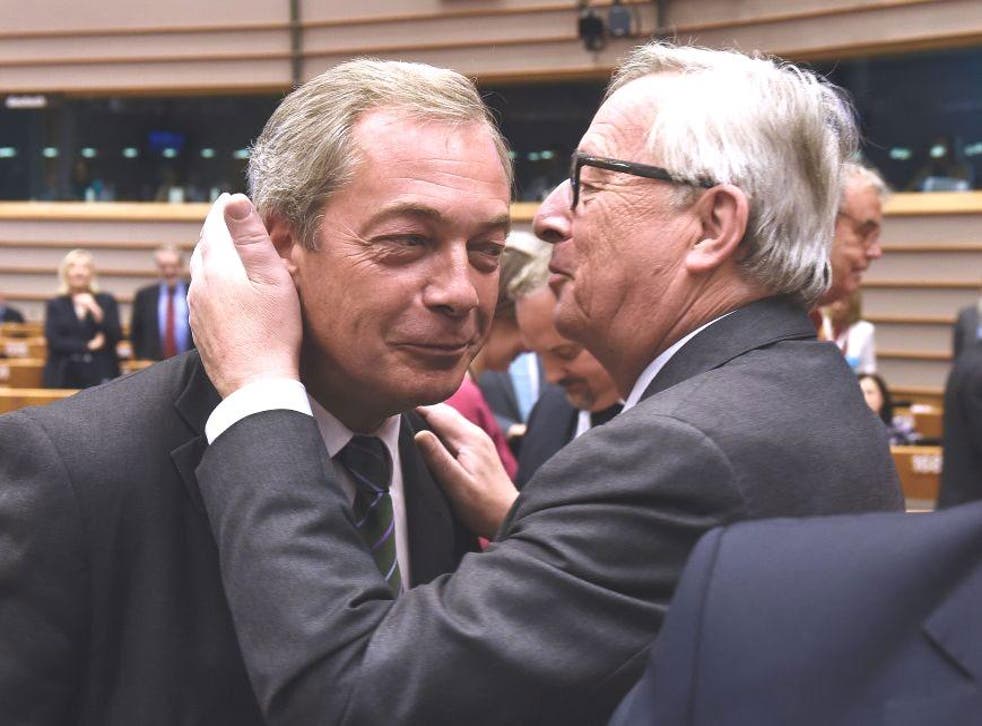 Here are the latest updates:
Europe laughs at Farage over claims 'you need us more than we need you' 
New shadow education secretary Pat Glass announces she is stepping down at next general election
Jeremy Hunt said he is "seriously considering" a bid for the Conservative leadership as he called for a second referendum on Britain's terms for leaving the European Union.
The Health Secretary, who campaigned for a Remain vote, told Good Morning Britain: "I am seriously considering it. Nominations close on Thursday lunchtime."
He is in favour of a Norway-style model of access to the single market - but with the addition of "sensible restrictions" to freedom of movement.
Writing in the Daily Telegraph, he said the public did not vote on the conditions of the country's departure and called for a deal to be negotiated, then put before the electorate.
David Cameron is to face leaders of other EU states for the first time since the referendum vote for Brexit, as he travels to Brussels for what is likely to be his last European Council summit as Prime Minister.
Government sources said that the PM would use the potentially awkward meeting to urge the other 27 leaders and EU institutions to take a "constructive" approach to negotiations over a new relationship with the UK.
Jeremy Corbyn is facing the prospect of most of his MPs voting to oust him as Labour's bitter civil war threatens to tear the party apart.
Furious Labour MPs told the leader to his face that he must quit for the good of the party at a heated meeting in parliament on Monday night.
But a defiant Mr Corbyn is refusing to bow to "a corridor coup" despite losing around 40 members of his front bench team in just two days.
MPs will vote on the no-confidence motion in a secret ballot that, while not binding, will heap further pressure on the Islington North MP.
1467097126
Welcome to The Independent's live blog on the latest fallout from the UK's decision to leave the EU.
Adam Withnall
28 June 2016 07:58
1467097185
David Cameron will today go to Brussels to face other EU leaders in what will be an awkward and potentially embarrassing final summit for the Prime Minister.
Adam Withnall
28 June 2016 07:59
1467097373
Theresa May has emerged as the favourite among Conservative voters to replace David Cameron as leader, with George Osborne ruling himself out.
Adam Withnall
28 June 2016 08:02
1467097446
But Boris Johnson remains favourite among pundits to be the next PM - and he could be in place in just nine weeks' time.
Adam Withnall
28 June 2016 08:04
1467128863
Chief Whip Rosie Winterton is said to be on the way to Mr Corbyn's office to discuss the vote.
Adam Withnall
28 June 2016 16:47
1467128970
Correction: Mr Corbyn lost the vote 172 to 40, not 176 to 40 as previously reported.
Adam Withnall
28 June 2016 16:49
1467129257
Corbyn: "I will not betray them by resigning."
Anushka Asthana
28 June 2016 16:54
1467129259
Corbyn defiant: "I was democratically elected leader of our party for a new kind of politics by 60% of Labour members and supporters...
Anushka Asthana
28 June 2016 16:54
1467129260
Corbyn: "Our people need Labour party members, trade unionists and MPs to unite behind my leadership at a critical time for our country."
Anushka Asthana
28 June 2016 16:54
1467129274
Jeremy Corbyn's statement on the vote:
Adam Withnall
28 June 2016 16:54
Join our new commenting forum
Join thought-provoking conversations, follow other Independent readers and see their replies