Government forced to release 'secret arguments' for triggering Article 50 ahead of anti-Brexit legal challenge
The People's Challenge has launched a legal bid requiring the Government to get assent from Parliament before triggering Article 50
Siobhan Fenton
Social Affairs Correspondent
Wednesday 28 September 2016 22:51 Comments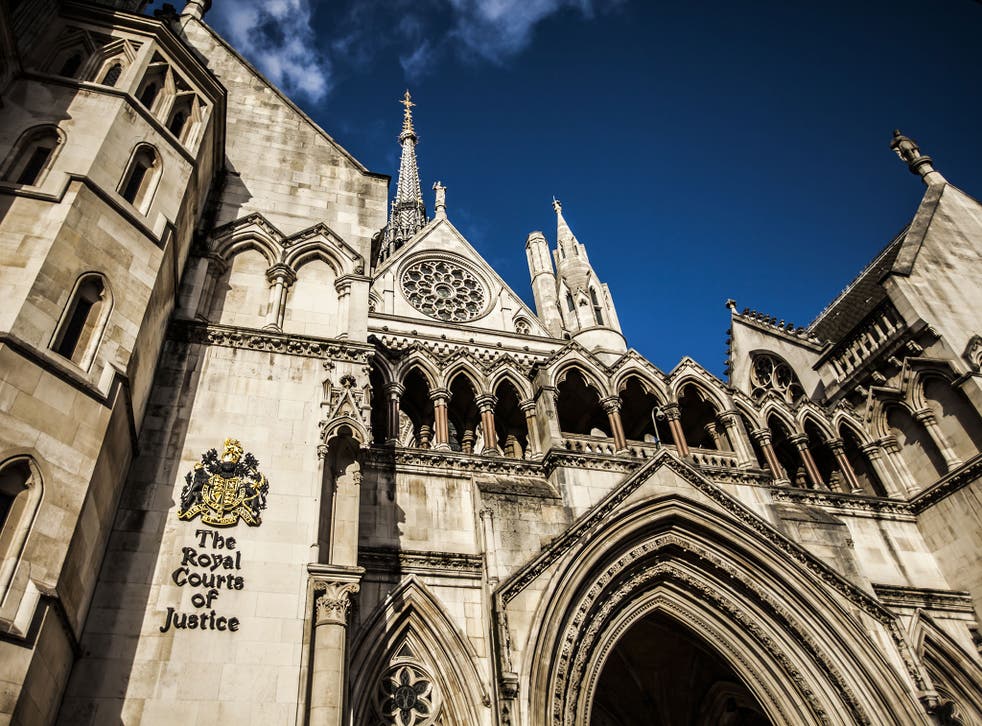 A legal bid challenging Brexit has secured its first major success ahead of a High Court hearing. A senior judge has ordered the Government to reveal 'secret' legal arguments which it says means parliament does not have to be consulted on when to trigger Article 50. The decision has been heralded a major victory as a series of legal challenges trying to block Brexit are beginning.
High Court Judge Mr Justice Cranston has ruled that prior to a hearing of a case from the crowd funded initiative People's Challenge on 13 October, the Government must publish its previously undisclosed legal arguments about why Article 50 can be triggered without parliamentary assent. As a majority of MPs backed Remain, some anti-Brexit campaigners believe this mechanism could enable them to stall or entirely cancel Brexit.
The documents which have now been released give an insight into how the Government seeks to quash the cases.
They show Government lawyers intend to argue that it is "constitutionally impermissible" for the devolved regional parliaments or Westminster to be given the authority to decide when and how Article 50 should be triggered.
Boris Johnson goes 'off script' about when Brexit should happen
They say: "The appropriate point at which the UK should begin the procedure required by article 50 to give effect to [informing the UK's withdrawal] is a matter of high, if not the highest policy.
"It is a polycentric decision based upon a multitude of domestic and foreign policy and political concerns for which the expertise of ministers and their officials are particularly well-suited and the courts ill-suited."
People's Challenge has told the court they are arguing the UK's constitutional arrangements mean that only parliament can lawfully 'decide' to leave the EU for the purposes of article 50 TEU; and that [David Davis] may only 'notify' such a decision to the European Council under Article 50(2) TEU once he has been properly authorised to do so by an act of parliament."
John Halford, from Bindmans law firm which represents the People's Challenge told The Guardian: "The court's order allows a floodlight to be shone on the government's secret reasons for believing it alone can bring about Brexit without any meaningful parliamentary scrutiny.
What experts have said about Brexit

Show all 11
"Those who were unsettled by the government's insistence on its defence being kept secret will now be surprised by the contents, including submissions that Brexit has nothing constitutionally to do with the Scottish and Northern Ireland devolved governments, that parliament 'clearly understood' it was surrendering any role it might have in Brexit by passing the EU Referendum Act, that it has no control over making and withdrawal from treaties and that individuals can have fundamental rights conferred by acts of parliament stripped away if and when the executive withdraws from the treaties on which they are based."
A number of legal challenges against Brexit have been launched. In addition to the People's Challenge, a cross-community coalition of politicians in Northern Ireland is bringing a case arguing that the Northern Irish parliament must approve plans to leave the EU due to the detrimental impact it may have on Northern Ireland.
Northern Ireland shares a land border with another EU country (the Republic of Ireland) and it is unknown if a physical border and passport controls between the two regions will now be put in place, however serious concerns have been raised about the impact this could have on the peace process. The case will be heard this Autumn.
Register for free to continue reading
Registration is a free and easy way to support our truly independent journalism
By registering, you will also enjoy limited access to Premium articles, exclusive newsletters, commenting, and virtual events with our leading journalists
Already have an account? sign in
Join our new commenting forum
Join thought-provoking conversations, follow other Independent readers and see their replies