Brexit: Michael Gove's department 'too complacent' over risks to trade and food safety after exit from EU
'Risks associated with 'no-deal' in particular are severe,' warns critical report from the Public Accounts Committee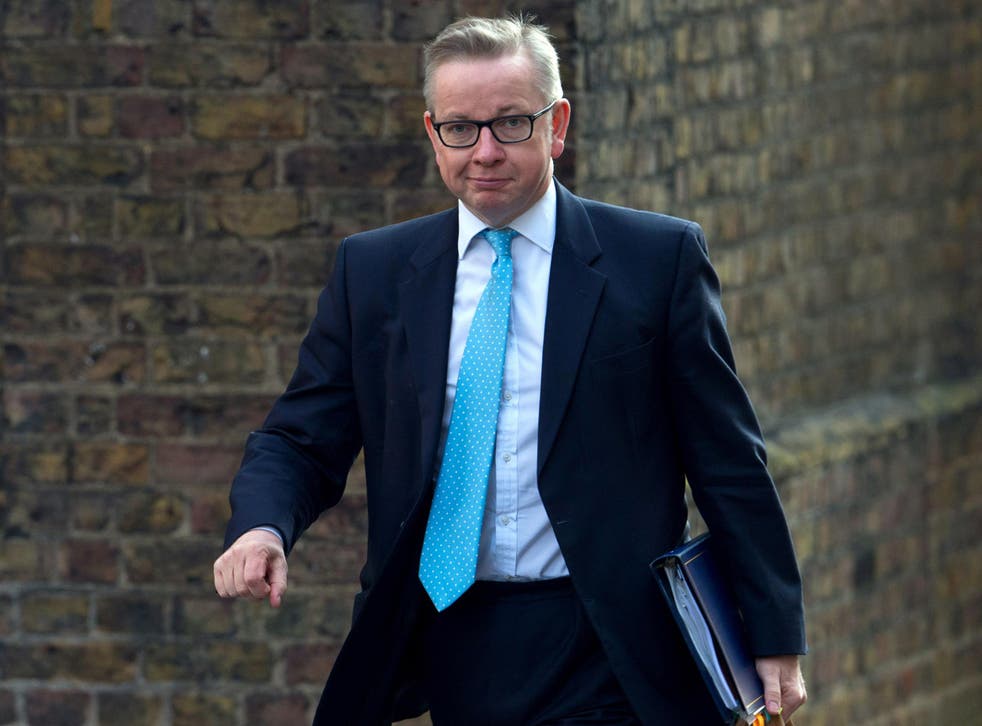 Michael Gove's department is too complacent about the potential disruption Brexit could bring to vital trade and food safety, an influential Commons committee has warned.
In a critical new report, the Public Account Committee (PAC) sounded the alarm over fundamental issues for food, chemical and animal importers and exporters that are yet to be resolved and the lack of no-deal advice given to small businesses.
The Department for Environment, Food and Rural Affairs (Defra) will be one of the Whitehall departments that is hit hardest by Brexit, due to the UK's entanglement with complex EU's environmental and farming laws.
Yet the PAC warned that many of its Brexit contingency plans are dependent on goodwill from the EU, the devolved nations and other departments.
It comes after Mr Gove, the environment secretary, was accused of "poaching" staff from Natural England, the agency responsible for protecting landscape and wildlife areas, in order to prepare his department for Brexit.
Exports of animals and animal products could be held up in the event of a no-deal Brexit as vets will need to sign off accompanying health certificates to goods going to EU states for the first time, the committee said.
Support free-thinking journalism and attend Independent events
It also warned of increased risks to food safety and smuggling if imports are allowed into the UK without checks at the border.
Labour PAC chair Meg Hillier said: "In the continued uncertainty about the UK's future relationship with the EU, Defra's civil servants must prepare for multiple and in some cases ill-defined scenarios.
"Anyone working in the dark is prone to stumble but in Defra's case I am concerned that the department has lost sight of its priorities.
"The risks associated with 'no-deal' in particular are severe, and it is alarming how little specific information Defra has provided to enable individual businesses and organisations to prepare."
Several critical IT systems are still to be tested, raising questions about plans for the border after Brexit, she said.
Ms Hillier added: "Defra is up against it but there is more it must do to assure parliament, businesses and the wider public that it has a firm grip on its responsibilities."
A historic moment: thousands march to demand Final Say on Brexit

Show all 65
Liberal Democrat MP Layla Moran, who sits on the committee, said: "Following extensive evidence, there can be no confidence that food imports, food standards and food safety can be guaranteed if Brexit happens.
"Muddling through in the hope of goodwill is unacceptably risky. We cannot have unsafe food, or worse no food at all, on the shelves after Brexit. This is not a price worth paying."
It comes just two months after the UK's spending watchdog said Defra had "no clear vision" of its own role after Brexit and that in many areas its efforts were of "poor quality and lack maturity".
The National Audit Office (NAO) warned that key elements of its Brexit preparations would not be ready by March next year when the UK is set to drop out of the bloc.
A Defra spokesperson said: "We do not accept the PAC's conclusions which fail to accurately reflect Defra's preparations for leaving the EU.
"The PAC have ignored key findings from the National Audit Office, which found that 'Defra has achieved a great deal and to a very demanding timescale'.
"In producing this one-sided report, the PAC have failed to acknowledge the substantial progress we have made in replacing EU functions, hiring key staff and building new IT systems."
Register for free to continue reading
Registration is a free and easy way to support our truly independent journalism
By registering, you will also enjoy limited access to Premium articles, exclusive newsletters, commenting, and virtual events with our leading journalists
Already have an account? sign in
Register for free to continue reading
Registration is a free and easy way to support our truly independent journalism
By registering, you will also enjoy limited access to Premium articles, exclusive newsletters, commenting, and virtual events with our leading journalists
Already have an account? sign in
Join our new commenting forum
Join thought-provoking conversations, follow other Independent readers and see their replies