Ukip donor Arron Banks says he is 'sick to death' of hearing about Hillsborough disaster
Millionaire attacks 'hysterical' critics and accuses them of 'milking a tragedy' after furore over Ukip leader's untrue Hillsborough claims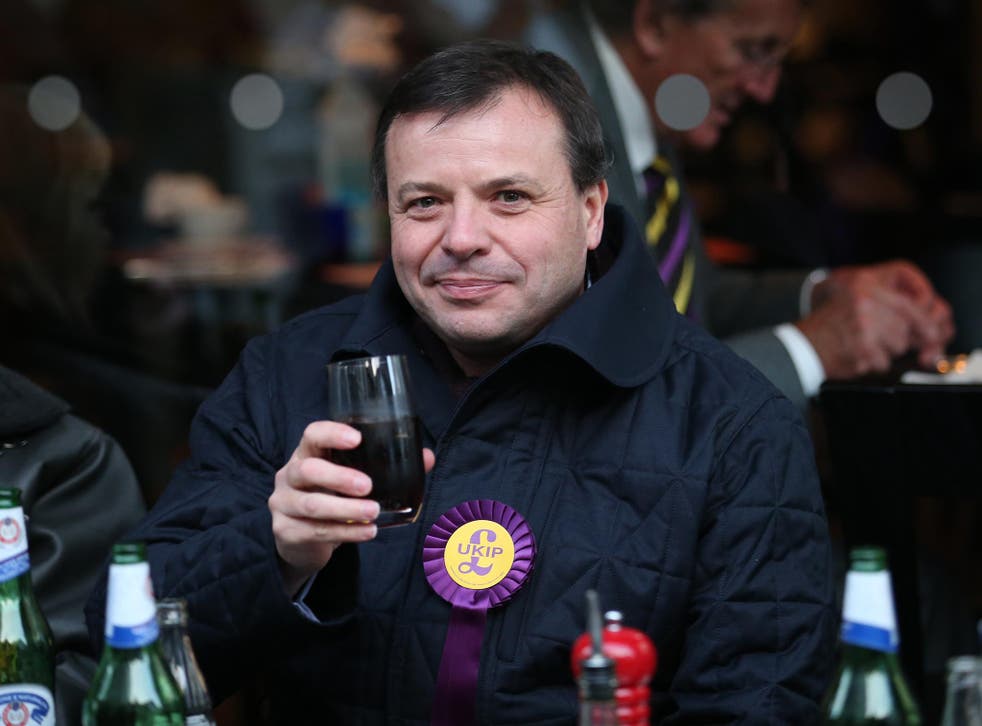 Ukip funder Arron Banks has launched a furious attack on people criticising his party's leader over claims about the Hillsborough tragedy.
The millionaire businessman, who was a key Brexit figure in the Leave.EU campaign, called the deaths of 96 people at the stadium "a disaster and that's it" and said he was "sick to death of hearing about it".
Mr Banks was responding to criticism of Paul Nuttall, the Ukip leader, over a statement on his website claiming he had lost a "close friend" in the disaster. Mr Nuttall has now admitted this is untrue.
Writing on Twitter during an exchange with Daily Mirror columnist Brian Reade, Mr Banks said of Hillsborough: "I'm sick to death of hearing about it. It was a disaster and that's it, not some sort of cultural happening.
"It was an awful disaster at a football ground, that's it…No one set out to kill people it was an accident. Cover up or otherwise."
Referencing the police's decision to allow more supporters into the ground, causing the fatal crush, Mr Banks wrote: "If a policemen [sic] opens a gate trying to help and makes a bad decision it's an accident. As for a cover up it was the 80's."
He later called people criticising his comments "hysterical" and added: "To be frank it's about [time] people realised that sometimes life is unfair and accidents happen.
"I understand that people have the need to blame others, the cover up was wrong but in overcrowded stadiums accidents happened.
"Accidents happen, 35 Hillsborough's happened on our roads that year. Each one a tragedy to the family concerned."
Key Faces of UKIP

Show all 11
Mr Banks also accused those criticising Mr Nuttall of "milking a tragedy" and called them "sick". He agreed that anyone found guilty of wrongdoing in relation to the Hillsborough disaster should face prosecution but said "at the end of the day it changes nothing".
The Ukip donor was responding to criticism of claims made by Mr Nuttall, the party's leader and candidate in this week's Stoke-on-Trent by-election, who came under fire for saying he was at the 1989 match between Liverpool and Nottingham Forest at which 96 Liverpool fans died – a claim questioned by people who know him.
Mr Nuttall was also forced to apologise for a post on his website saying he had lost a "close friend" in the disaster after admitting this was not true. One of his press officers, Lynda Roughley, resigned on Tuesday night saying she was "entirely responsible" for the post and was "frankly mortified" about it.
"I have today offered my resignation, I could not be more sorry", she added.
The Independent has contacted Ukip for comment.
Join our new commenting forum
Join thought-provoking conversations, follow other Independent readers and see their replies