Will Brexit mean that Europeans have to leave the UK?
The big EU questions: With less than a month to go before the potentially epoch-making vote on British membership of the EU, the debate so far has been characterised by bias, distortion and exaggeration. So from now until the referendum we will be running a series of question and answer features that will explain the most important issues involved in a detailed, dispassionate way to help inform your decision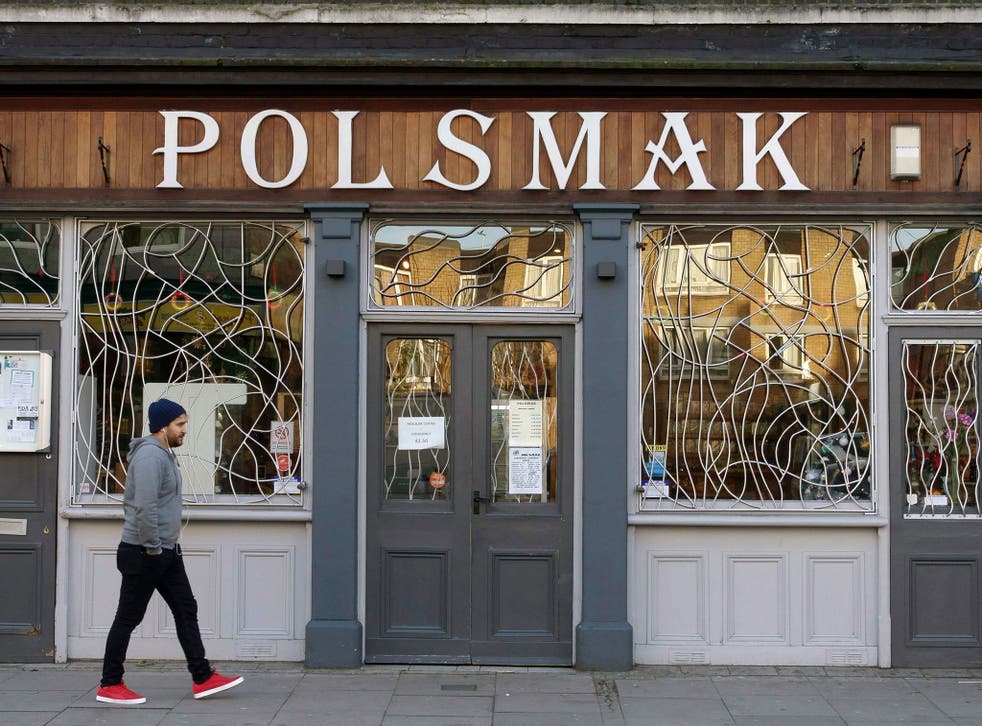 Why are we asking this now?
As David Cameron discovered during Sky News's referendum debate on Thursday, the primary bone of contention for many voters is how EU membership affects immigration to the UK. The Prime Minister wants so much to focus on the economy – but he is finding the task a challenging one.
How many Europeans are living in the UK, and who are they?
At the last count, the Office for National Statistics concluded that there are around three million citizens of other European Union countries living in the UK – that amounts to some 5 per cent of this country's population. They are proportionally more likely to be in employment than British citizens, in part because there are fewer people of retirement age among their number.
EU Referendum: Latest Poll
Poles make up by far the biggest group within the overarching figure, with some 800,000 living here. There are a little under 385,000 Irish nationals making up the second largest cohort, while Germans come next at just over 300,000. Despite the fact that most EU citizens in Britain are longstanding residents, not to mention taxpayers and often homeowners, they do not have the right to vote on 23 June.
Should they be worried?
Predictably perhaps, many are fearful about what the future holds in the event that the Brexit camp carries the day. The uncertainty has led to a surge in applications for British citizenship. In March, the managing editor of Red Squirrel Publishing, which produces textbooks to prepare candidates for citizenship texts, told The Independent that sales had quadrupled since the end of last year. The company has been forced to order an emergency reprint.
Seeking UK citizenship may seem like a drastic response to the doubt caused by the referendum, yet the Prime Minister himself has refused to rule out the possibility of deportations, which to some might seem like reasonable validation of their anxiety. And some immigration lawyers have advised that British citizenship is the only definitive way to secure the right to stay in this country.
Yet lawyers' ability to state the obvious can never be underestimated. And David Cameron has an obvious motive for wanting to sustain the idea that Brexit would lead to a period of instability. Suggesting that EU nationals might have to head back to the continent, or to Ireland, unnerves not only those who would be most directly affected – it would have a knock-on effect for employers, schools, the housing market and much else besides.
How likely is deportation?
It is these knock-on effects which arguably most reduce the likelihood that EU citizens would be forced out of the UK if we vote to leave in a fortnight. Another consideration is that any attempt to withdraw residency rights from people already living here would potentially lead to tit-for-tat action against ex-pat Brits by European member states. No serious Brexit campaigner has suggested that those who have previously taken advantage of the EU's freedom of movement principle will be asked to pack their bags. And lawyers point to the Vienna Convention's protection of "acquired rights" to ease any worries.
To an extent therefore, EU citizens who have made their homes in the United Kingdom can feel relatively relaxed: nobody – aside from the most rabid of Little Englanders – has suggested that some kind of repatriation programme will begin if the Brexiteers triumph. Tory MP Philip Davies went so far as to tell the Daily Telegraph that "nobody would ever suggest that anybody who has arrived here legally would be evicted".
But then, here's the rub: in the final analysis we cannot be absolutely sure of that. Withdrawal from the EU will, until or unless an agreement between Britain and the remaining member states determines otherwise within the designated two-year timeframe, remove the automatic right for EU citizens to live and work here. And it is more or less impossible to predict with certainty how the social and political atmosphere in this country might change if the Outers are victorious.
What has the EU ever done for us?

Show all 7
So if they're not deported, what's the worry?
Indeed, the big question for Europeans living here may not be whether a UK departure from the EU will result in them being forced to leave, so much as whether a Brexited Britain will be the kind of country in which they want to stay? After all, with immigration so dominant in the Brexit narrative, especially at activist level, it must surely be hard for some EU citizens, resident here, not to wonder whether it is all a bit personal.
And while there are plenty of Outers who will vote to leave for entirely different reasons (notably dissatisfaction with Brussels bureaucracy), a Brexit would undoubtedly give succour to the not insubstantial section of the UK population who blame most ills on rising immigration. Were that to become a more dominant view, who would blame any EU citizen who decided to head for home? Heck, there might even be a fair few Brits who'd be happy enough to join them.
Join our new commenting forum
Join thought-provoking conversations, follow other Independent readers and see their replies