Britain to export pig semen to China in £45m trade deal
Plan is for UK boars to improve Chinese pigs' genetic make-up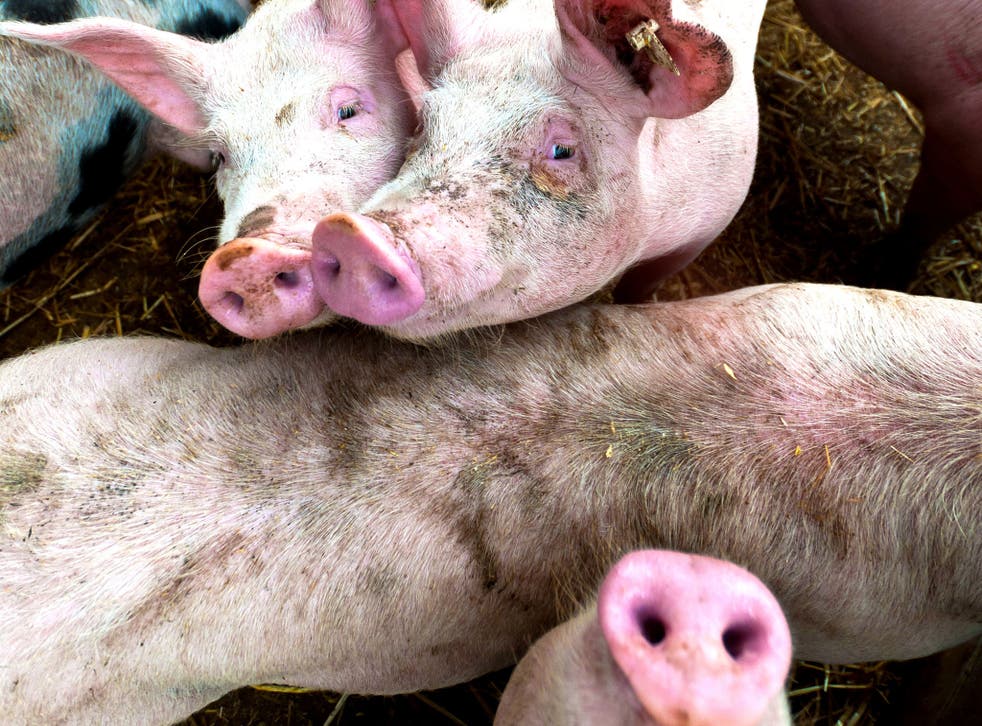 Of all the trade deals struck in China it was certainly the most unusual.
From next year Britain is going to begin exporting pig semen to Chinese farmers in a deal worth £45 million.
Despite being home to half the world's pigs – and the largest consumers of pork in the world - the authorities in Beijing are concerned about the quality of their stock.
The plan is now for UK boars to improve their genetic make-up.
The deal was struck by the Environment Secretary Owen Paterson who was part of David Cameron's trade delegation to China this week.
At least four artificial insemination centres are due to start exporting in the New Year.
The protocol signed with the Chinese allows the shipment of both fresh and frozen semen to China depending on demand.
"We're doing all we can to ensure that businesses up and down the country reap the rewards from our relationship with China. And that includes our pig farmers," said a Government spokesman.
"This new deal will be worth £45 million to UK firms and means Britain's best pigs will help sustain the largest pig population in the world."
But the plan is not to stop at semen. There are also plans to begin selling pigs trotters – not eaten in the UK to China as well.
"That would be a multi-million pound boost for Britain and a gastronomic treat for Chinese diners," added the spokesman with little sense or irony.
Join our new commenting forum
Join thought-provoking conversations, follow other Independent readers and see their replies