Cinema denies religious and cultural discrimination after Britain First protest over already-disproven 'Muslim only' claims
The group made a video of itself being irritating at a cinema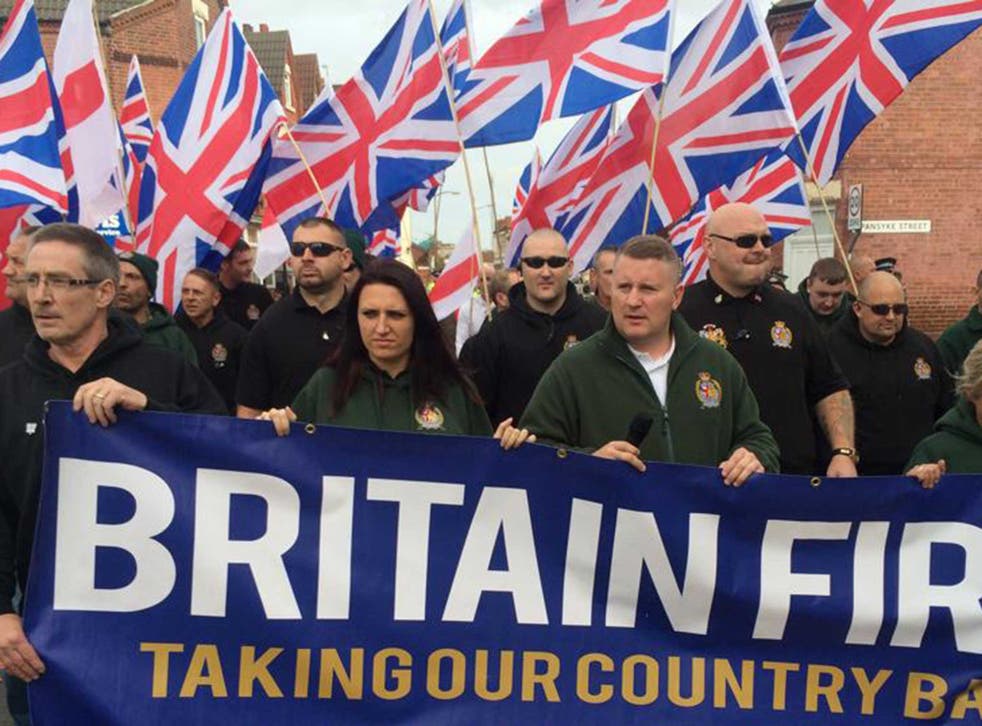 Far-right political party Britain First is facing ridicule after it based a propaganda video on a made-up story about Muslims that was disproved months ago.
A video re-posted on the group's Facebook page this Monday shows its uniformed activists visiting a cinema that was accused in July of being "Muslim only".
The story was debunked shortly after it was first reported, with police confirming they had received no complaints about an alleged incident in which men were supposedly turned away on the basis of their religion.
The cinema noted that some visitors may have been turned away from the cinema on the day in question for a more benign reason: because it had been full.
In the video, Paul Golding, the group's leader, can be seen confronting the manager of the theatre and ranting about the incident that never happened.
A Vue spokesperson said: "Everyone is welcome at Vue. During peak times, holidays and celebrations Star City does get very busy and we unfortunately have to turn some customers away if our screens are up to capacity.
Britain First controversies

Show all 8
"This has no bearing on the religious and cultural backgrounds of our customers and everyone is welcome at Vue at Star City."
The group pulled the stunt days before it claimed its deputy leader was arrested at a protest. Jayda Fransen was taking part in a demonstration outside the Egyptian Embassy in the Hyde Park area of West London.
The Metropolitan Police could not immediately confirm the arrest had taken place when contacted by The Independent.