Britain's involvement in Iraq and Afghanistan was 'strategic failure', claims report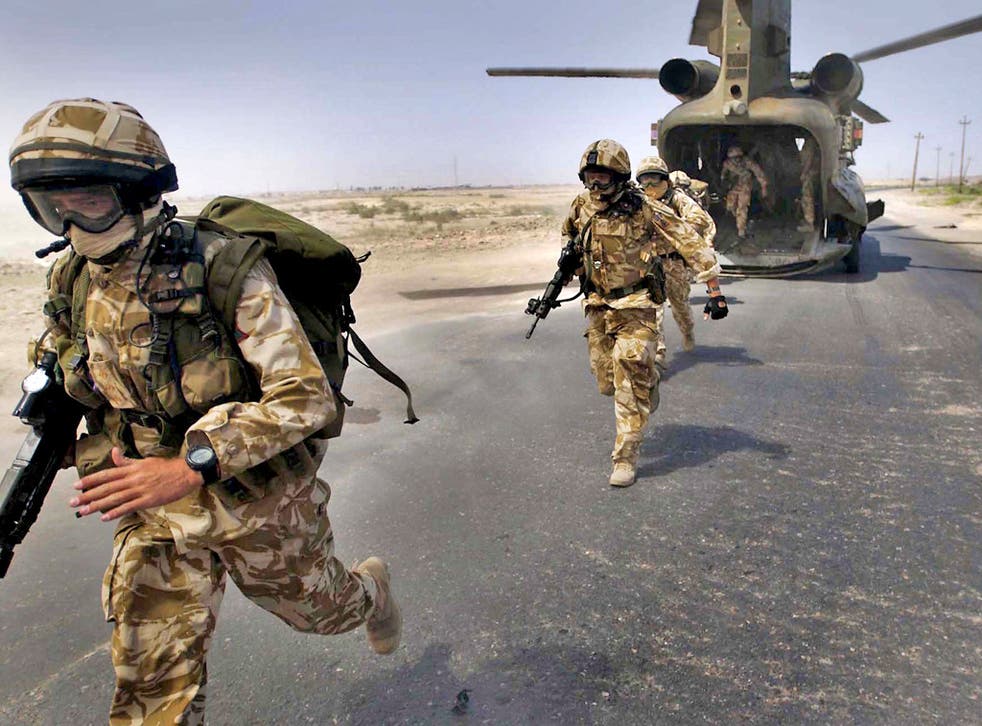 Britain's involvement in the Iraq War promoted terrorism rather than reducing it and was a "strategic failure", according to a major new report which estimated the cost of all UK conflicts since the end of the Cold War.
The Royal United Services Institute said the UK could face a bill of nearly £65bn, once the cost of long-term care for injured veterans was factored in, with most of the money was spent on the wars in Iraq and Afghanistan.
The study, called Wars in Peace, said both conflicts were largely "strategic failures" for the UK, The Guardian reported. Other failures in the modern era included: peacekeeping in Bosnia in the early 1990s and air strikes in Libya in 2011.
However, it said there had also been a number of successes, such as the first Iraq war in 1991, the no-fly zones set up over Iraq, the Kosovo war in 1999, Sierra Leone in 2000 and initial operations in Afghanistan in 2001.
The Royal United Services Institute said there was "no longer any serious disagreement" that the UK's involvement in the 2003 Iraq invasion had helped radicalise young British Muslims.
It also said that while Saddam Hussein was a brutal dictator, the "scale of [his] misdeeds had been much reduced" before he was overthrown by US-led forces.
On Wednesday, former Prime Minister Tony Blair, whose government took the decisions to go to war in Iraq and Afghanistan, called for the West to do more to defeat Islamic extremism.
But the report said the Iraq conflict had done the reverse.
"Far from reducing international terrorism… the 2003 invasion [of Iraq] had the effect of promoting it," the study concludes.
"The rise of Al-Qaida in the Arabian Peninsula (AQAP) was a reaction to this invasion, and to the consequent marginalisation of Iraq's Sunni population.
"Today, AQAP and other radical jihadist groups stretching across the Iraqi-Syrian border, pose new terrorist threats to the UK and its allies that might not have existed, at least in this form, had Saddam remained in power."
And in Afghanistan, Taliban fighters were "motivated much more by opposition to foreign intervention than by global jihadism", the report said.
Join our new commenting forum
Join thought-provoking conversations, follow other Independent readers and see their replies