Britain will continue to work with EU to tackle refugee crisis after Brexit, Theresa May to say
Prime Minister's meeting comes as the Maltese leader repeated his claim that Britain's post-Brexit deal must be 'inferior' to full membership of the union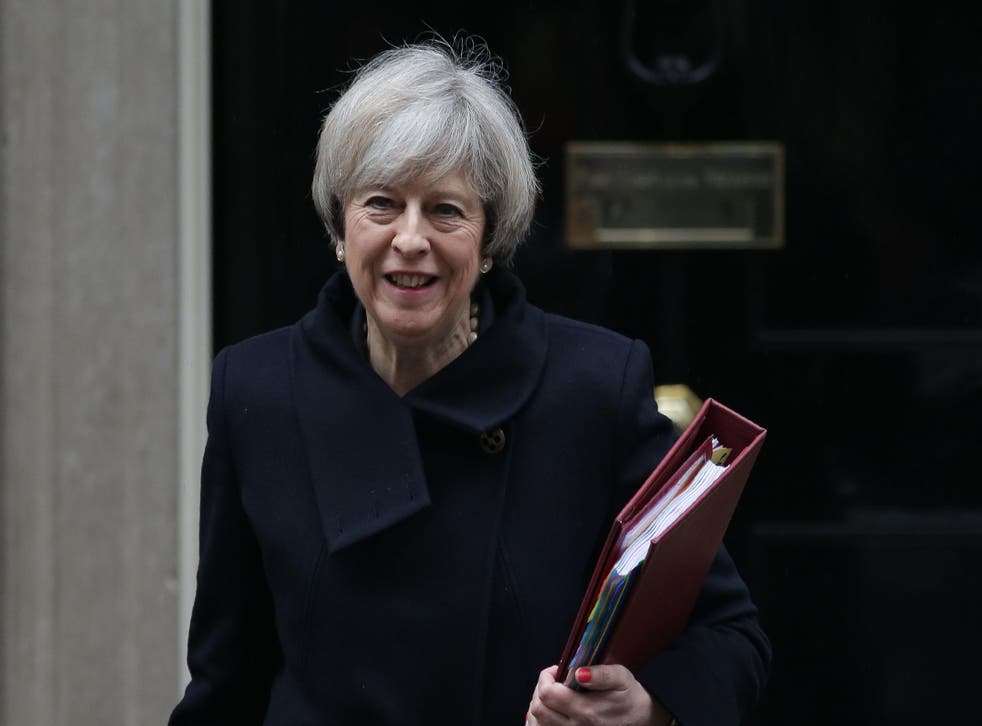 Britain will continue to work with other EU countries to tackle the refugee crisis after Brexit, Theresa May is expected to say.
Speaking in Malta at an informal summit of EU leaders, the Prime Minister is also expected to brief allies on her meeting with President Donald Trump in Washington DC last week.
The morning session in Valletta it is expected the session will focus on external migration to the bloc – particularly through the central Mediterranean route. According to Downing Street, Ms May will pledge to continue working with her European allies both before Britain leaves the EU, and afterwards.
May and Corbyn clash over Government's response to Trump's refugee ban
"She will advocate a comprehensive and collaborative approach that includes supporting refugees close to their homes; deterring economic migrants from moving; tirelessly pursuing smugglers; and returning those who arrive on our shores with no right to remain," Downing Street added.
On her meeting with Mr Trump, she will also relay the President's "100 per cent" commitment to Nato, just weeks after he labelled it "obsolete" in its failure to deal with terrorism. In comments that worried some European leaders Mr Trump also said it was "very unfair to the United States" that only five of the 28 member-states were paying their fair share to the organisation.
But standing next to Mr Trump at a historic press conference last week the Prime Minister said: "On defence and security cooperation, we're united in our recognition of Nato as the bulwark of our collective defence and we reaffirmed our unshakeable commitment to this alliance. We're 100% behind Nato"
As the Prime Minister travelled to the Maltese capital Joseph Muscat, whose country hold the rotating presidency of the European Council, said the UK will be a "junior partner" in any trade deal with the EU and must pay a fee to leave the bloc.
His warning came after Sir Ivan Rogers, the former UK ambassador to the EU, told MPs on Wednesday that Brussels could demand a divorce settlement sum as high as 60bn euros.
Speaking to Sky News, the Maltese Prime Minister Mr Muscat said he wanted a "fair deal" for the UK after Brexit, but repeated his view that whatever agreement was reached it must be "inferior" to full membership of the union.
He said: "I do believe the UK is in a very delicate situation, right now. It is fetching a free trade deal with Europe and eventually the United States.
"In both trade deals it will be the junior partner because the UK is much larger than most European states, but it is smaller than Europe as a whole and smaller than the United States as a whole.
"I think it is a balancing job the Prime Minister must make. I will not judge her on the choices she makes. But it is pretty clear she needs to choose her priorities well."
Join our new commenting forum
Join thought-provoking conversations, follow other Independent readers and see their replies