British agricultural and food sectors will face 'major disruption' without access to EU labour, report claims
It comes after Andrea Leadsom, the Environment Secretary, suggested at the Conservative party conference last year that young Britons should take up the fruit picking and farm labouring jobs currently undertaken by EU migrants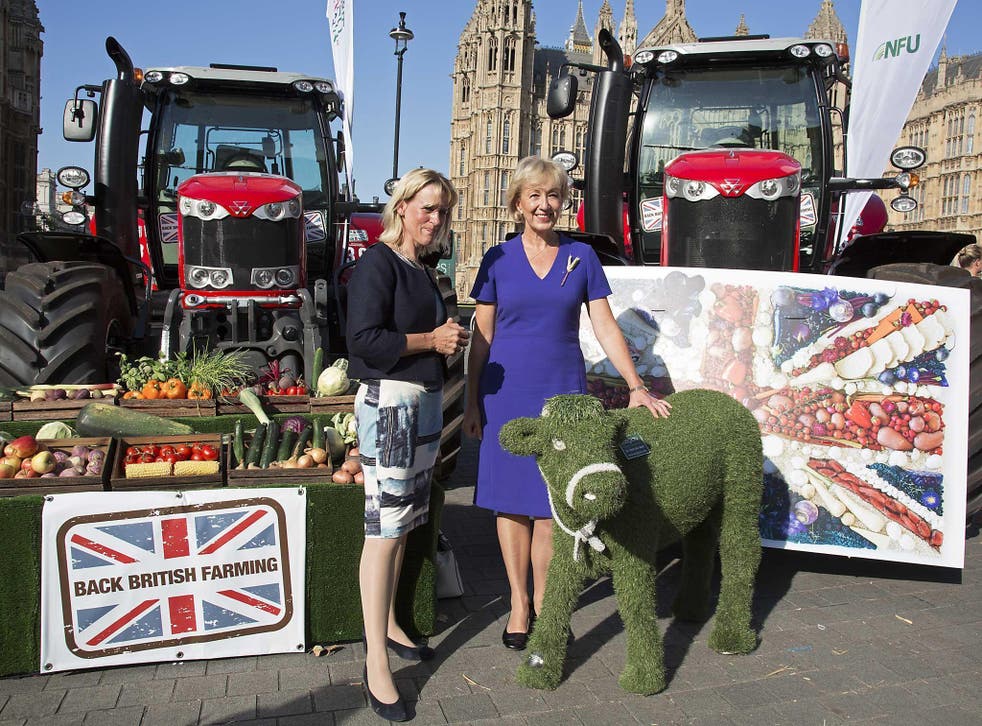 British agricultural and food sectors will face "severe difficulties" and "major disruption" without access to labour from the European Union, a new report concludes.
Warning ministers to urgently address the issues facing the agri-food sector, the inquiry by the House of Lords EU Energy and Environment sub-committee adds there is not sufficient local labour to address such a shortfall.
It comes after Andrea Leadsom, the Environment Secretary, suggested at the Conservative party conference last year that young Britons should take up the fruit picking and farm labouring jobs currently undertaken by EU migrants.
"Unless arrangements are made to preserve access to labour from outside the UK, the agri-food industry will suffer major disruption," the report claims.
It also adds that life for farmers who rely on the financial support of the bloc's common agricultural policy "will not be easy" and that the UK's farming sector will face "enormous challenges" and opportunities when Britain formally leaves the EU.
It says repatriating agricultural policy making to Britain after Brexit will also "require careful consideration of the needs of the industry, future trade agreements and the devolution settlements".
The report by the House of Lords EU Energy and Environment sub-committee adds there is the need for a transitional period to be agreed, as it is unlikely a comprehensive trade deal will be agreed before the end of the two-year timeframe permitted under Article 50 of the Libson Treaty, which was triggered by Theresa May in March.
On the issue of immigration, it says the British agriculture sector "relies extensively" on other EU countries for both permanent and seasonal labour across all skill levels. "This is an immediate challenge, which the Government must address urgently as the UK approaches withdrawal," it adds.
Lord Teverson, who chaired the sub-committee up until the dissolution of Parliament, said: "Post-Brexit the UK's agriculture and food sectors face enormous challenges. Life after the EU's Common Agricultural Policy will not be easy for the many UK farmers who rely on its financial support."
He continued: "But leaving the EU is also an opportunity for the UK, and its constituent nations and regions, to move away from the EU's 'one-size-fits-all' policies on farming and food. We will be able to really think about what we want to do with agriculture, food and the environment.
"Trade – especially with the EU – is really important for the agri-food sector. It is unlikely that a comprehensive trade deal with the EU will be negotiated before Brexit, so a transitional deal is vital to avoiding a 'cliff edge' for farmers. The Government and the devolved administrations will also need to be careful that tailored agricultural policies don't create non-tariff barriers for UK exports."
Join our new commenting forum
Join thought-provoking conversations, follow other Independent readers and see their replies